---
Pine Creek Ride
Hosted by Happy Trails
Evelyn, Robin, Pat, Caitlin, and Megan
The first mountain ride of the year.
Lots of beautiful scenery and swimming after the ride!
Friday Night
Sitting around the "Camp Fire"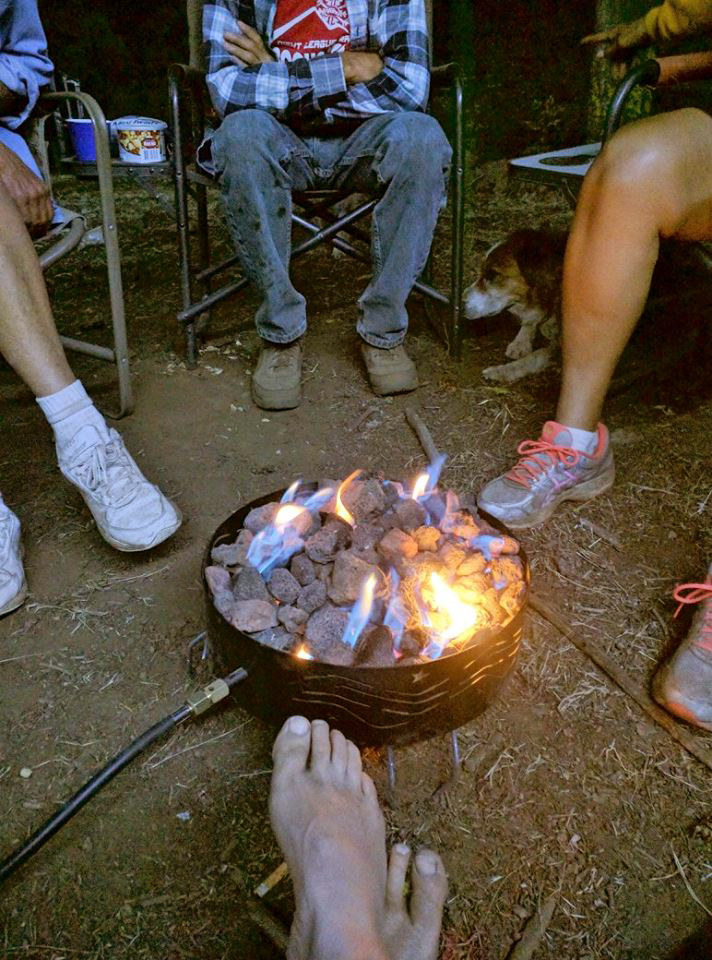 Saturday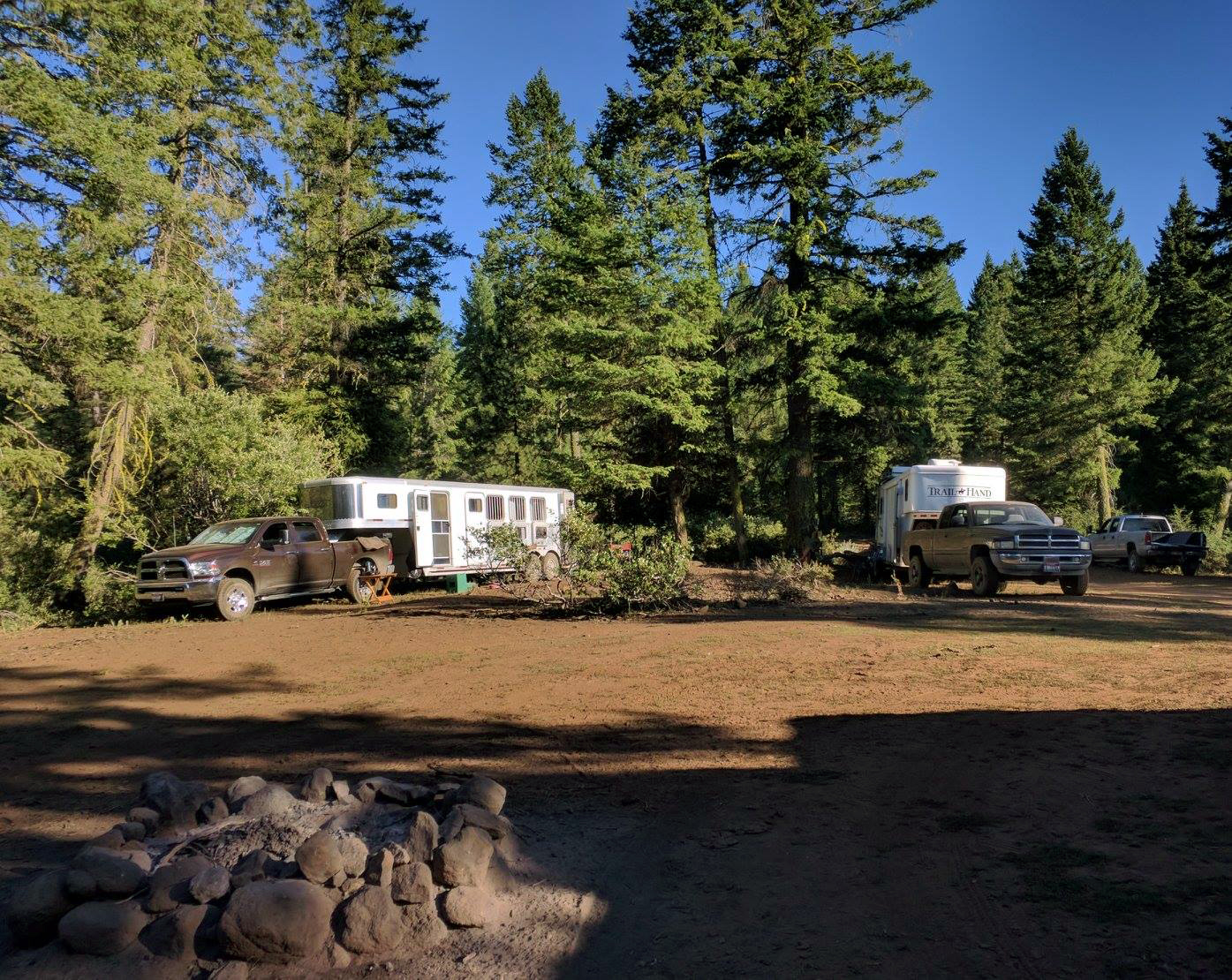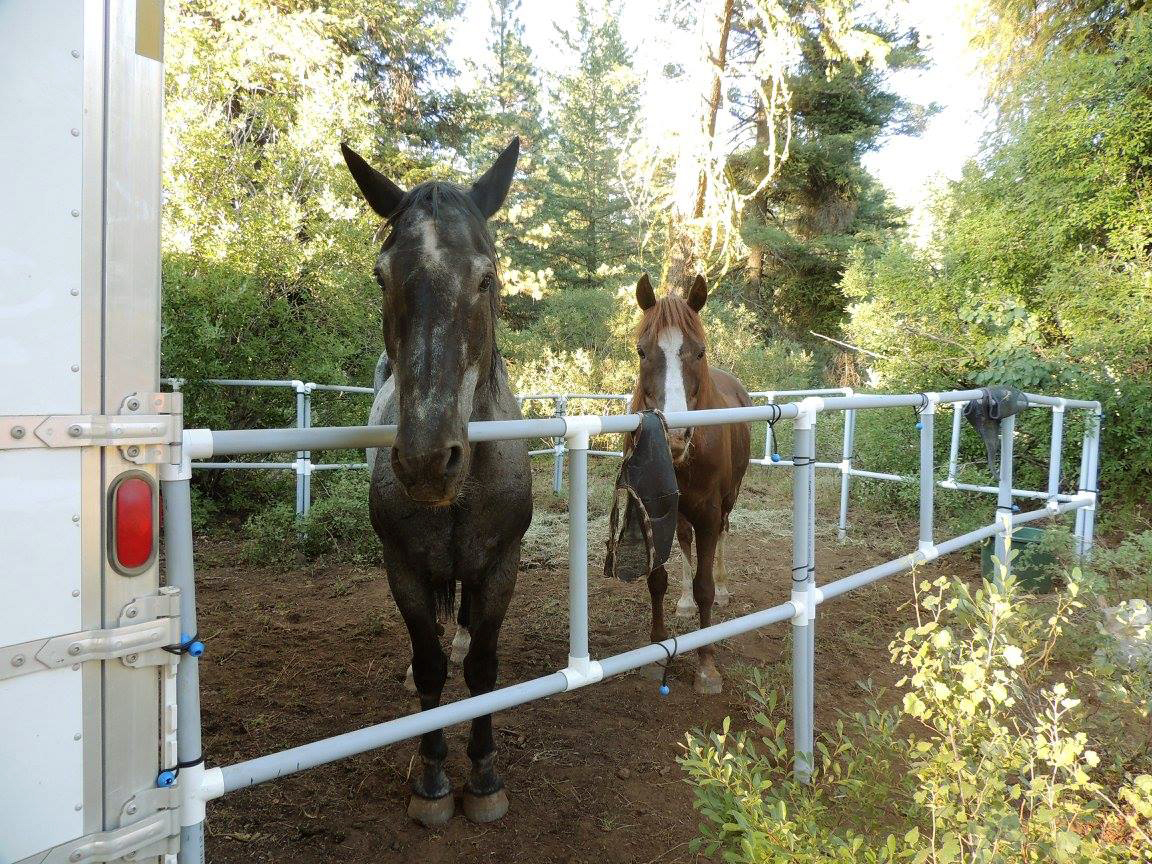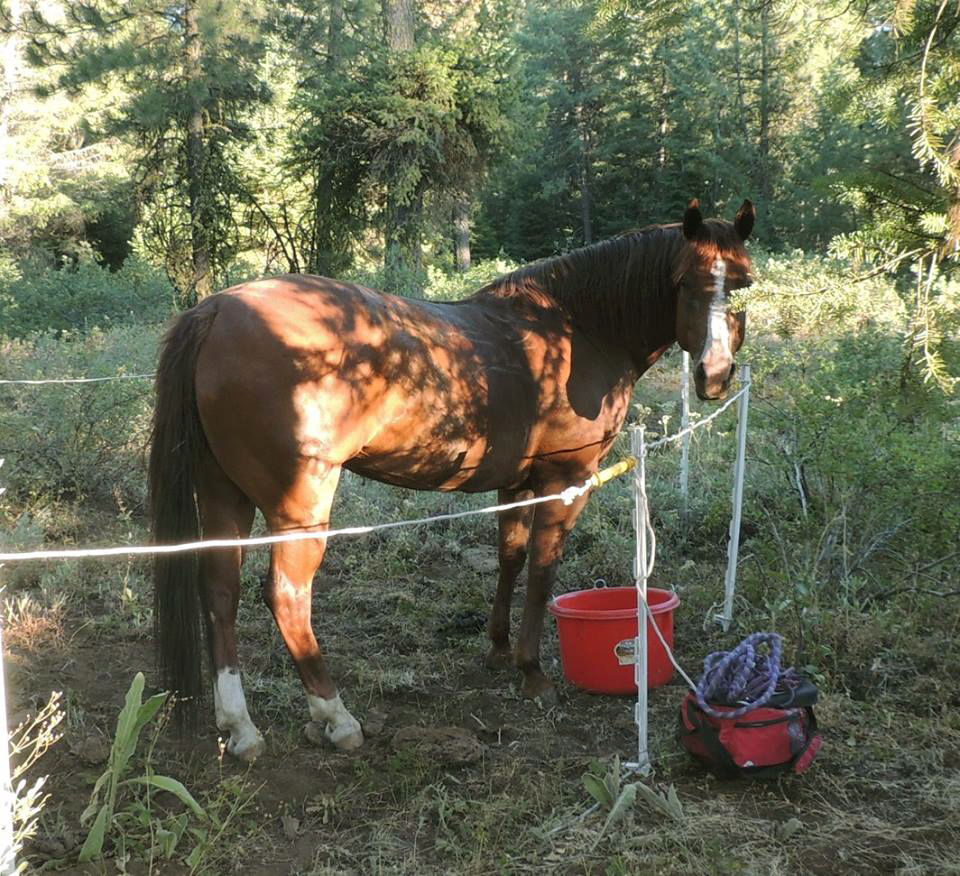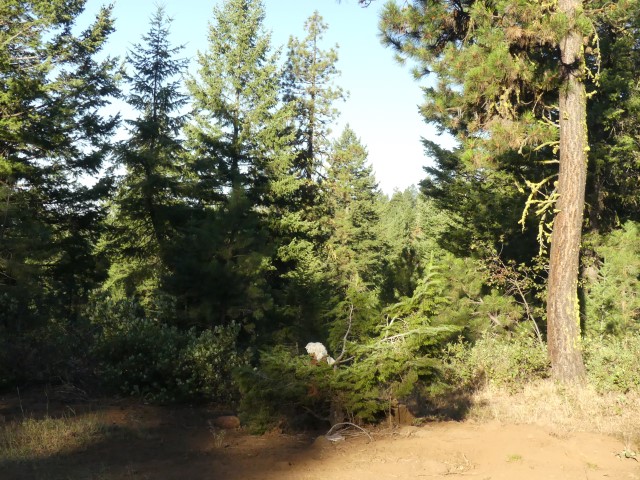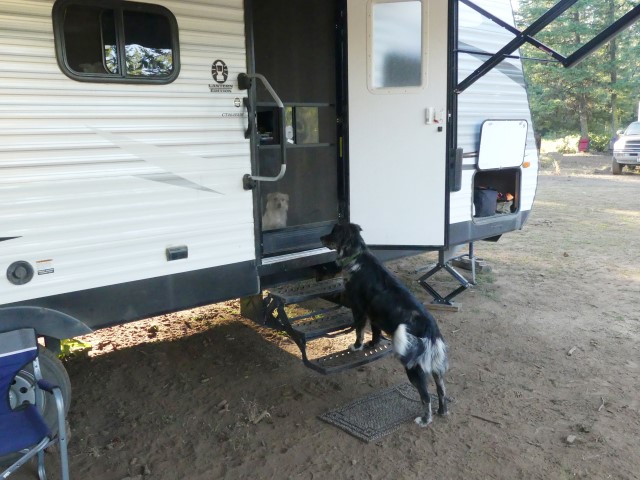 Can Daisy come out and play?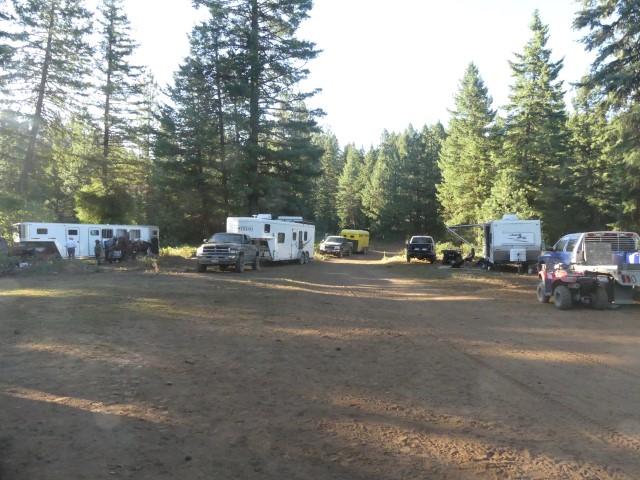 Teams Timing Out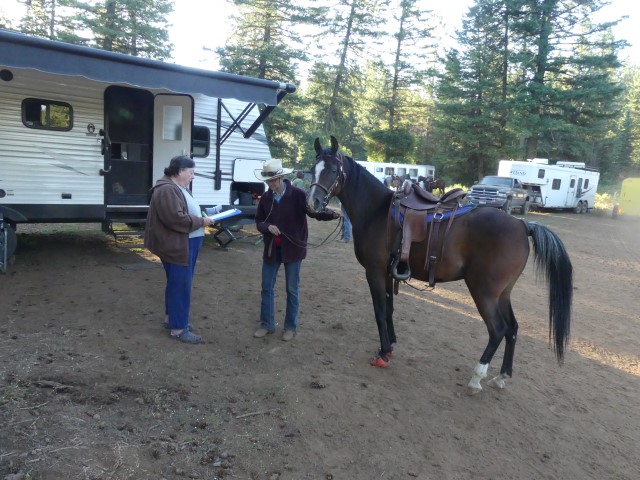 Moon & Stars: Kathryn & Rock (such a pretty boy!)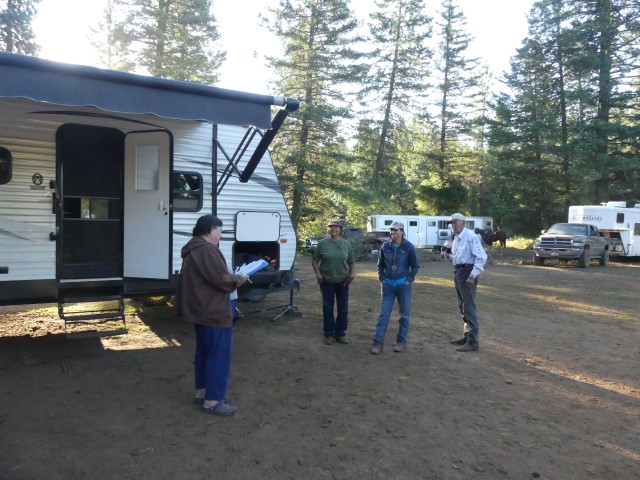 Circle 4: Jonie and Zeke, Laurie & J 'Lo, Bob & Shooter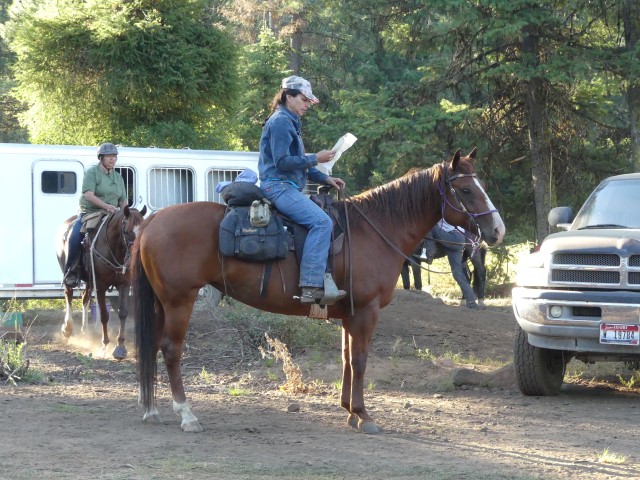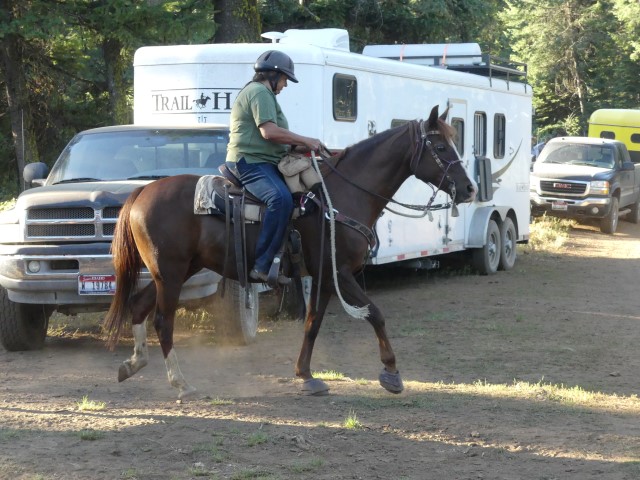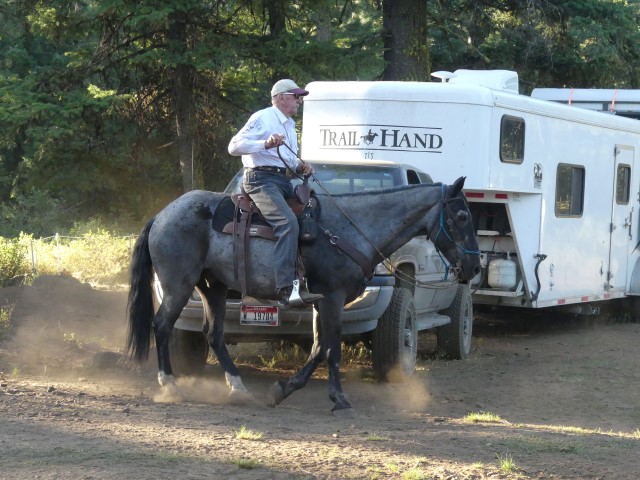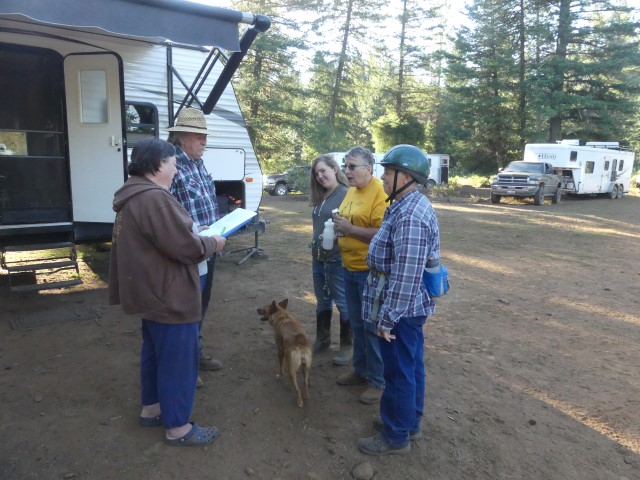 Die Hards: Dennis & Swish, Morgan & Ink Spot,
Andrea & Brodie, Sue & Buzz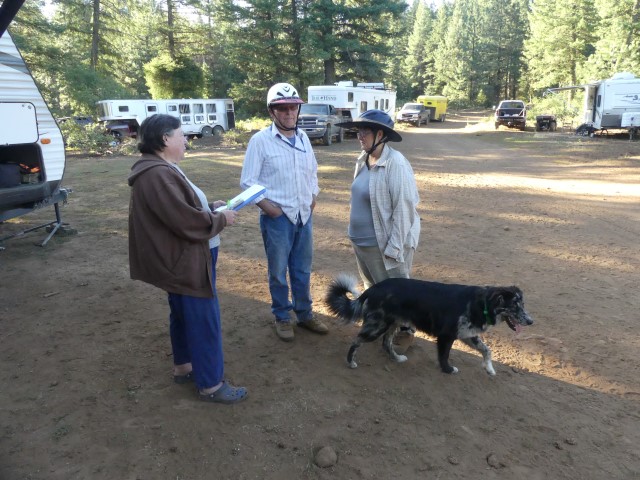 Hot 2 Trot: Darrell & Kuke, Rita & Ranger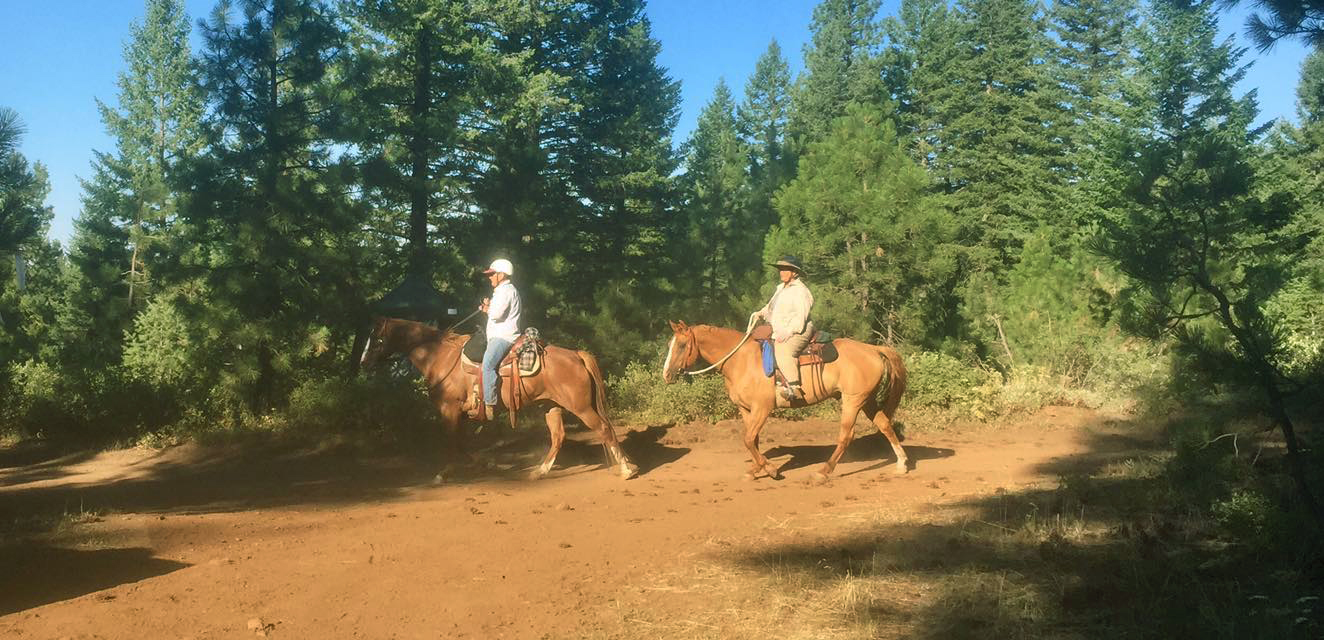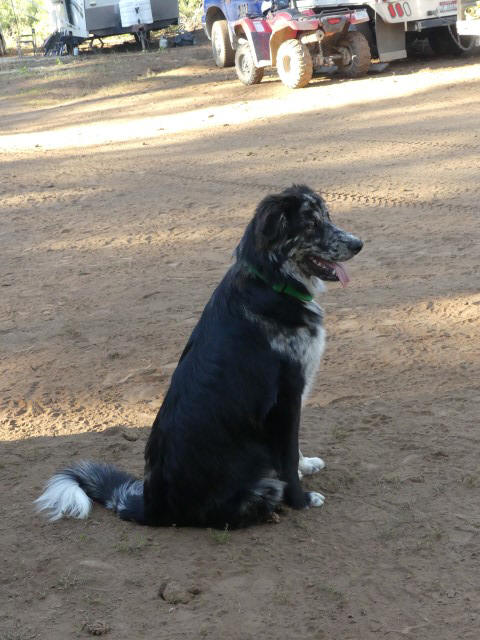 Deuce - such a cutie!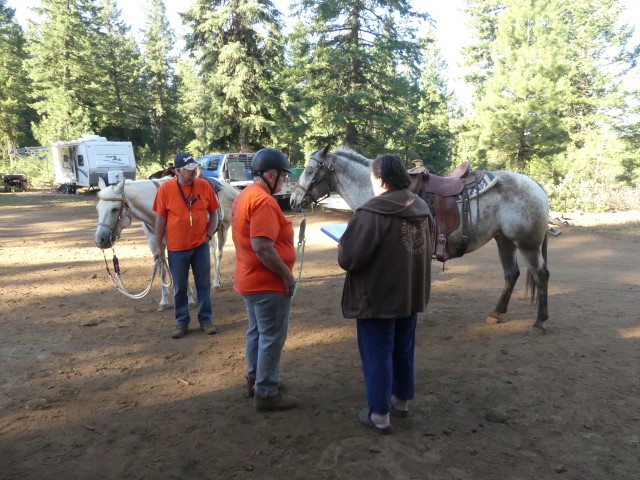 Die Hards 2: Mike & Blondie, Candy & Sassy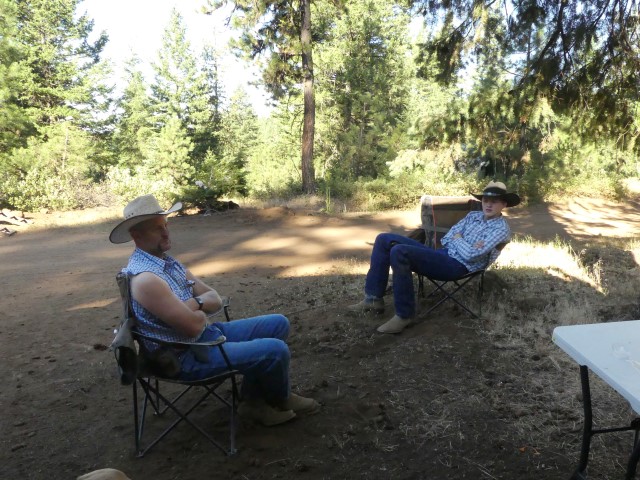 Jesse and Justin waiting for Kelly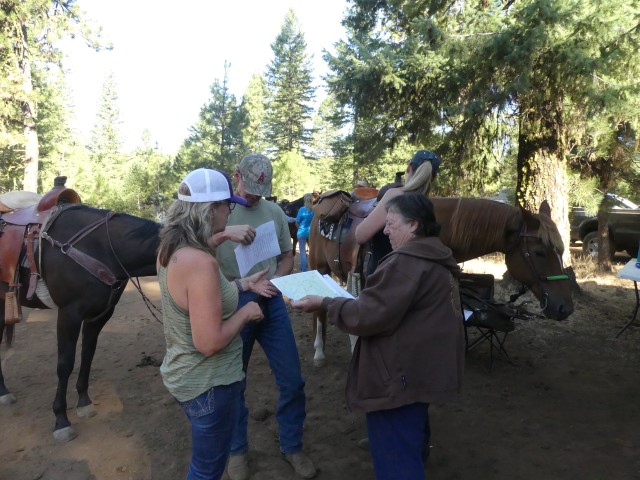 Shade Hunters: Ellen & Splash, Shane & Hook,
Laurajean & Ella, Jessica & Toby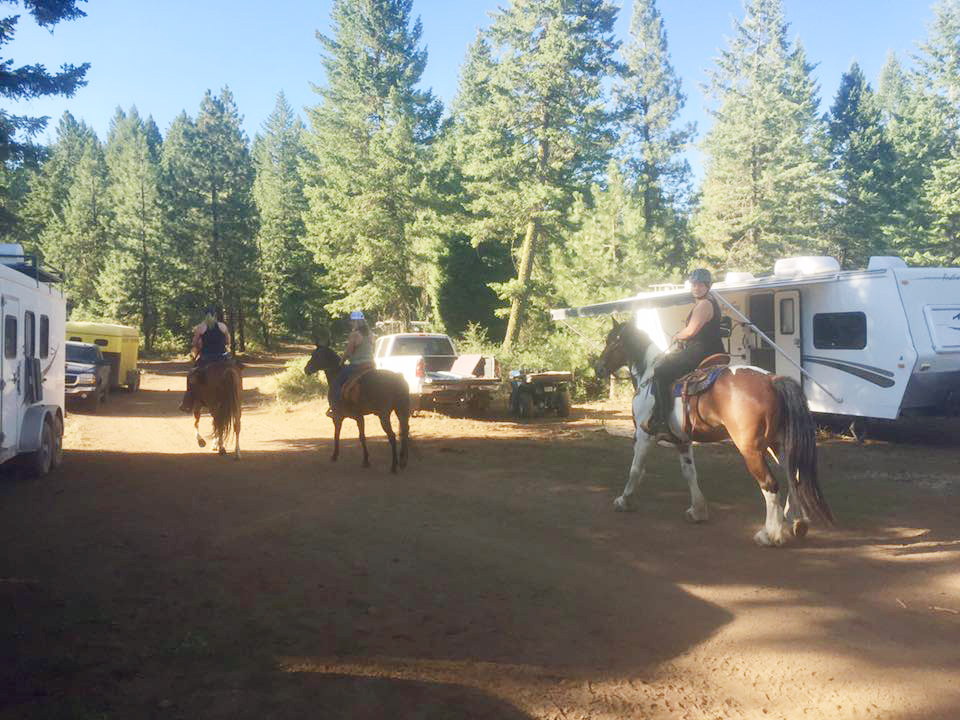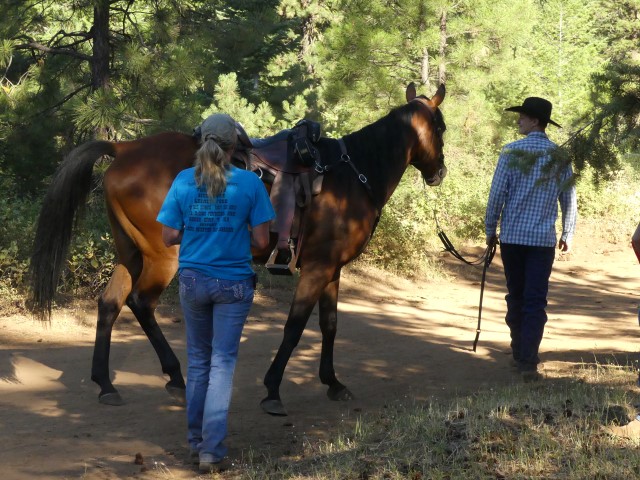 Justin is still trying to steal Monty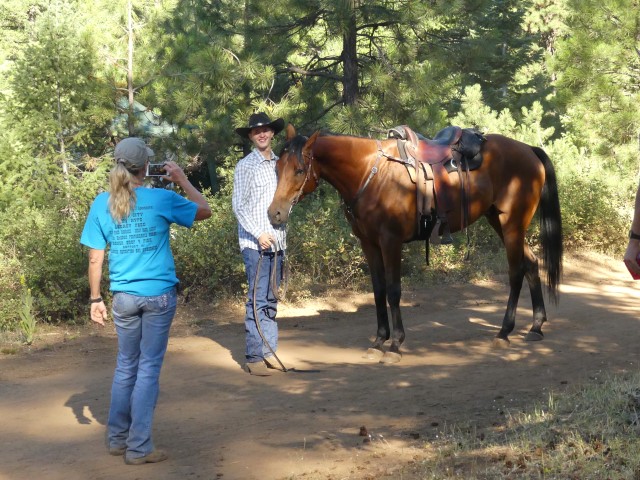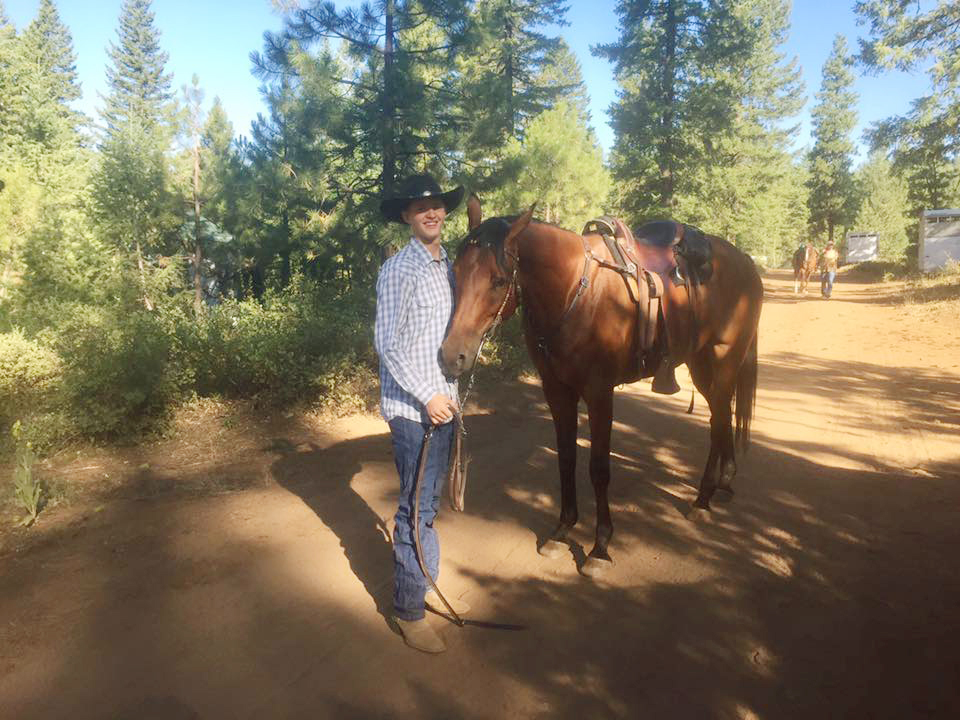 They make a good-looking team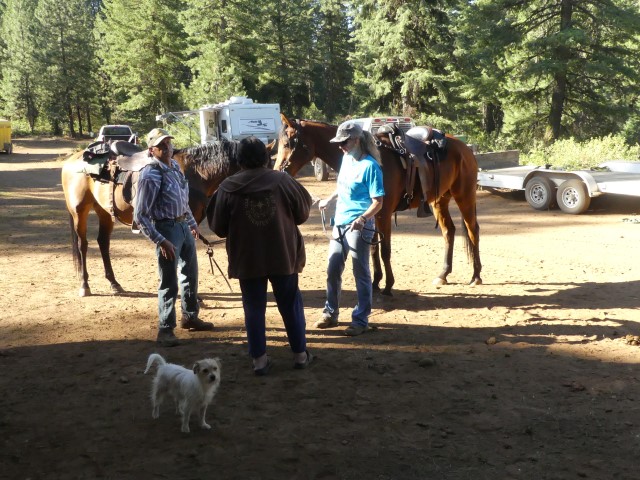 Renegades: Lee & Shadow, Christine & Monty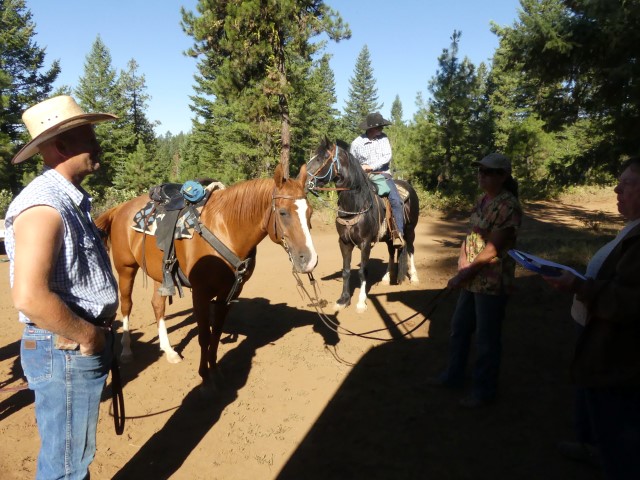 Saddle Bums: Jesse & Sage, Justin & Diamond, Kelly & Scandal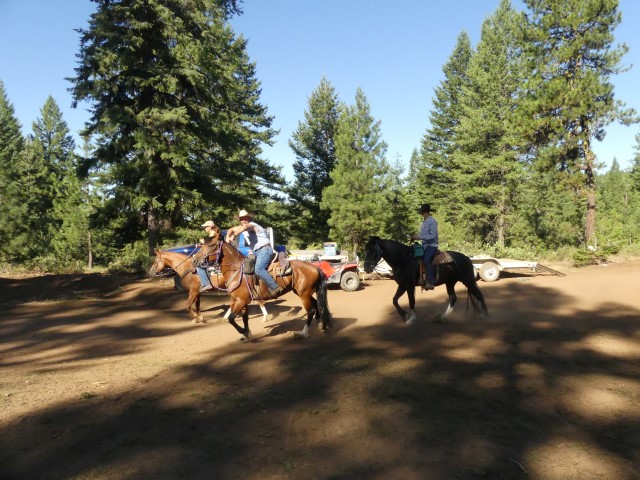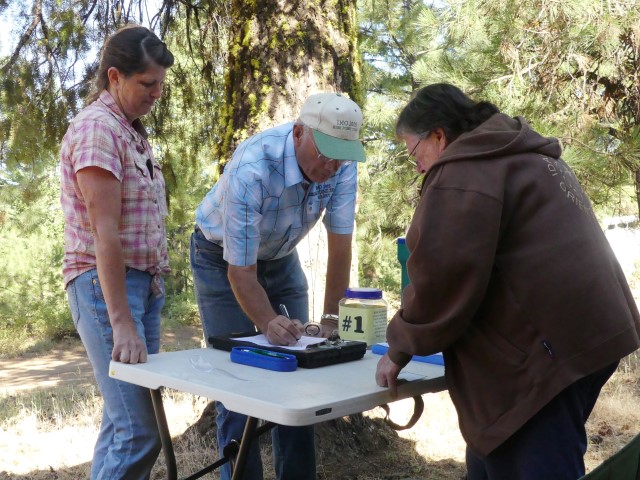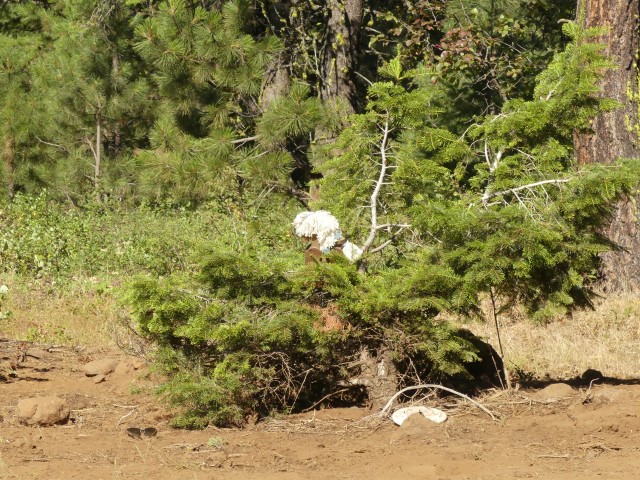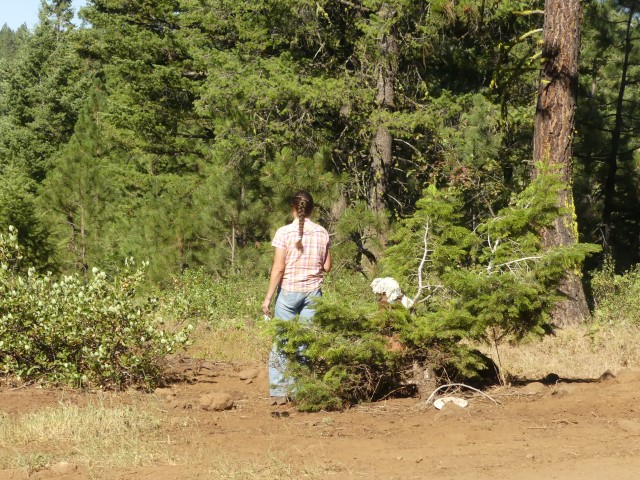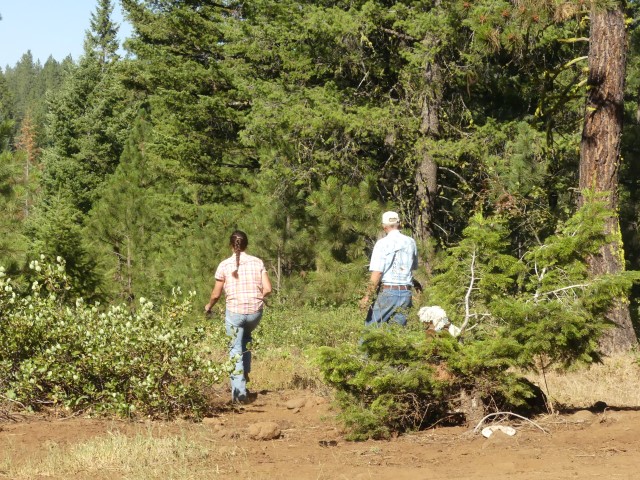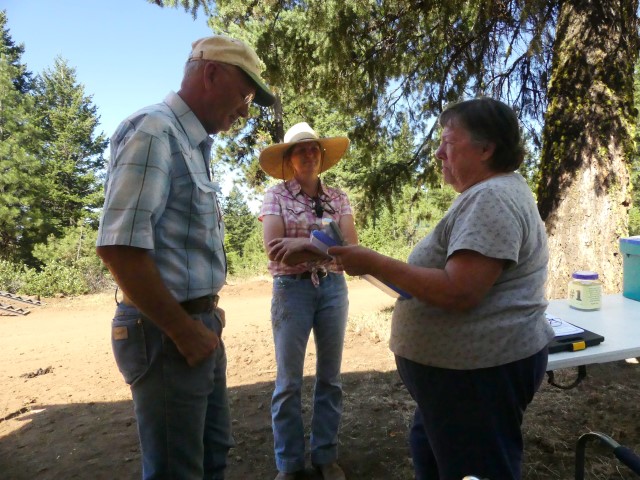 Jayme & Bounder, Barry & Ace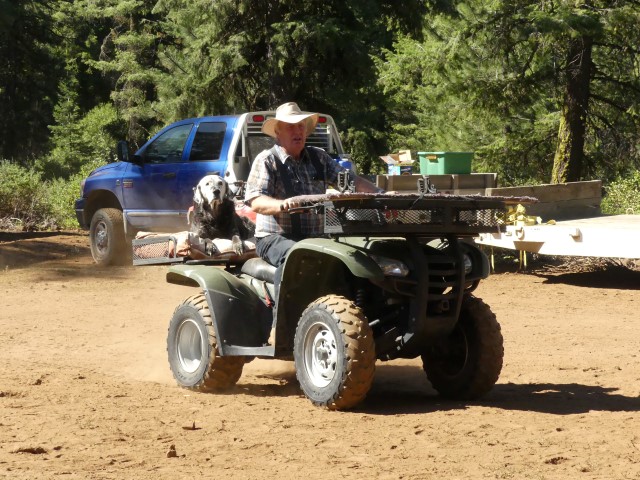 Kathryn's husband and dog going for a ride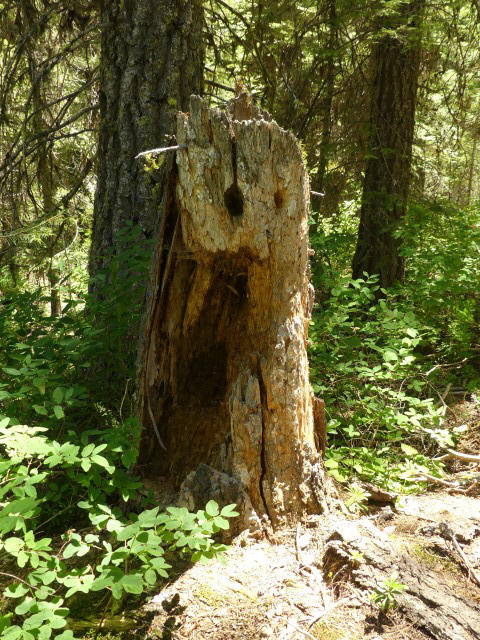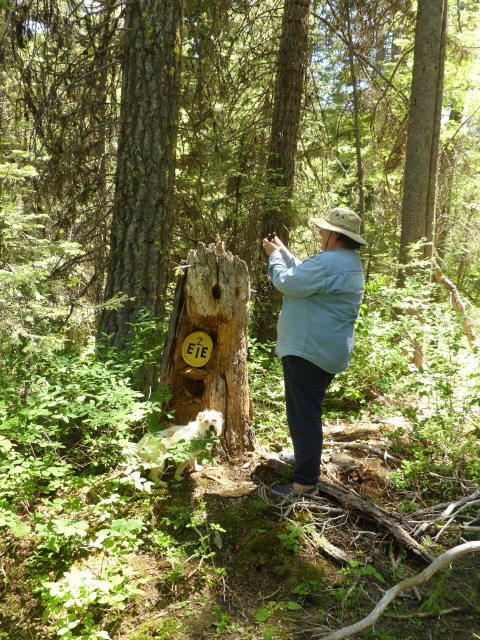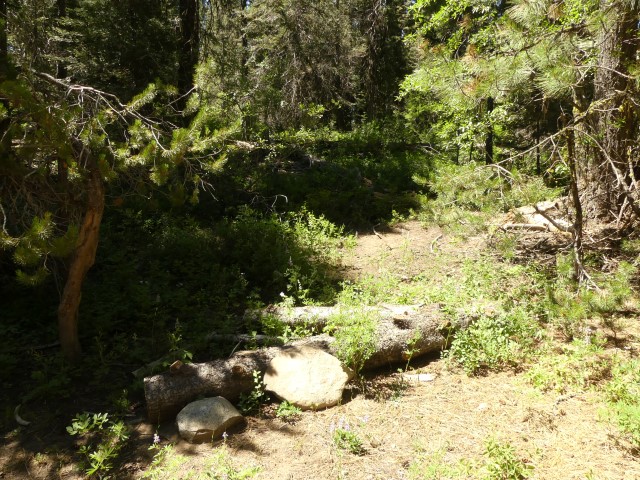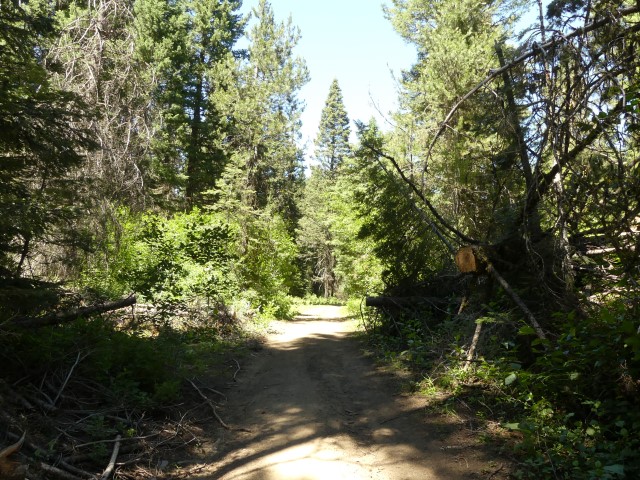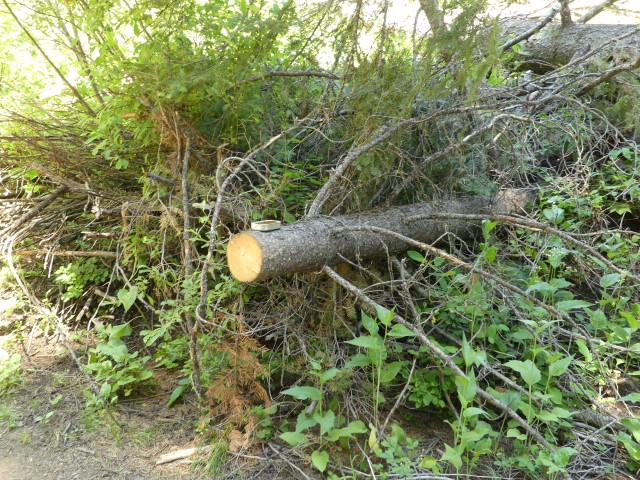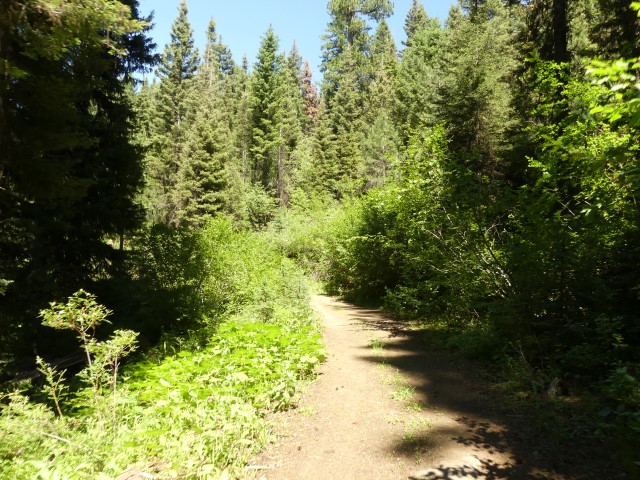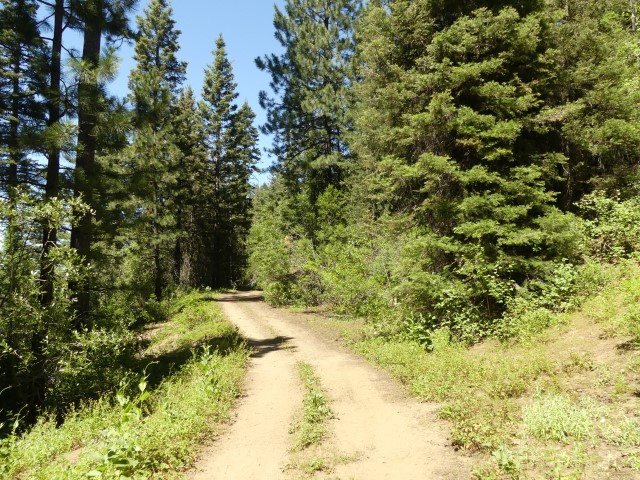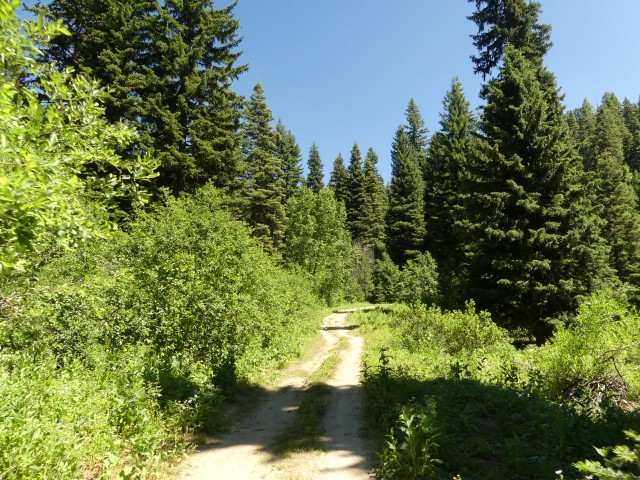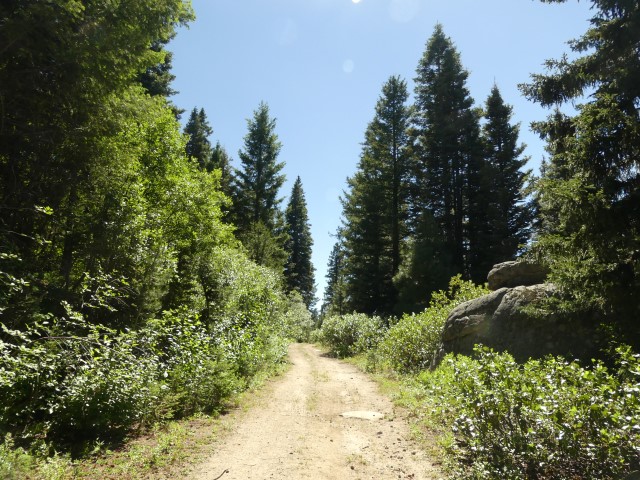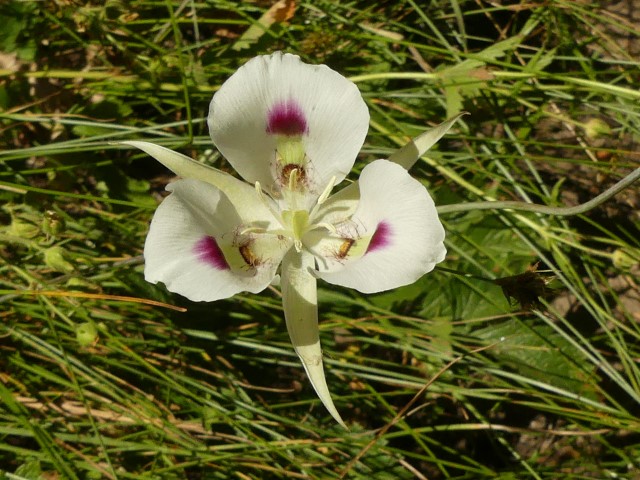 Sego Lily (Calochortus nuttallii)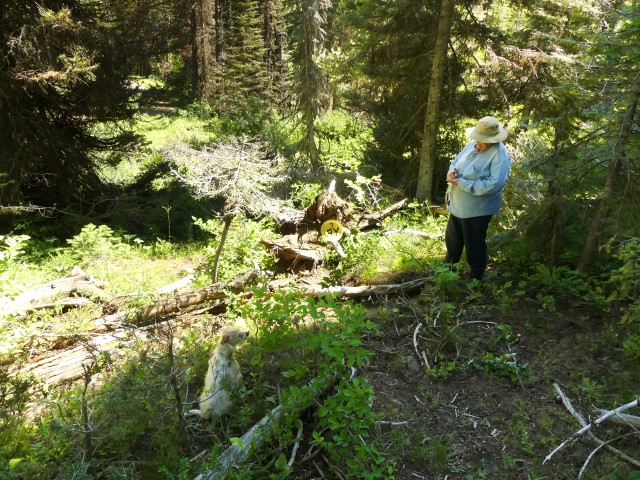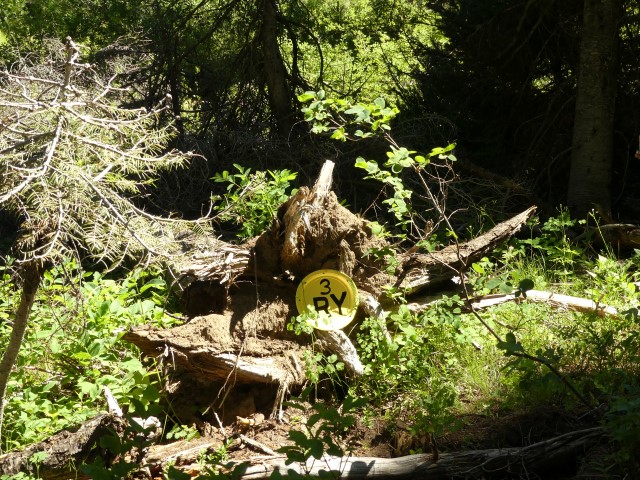 #3 when we set it...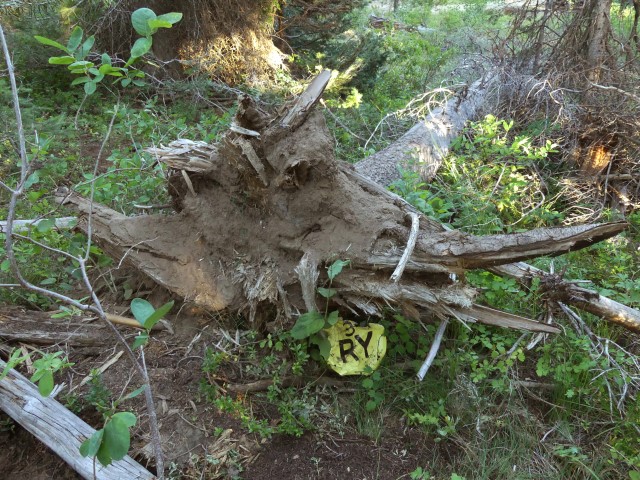 #3 on ride day... a little worse for wear!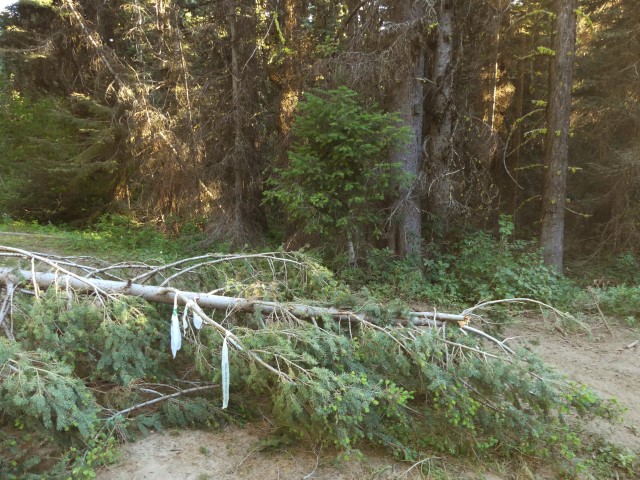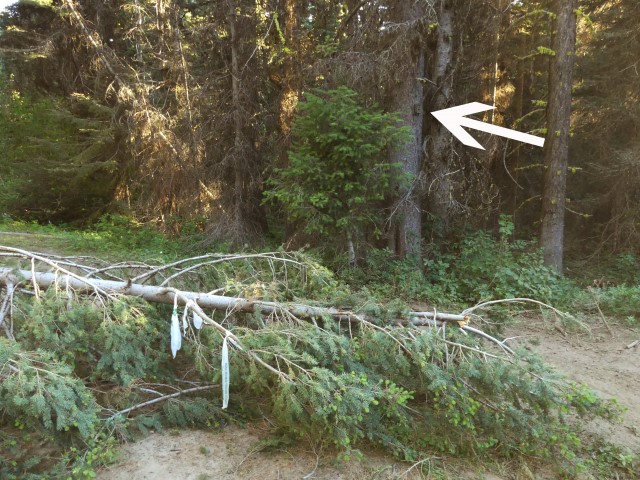 Trail Cam at #3 (that nobody saw)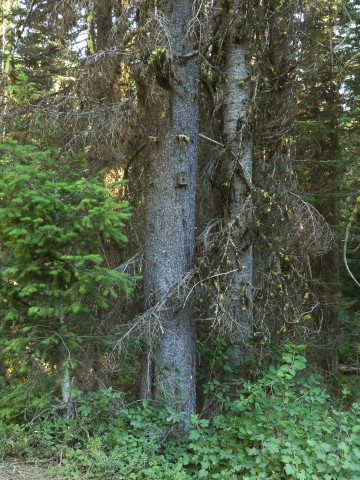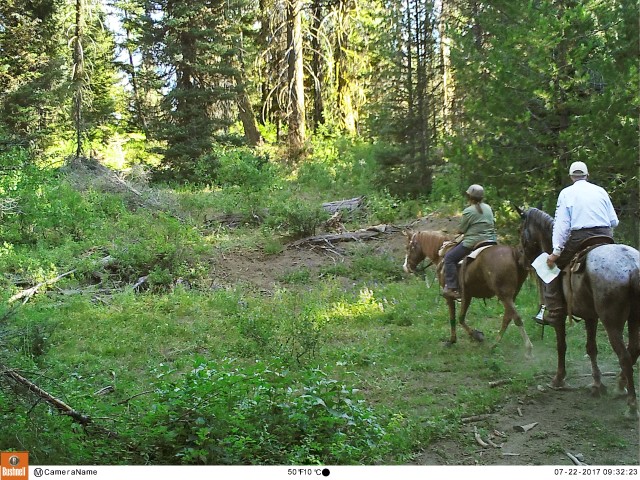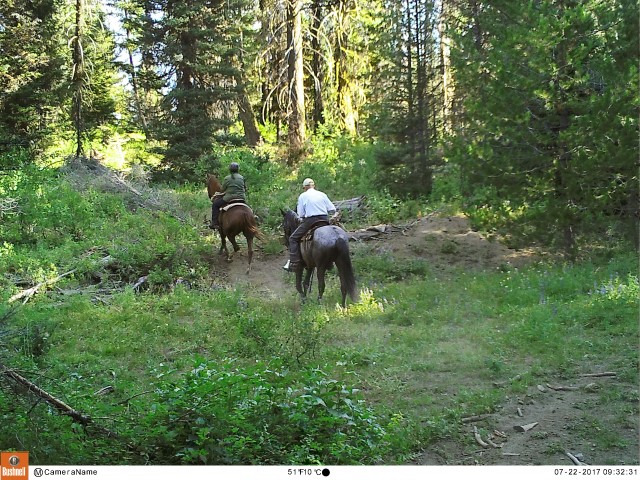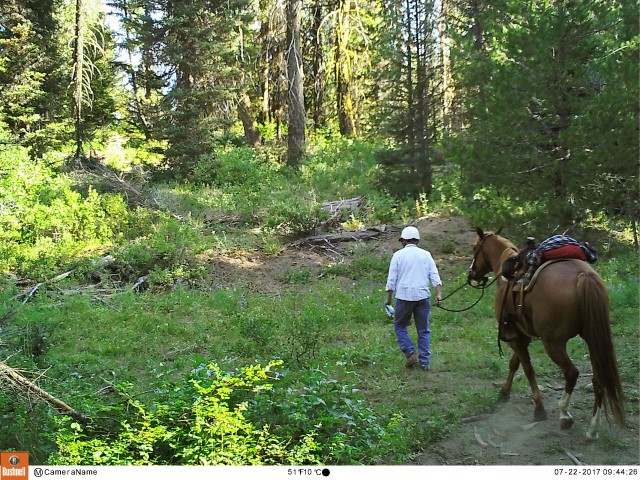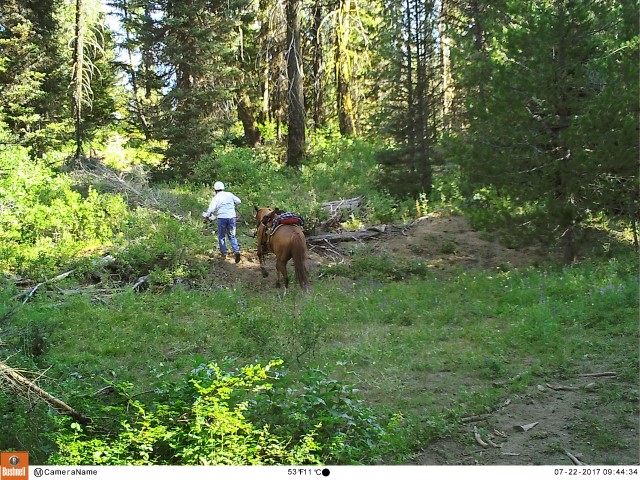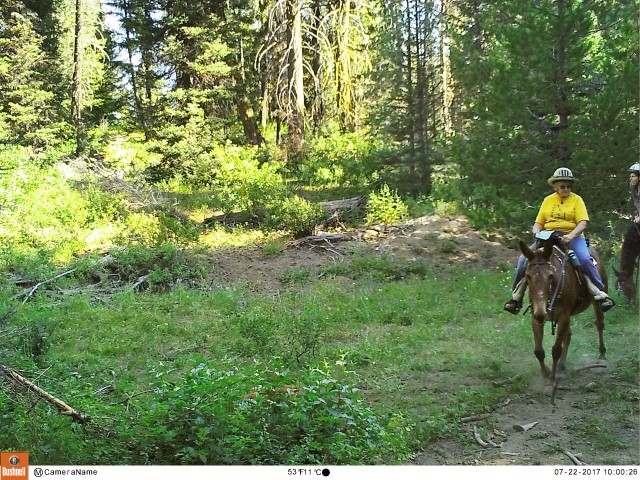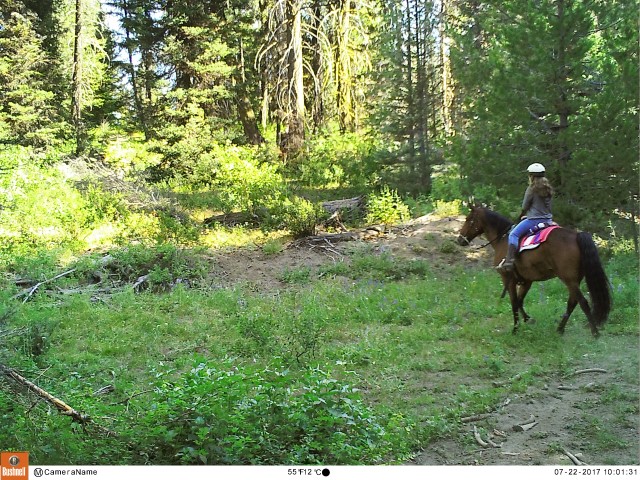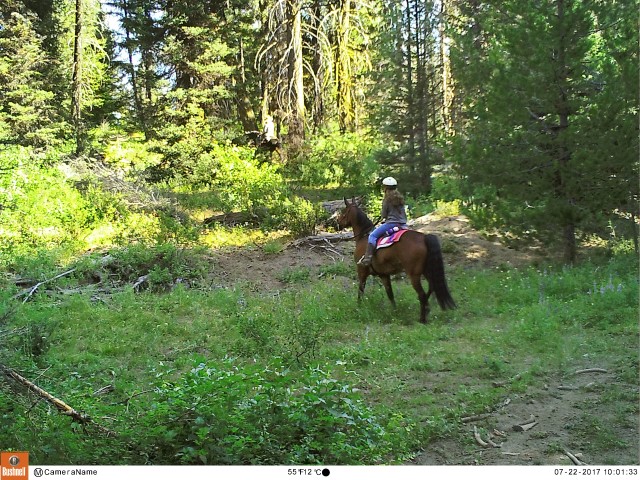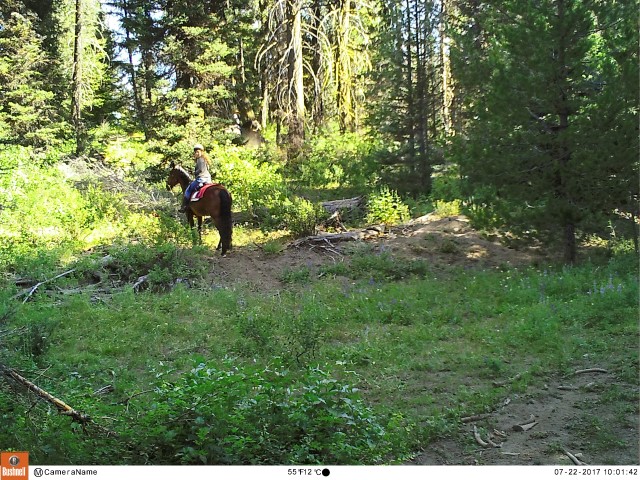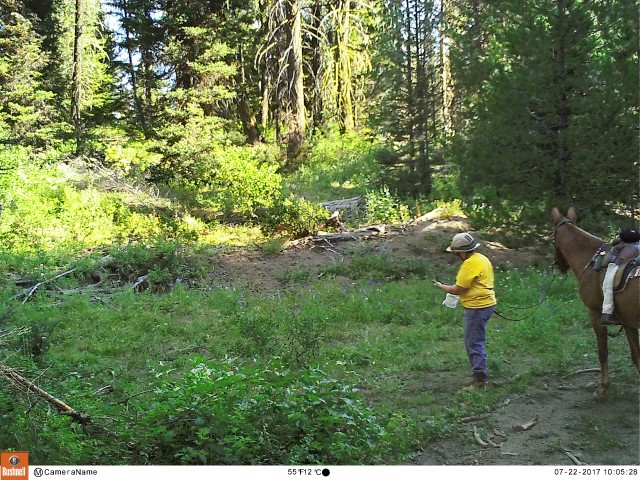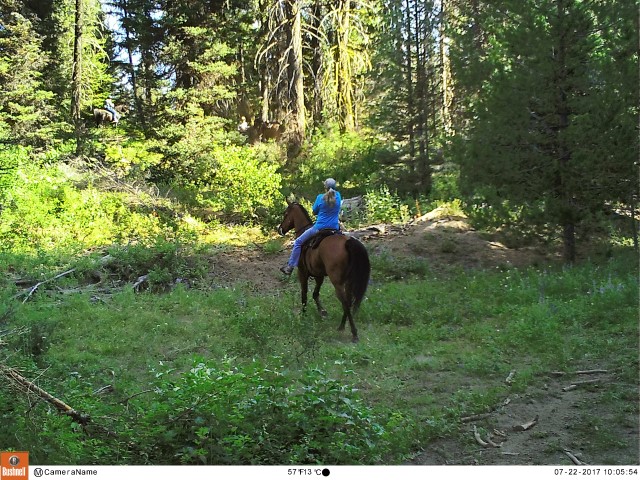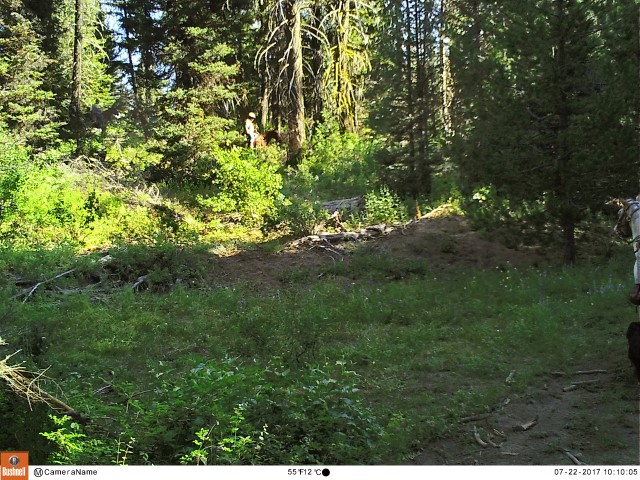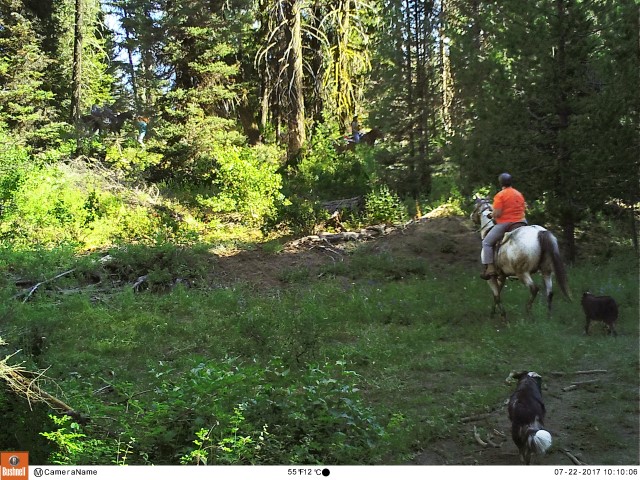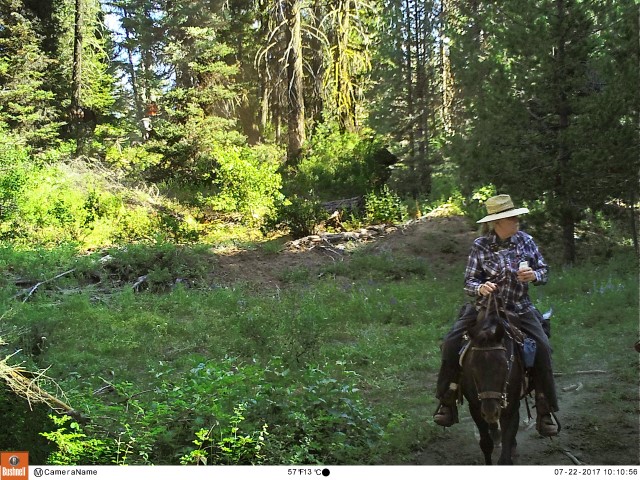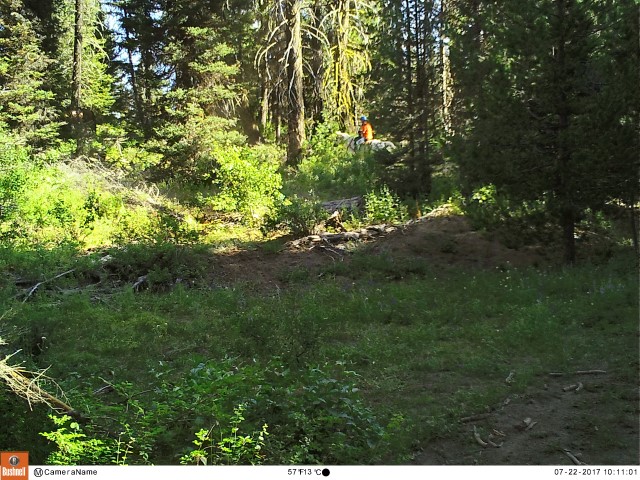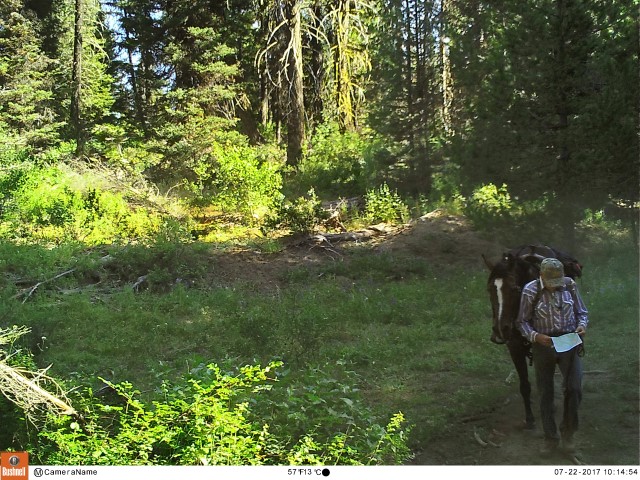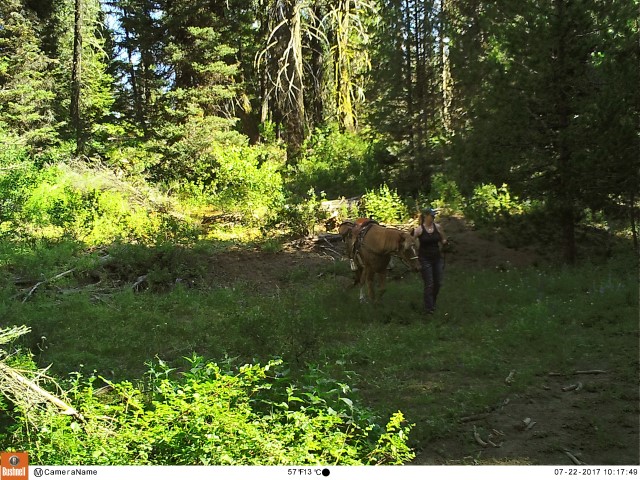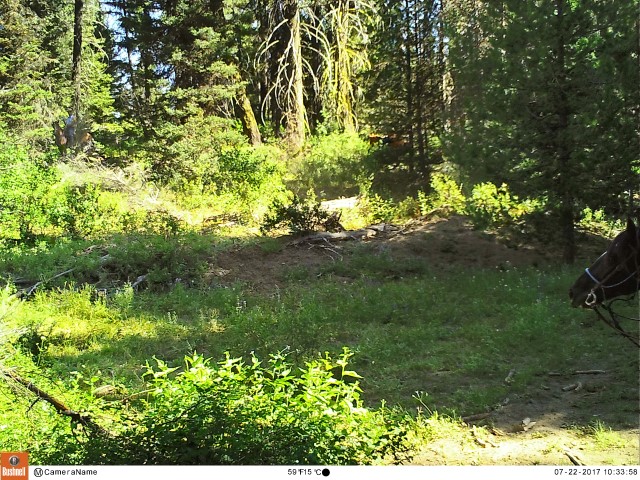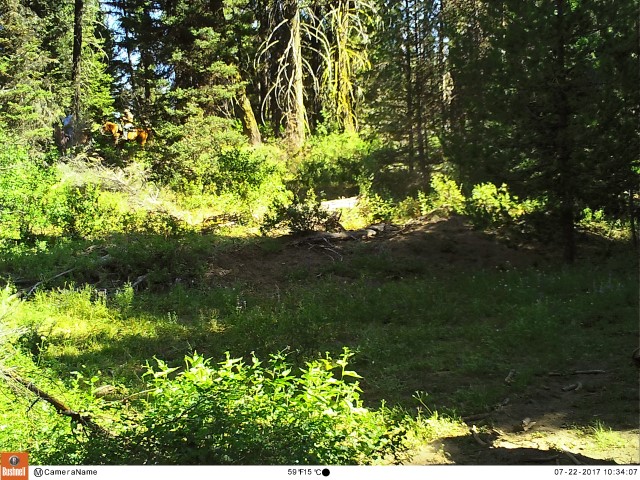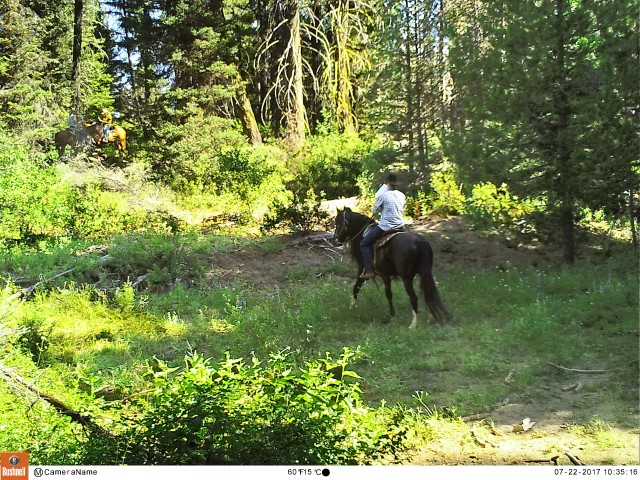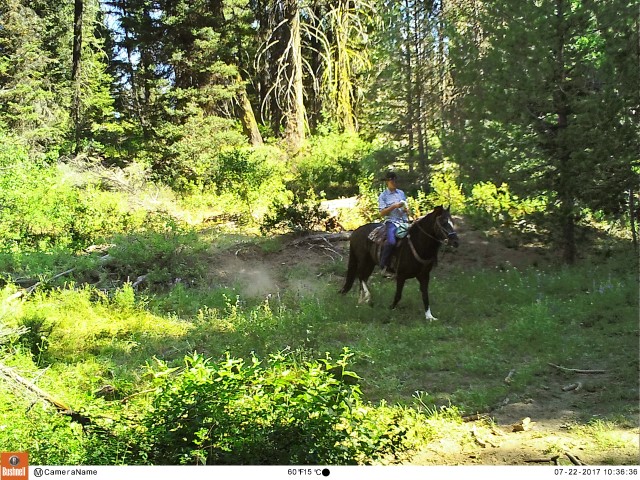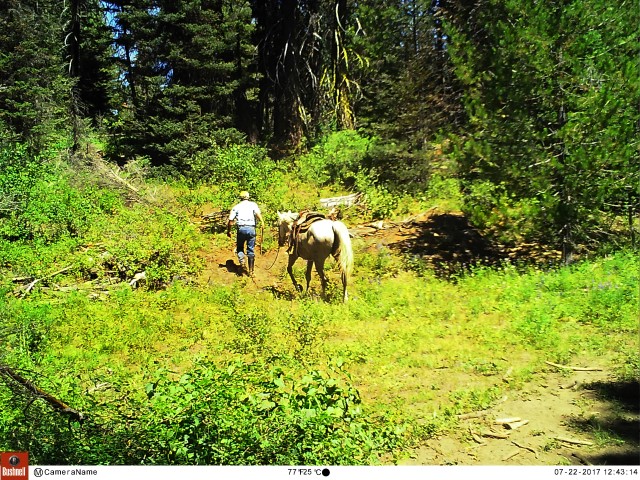 Oxeye Daisy (Chrysanthemum leucanthemum)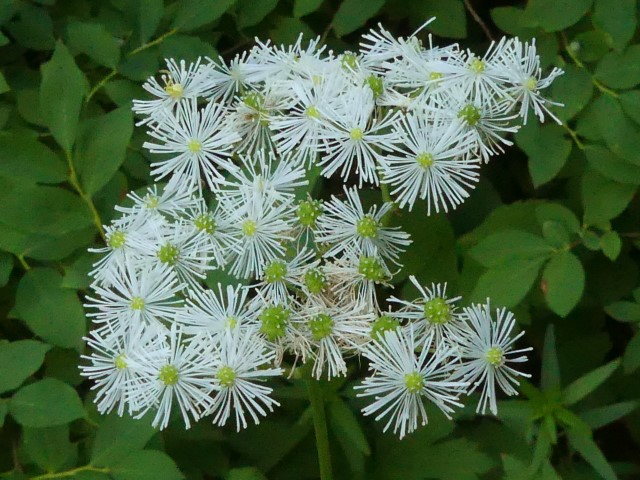 Tassel Rue, False Bugbane, Carolina Bugbane (Trautvetteria caroliniensis)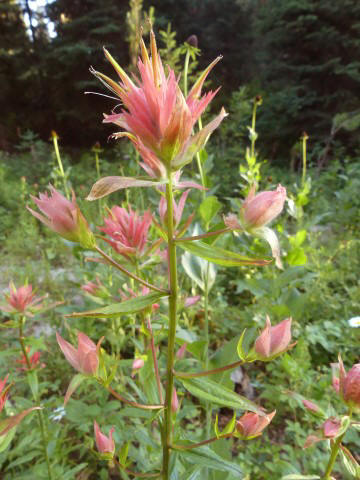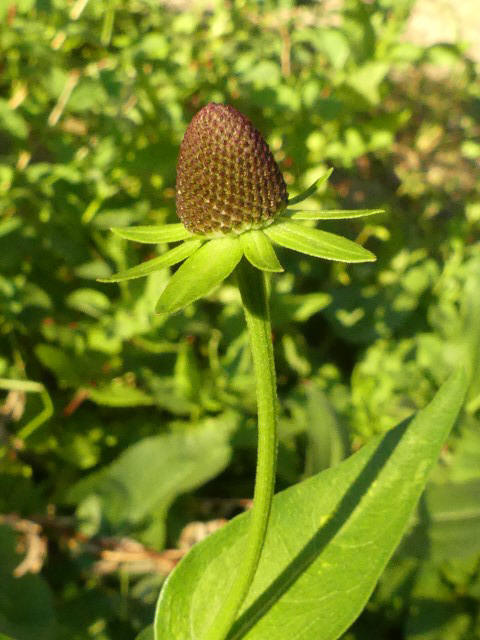 Western Coneflower (Rudbeckia occidentalis)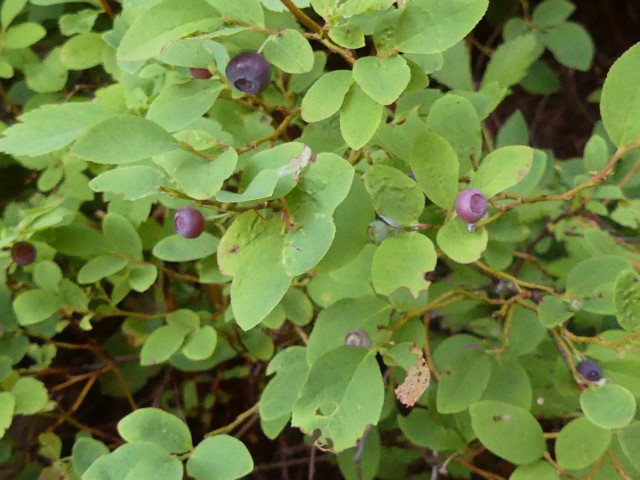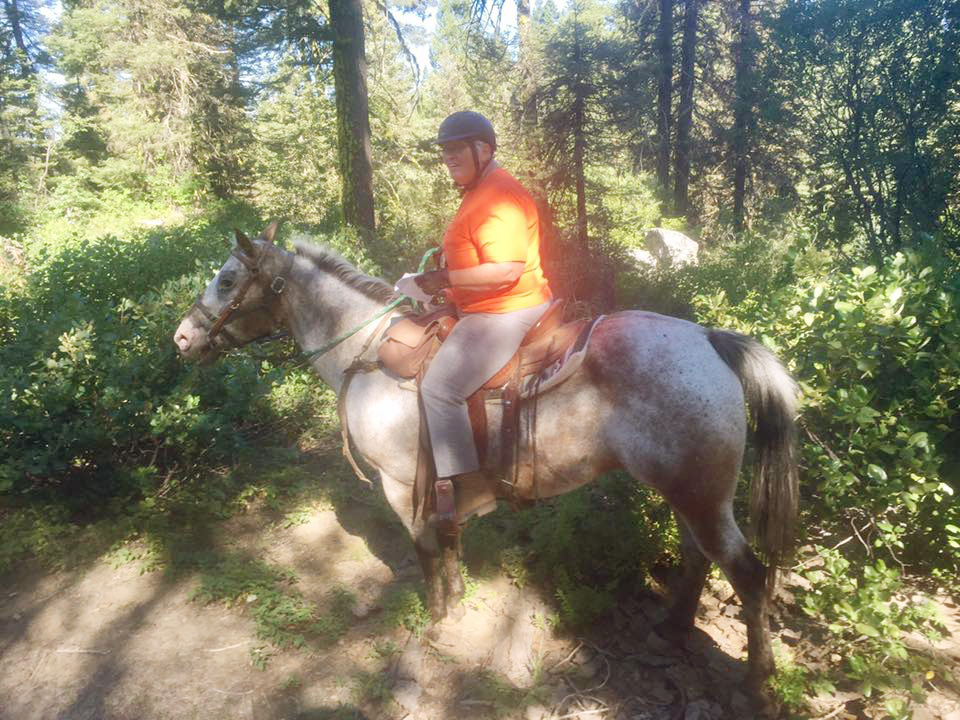 Christine ran into Die Hards 2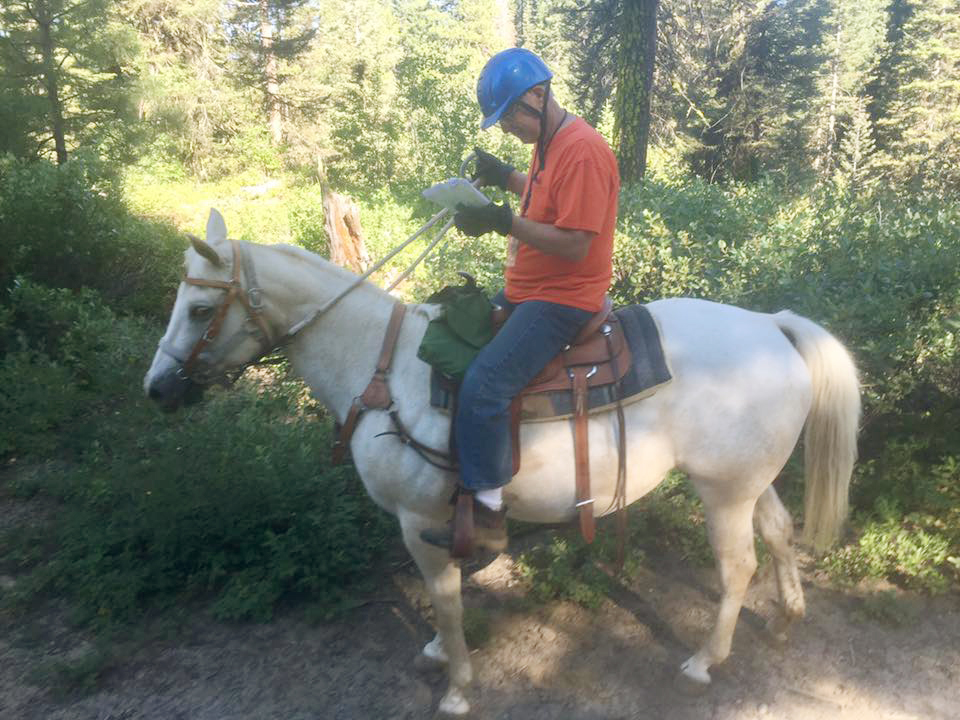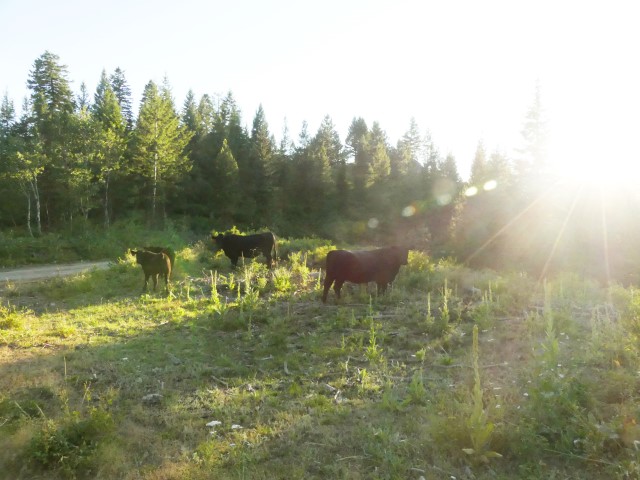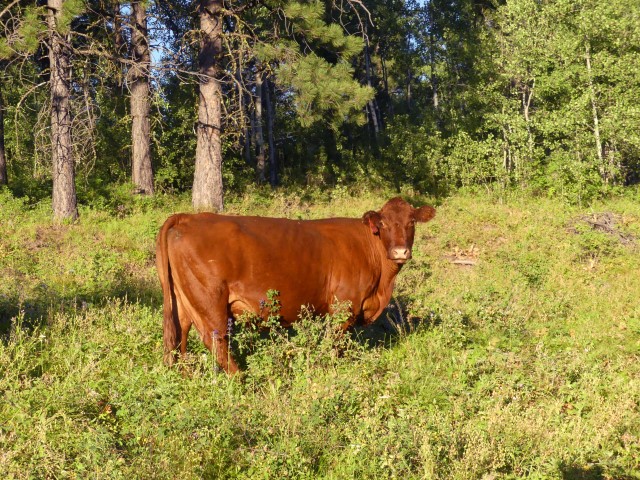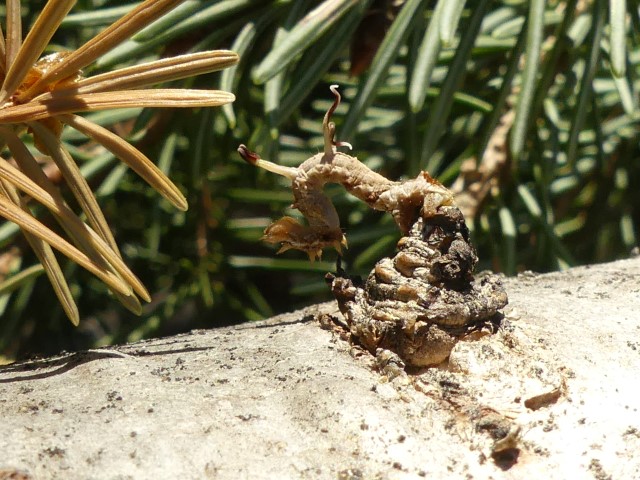 Cool inchworm!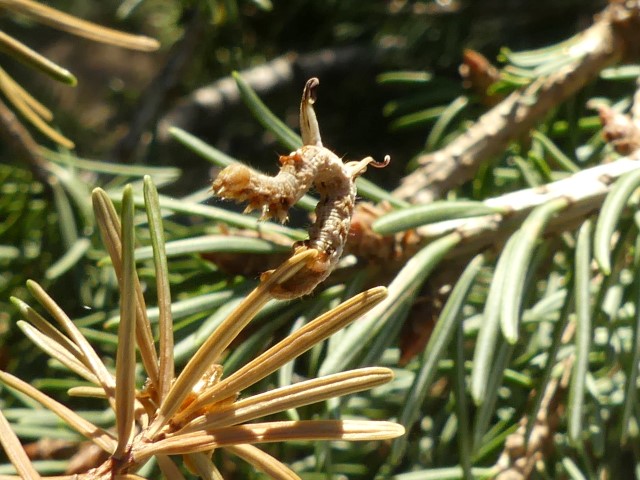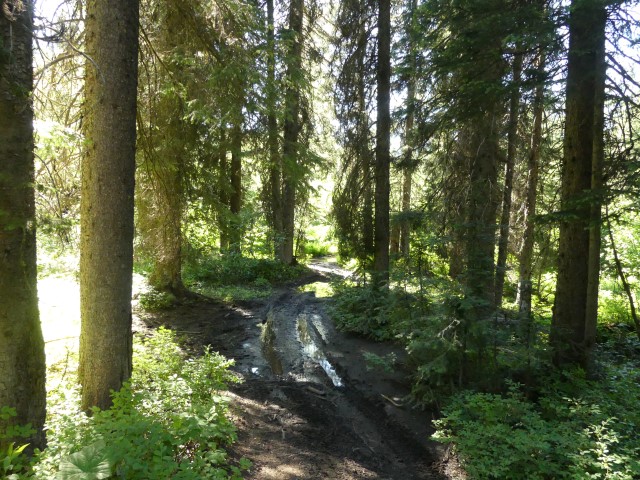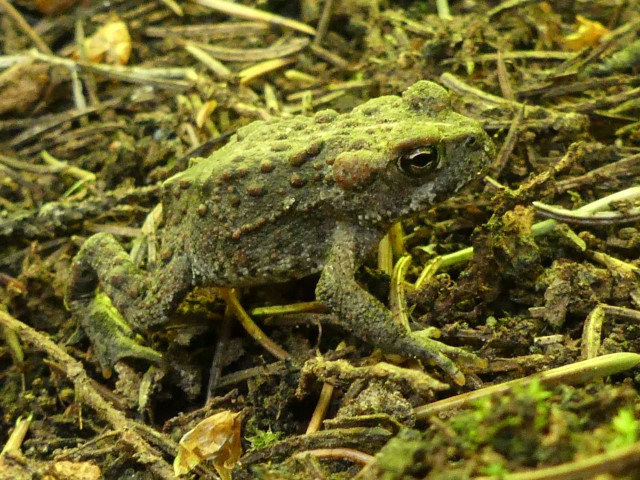 Tiny little Western Toad (Bufo boreas) at the water crossing by #4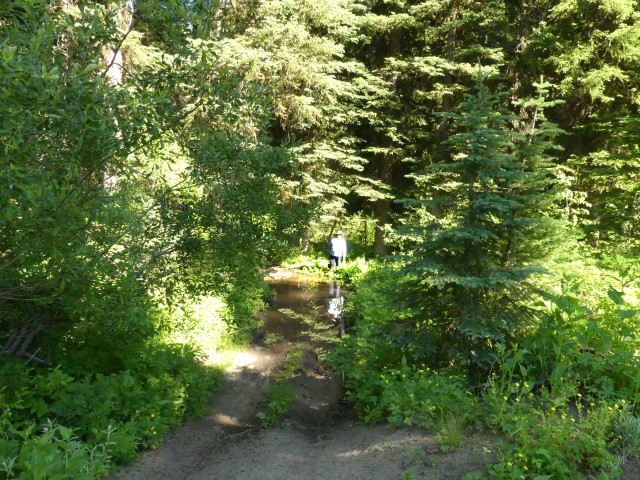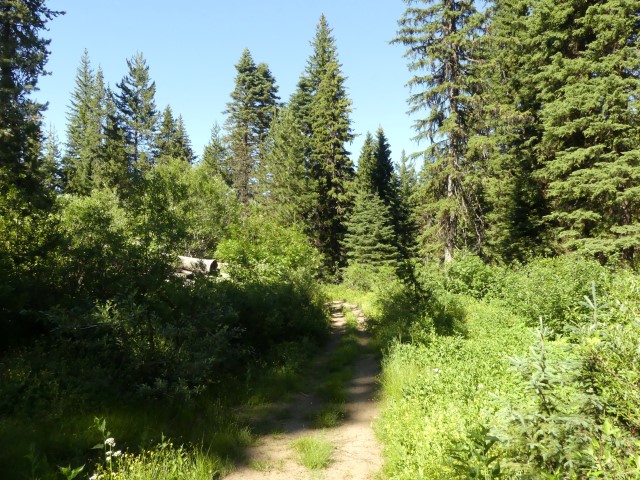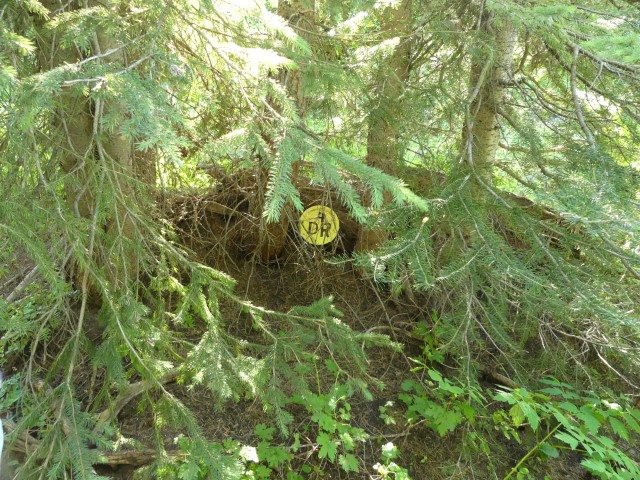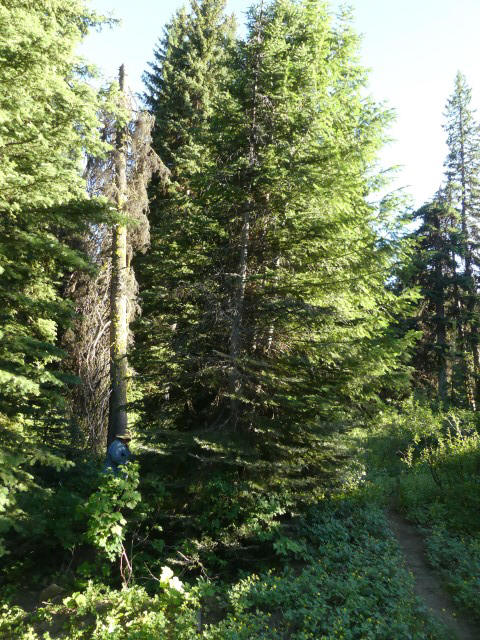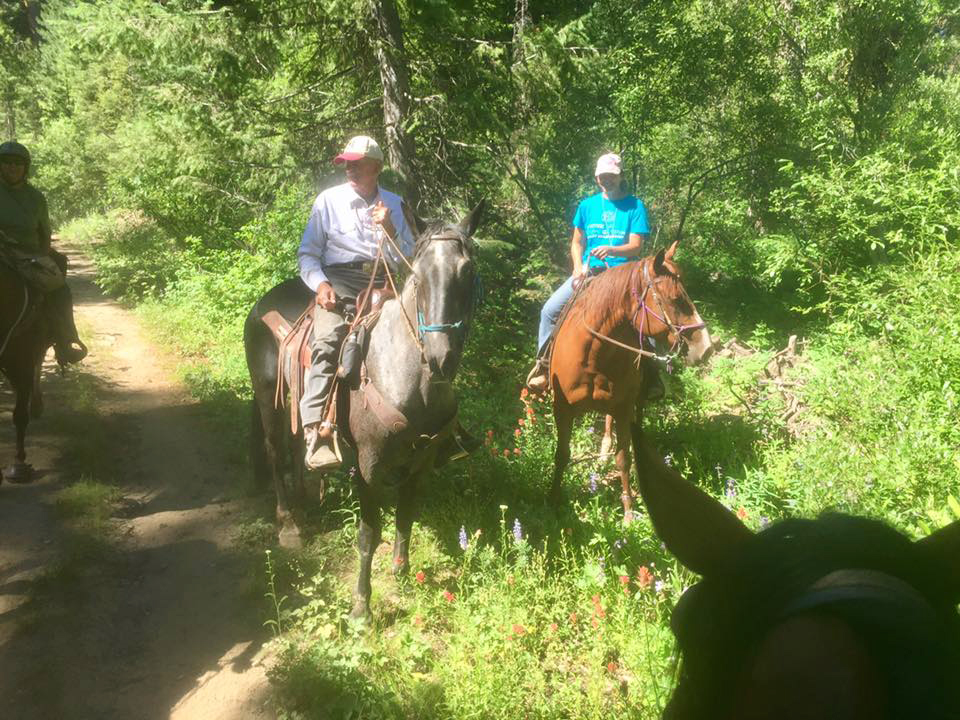 Christine ran into Circle 4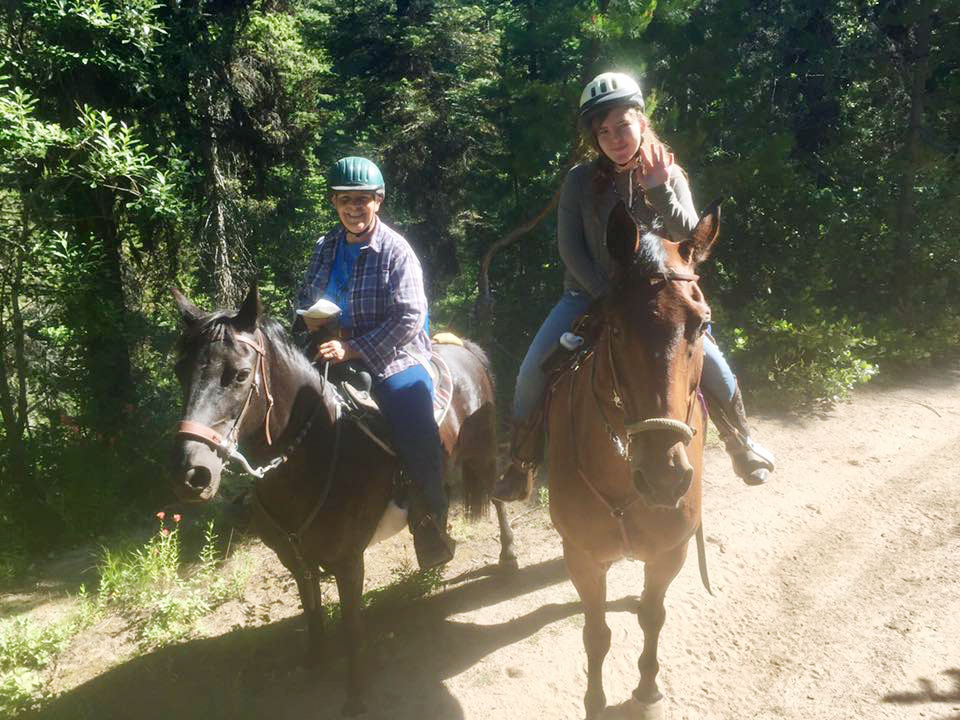 and Die Hards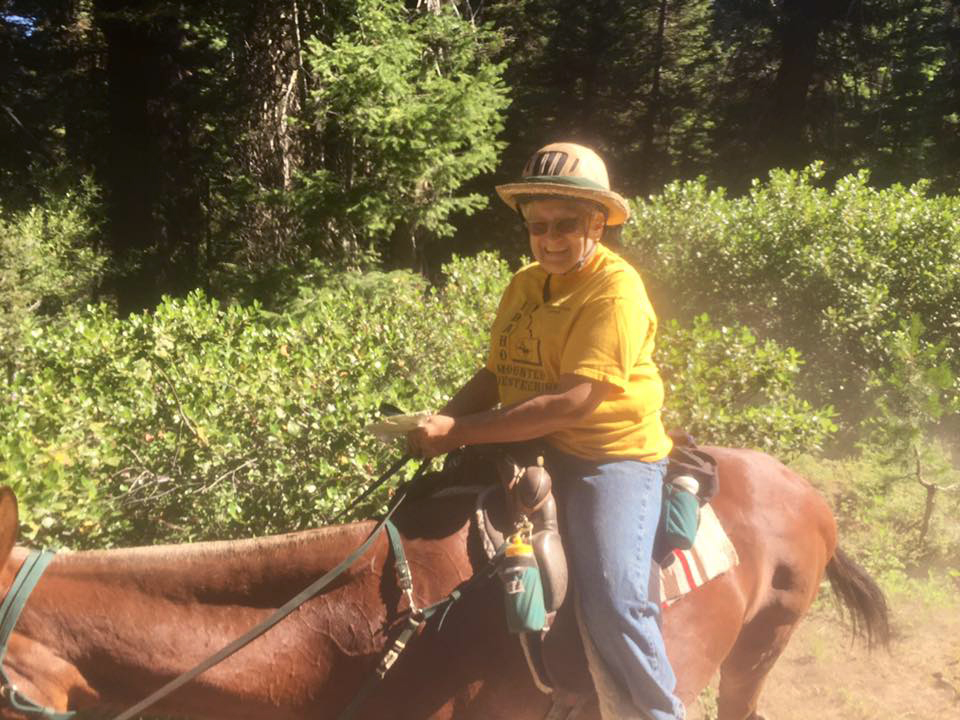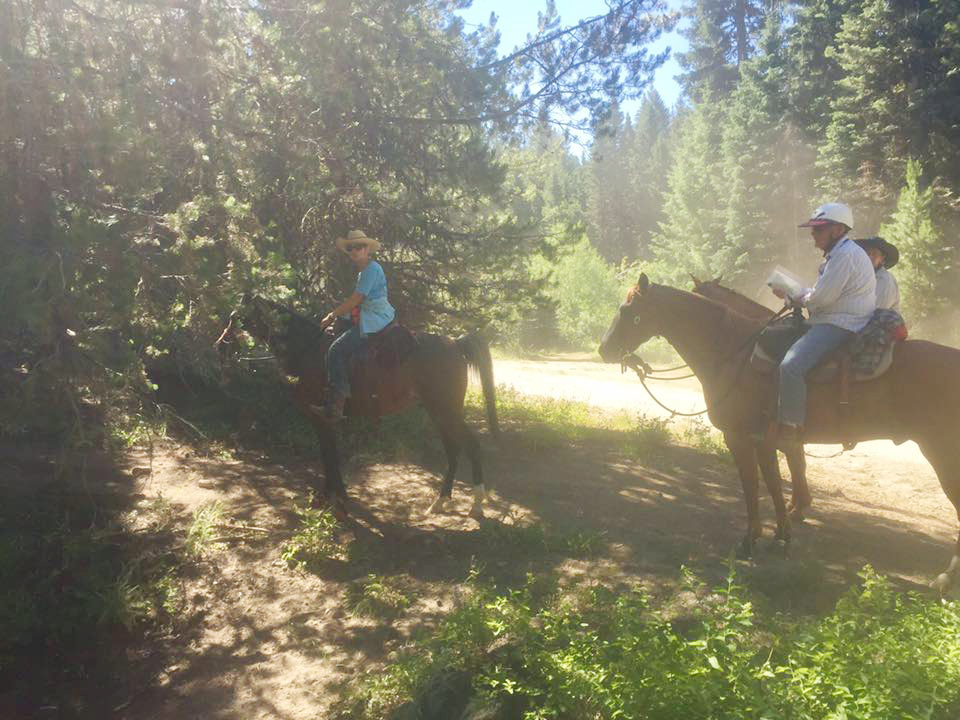 and Kathryn and Hot 2 Trot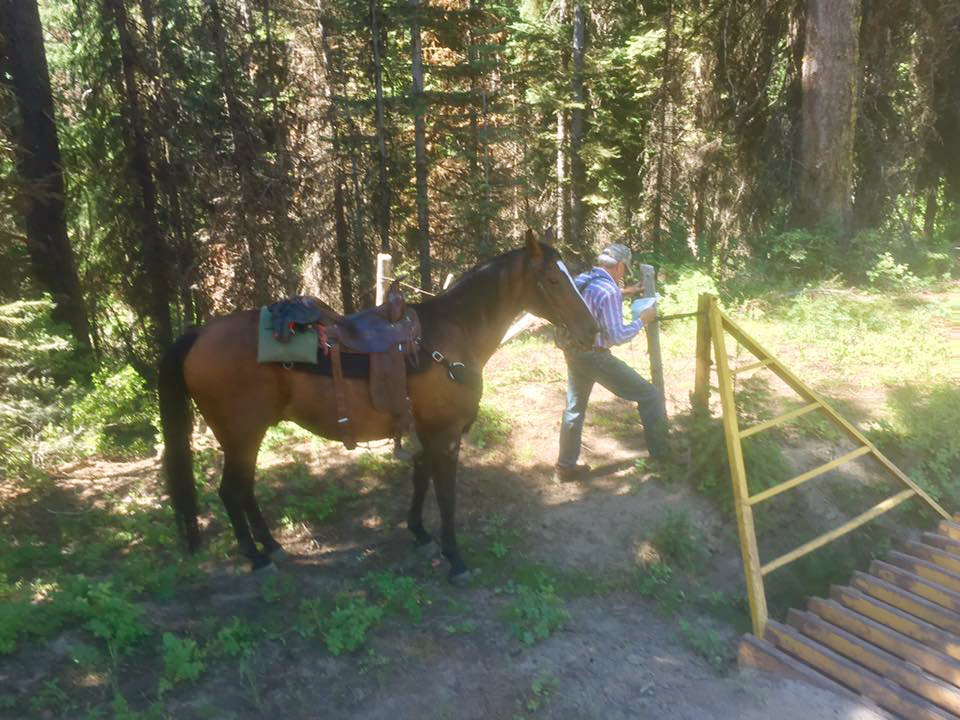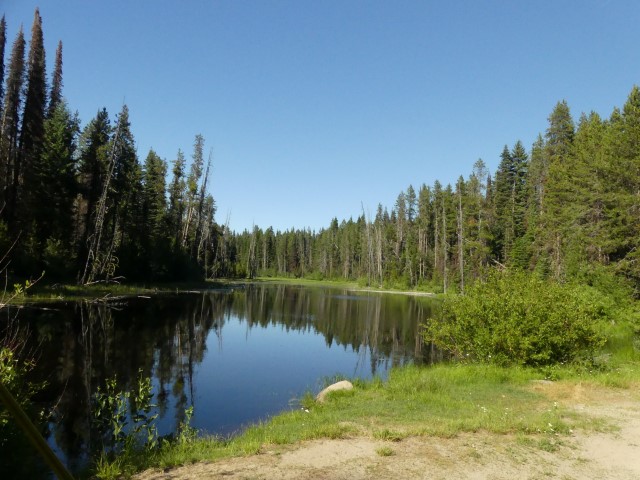 Pine Creek Reservoir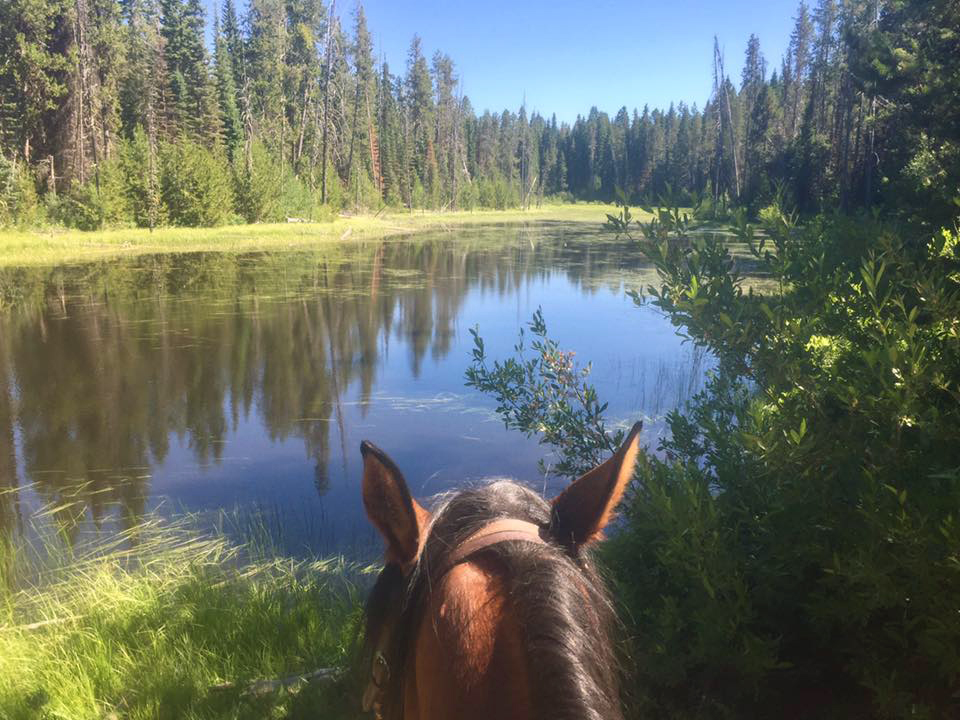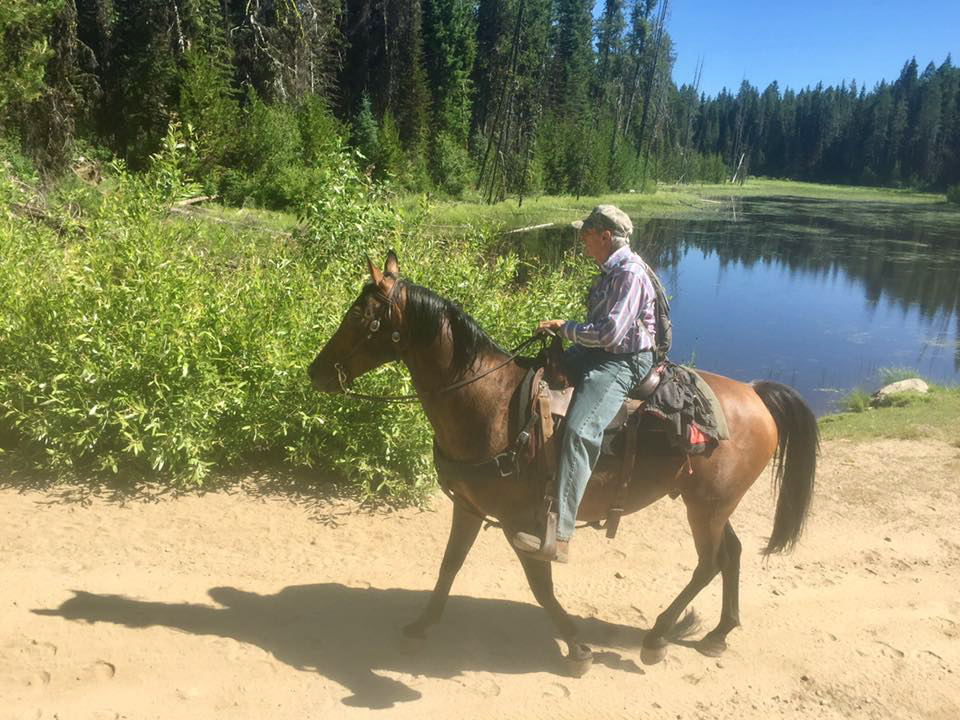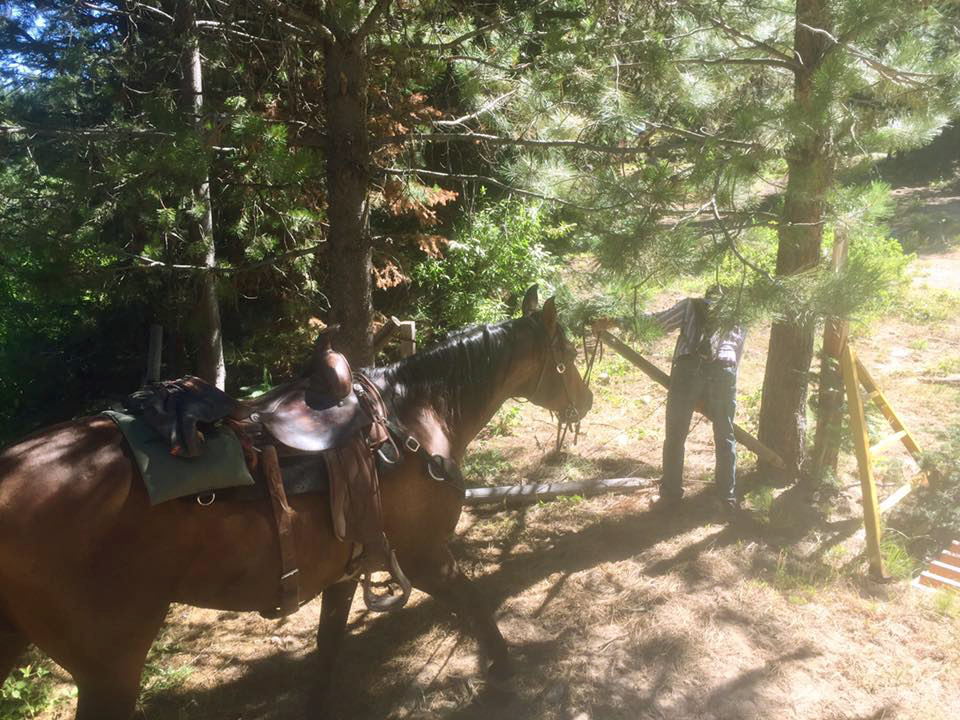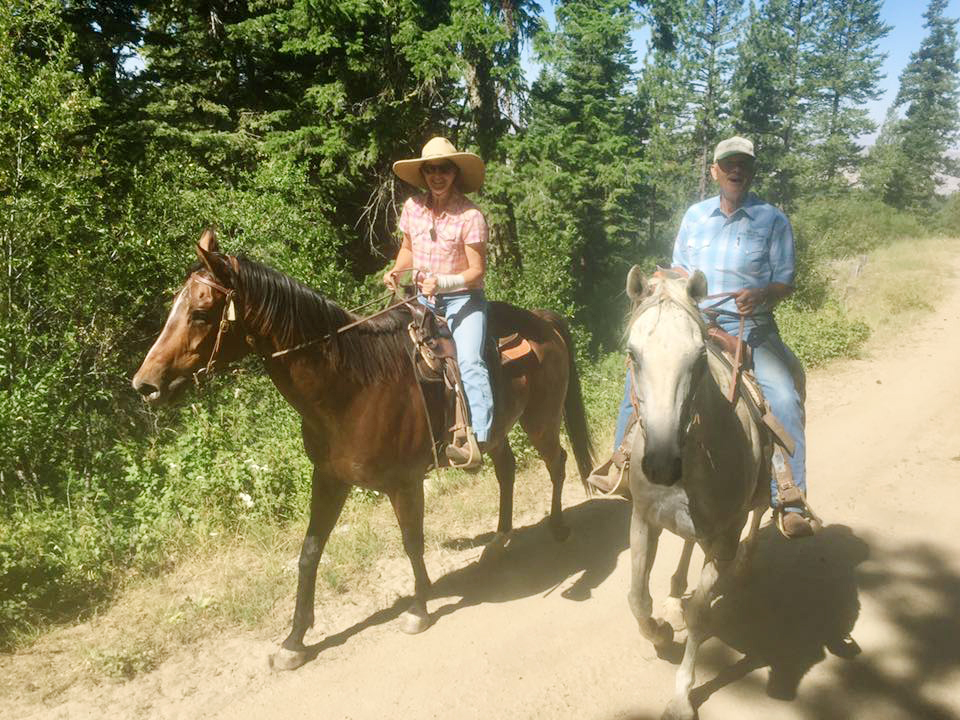 and Zipper Lips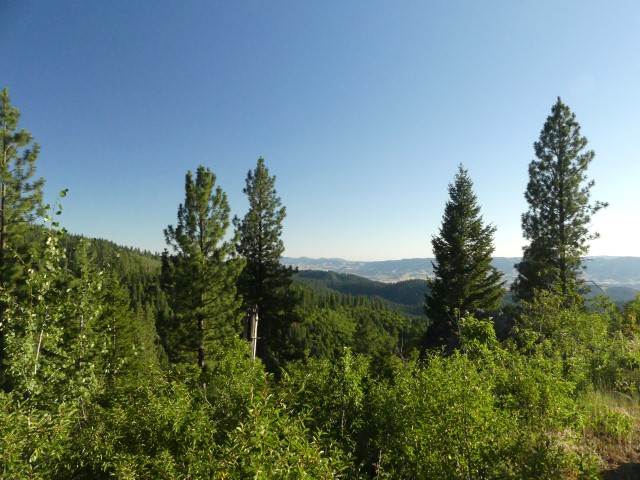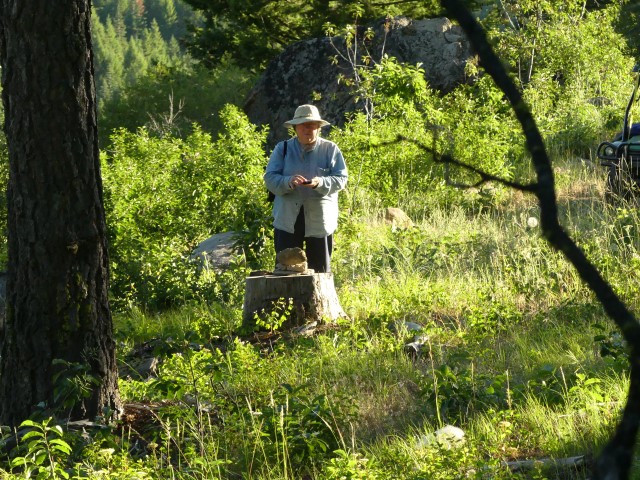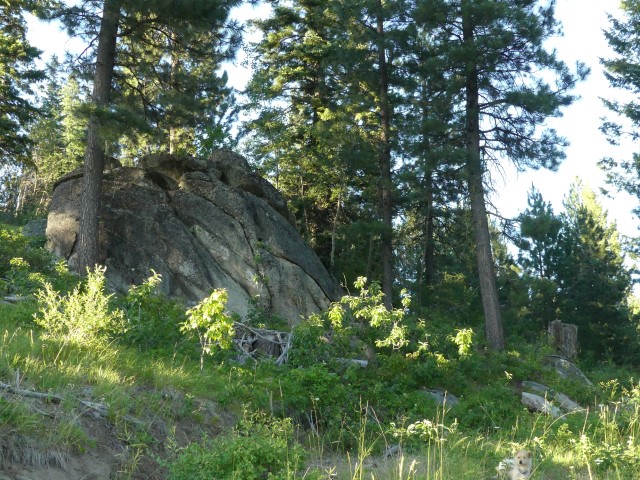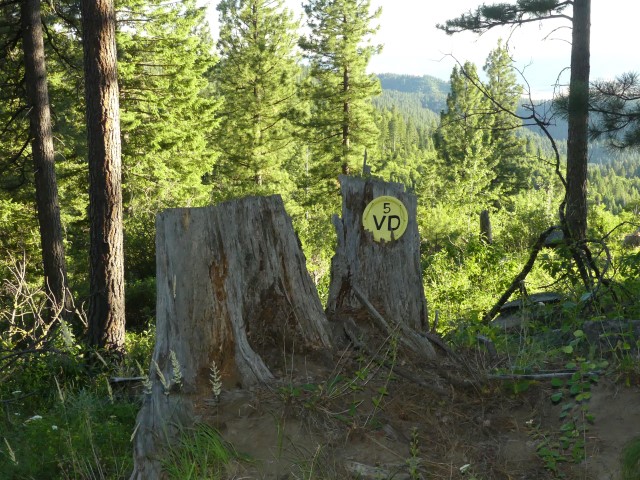 #5 when we set it...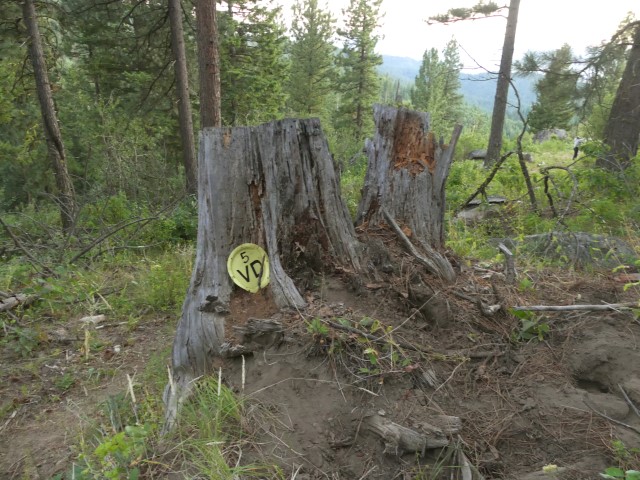 On the ride, #5 was found on the ground and put back
Teams Coming Into Camp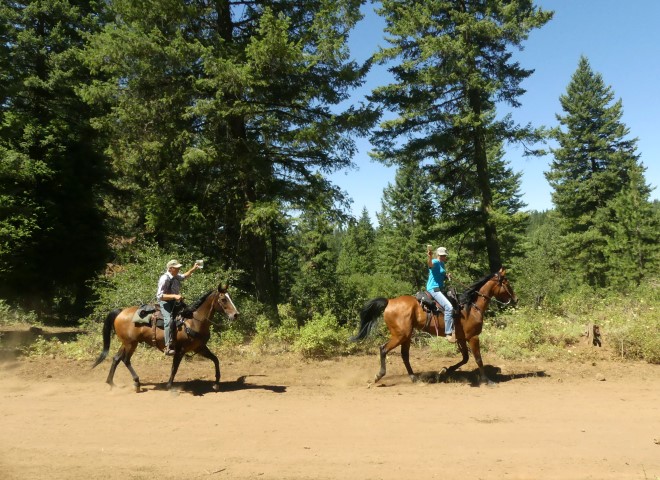 Renegades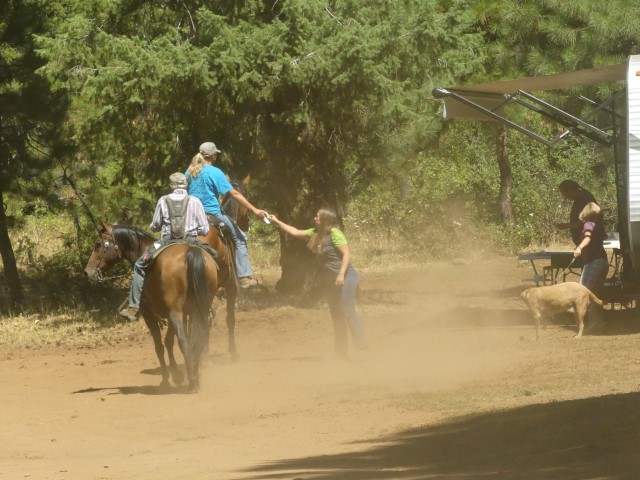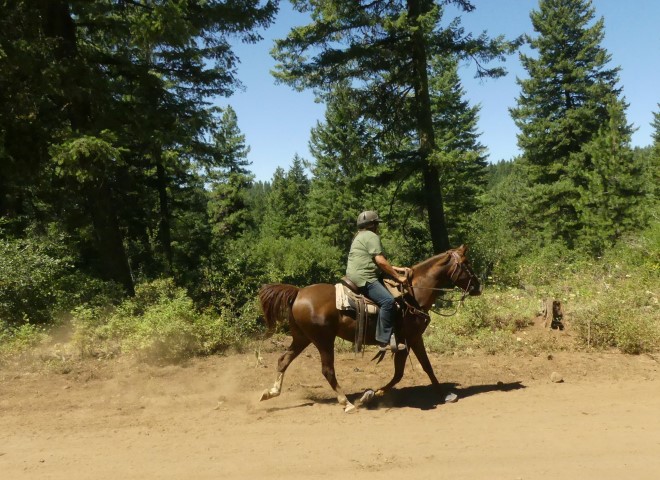 Circle 4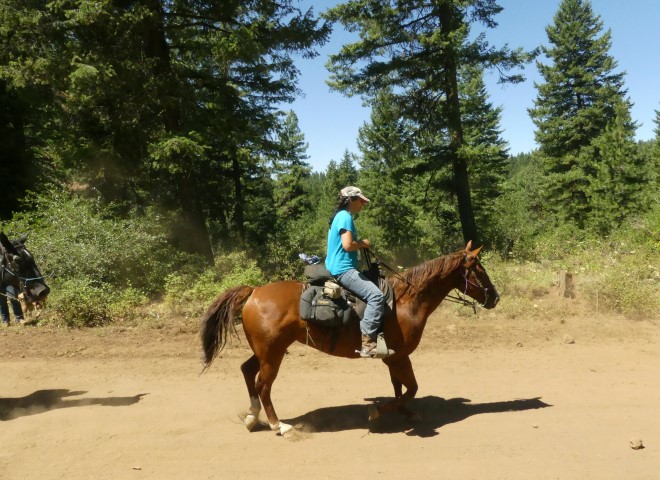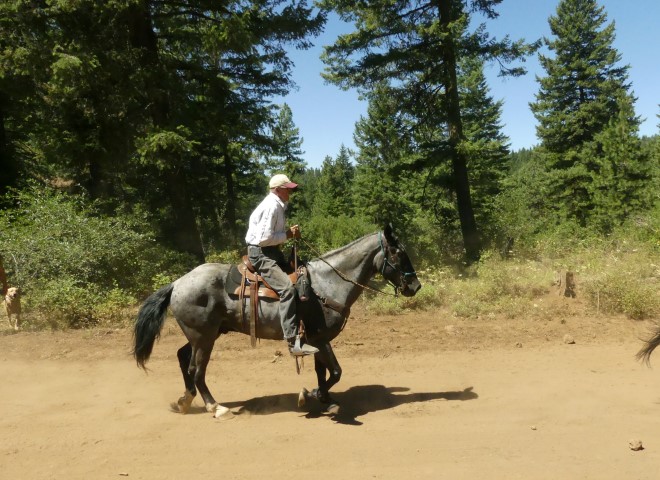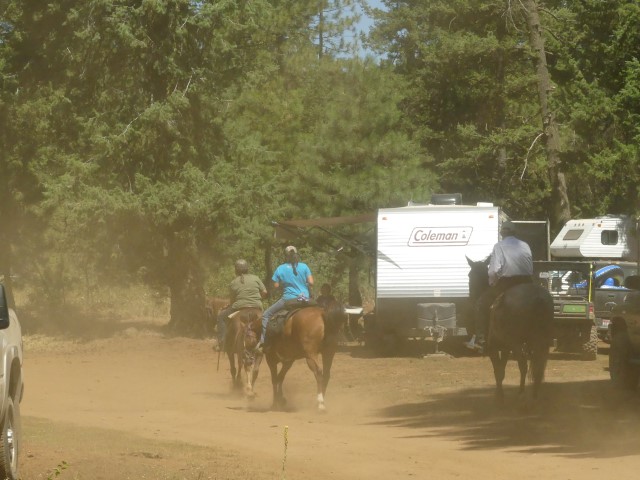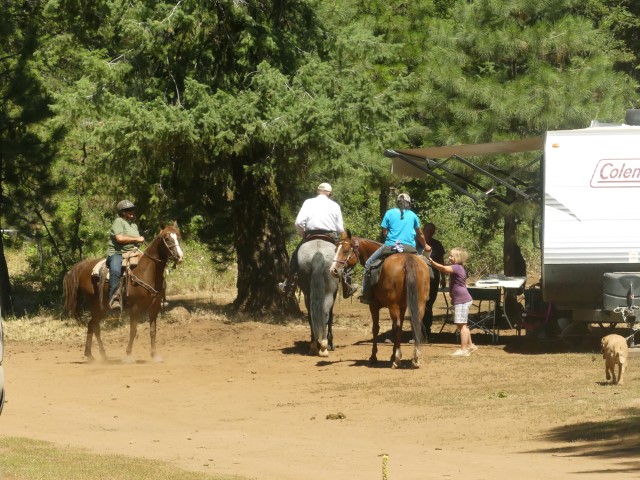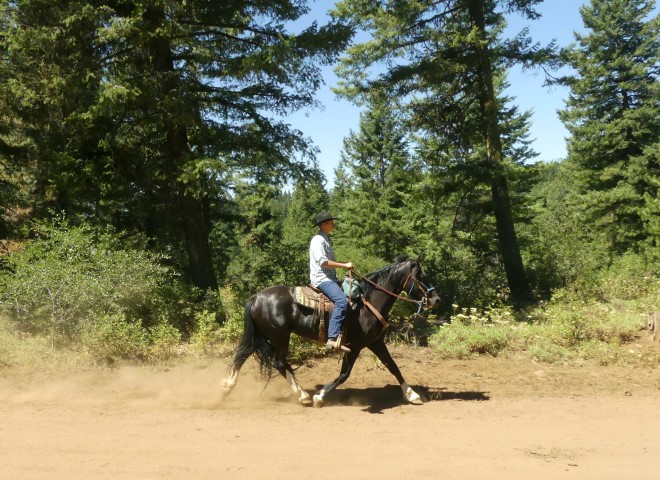 Saddle Bums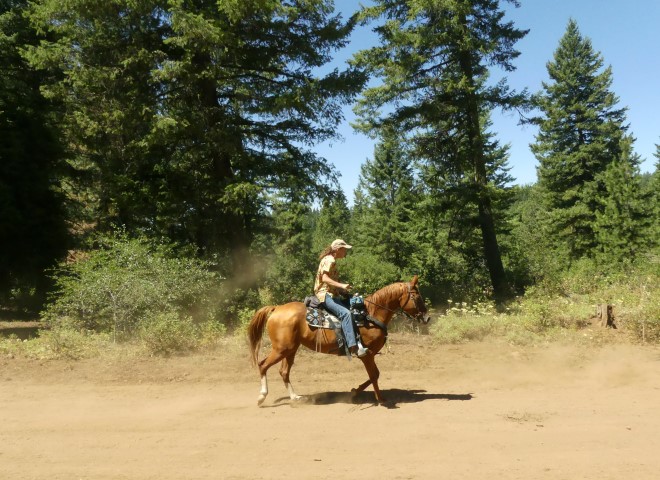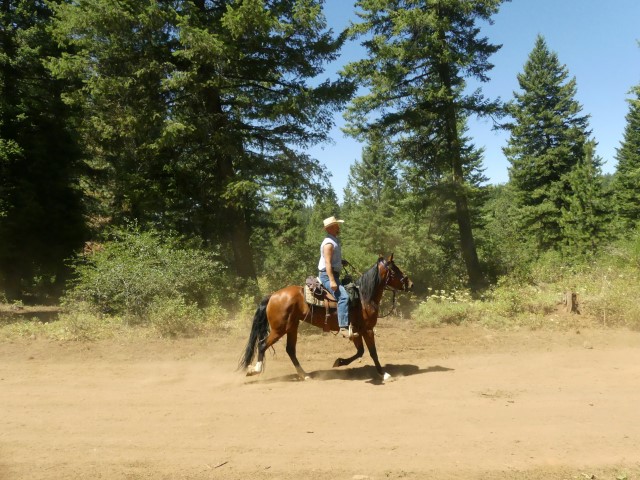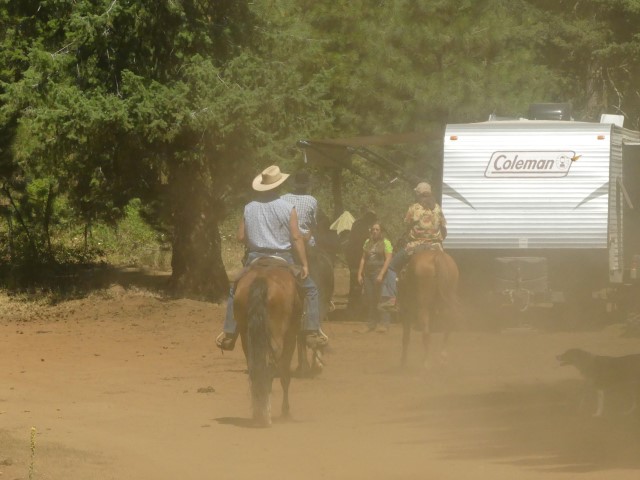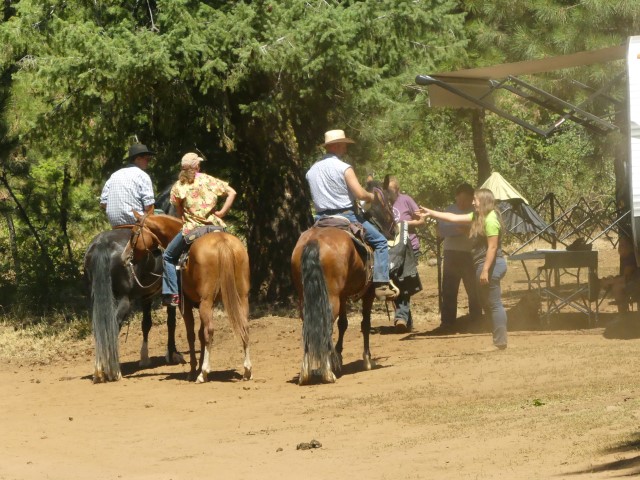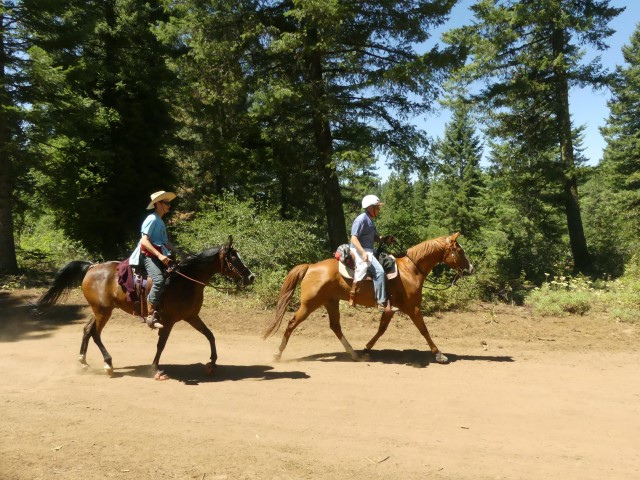 Hot 2 Trot and Kathryn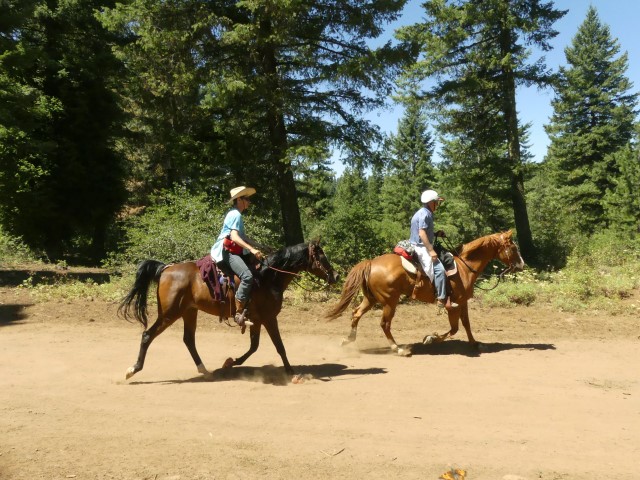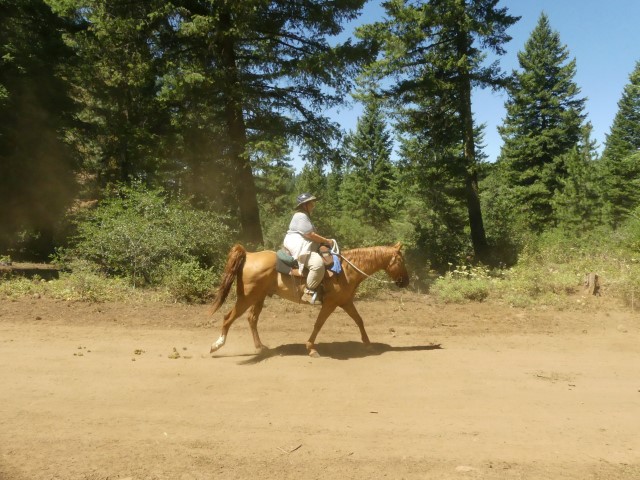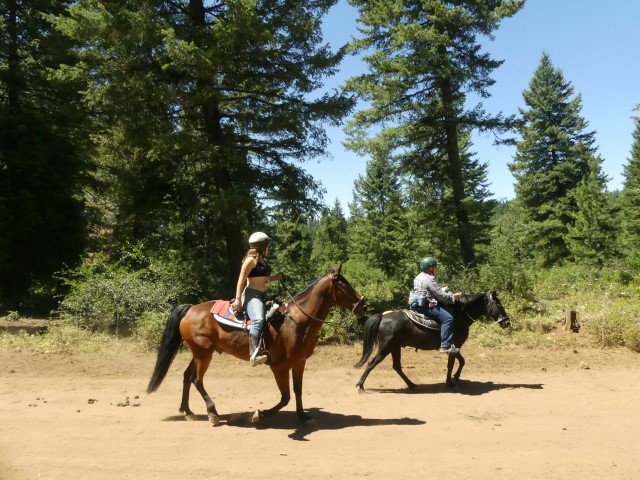 Die Hards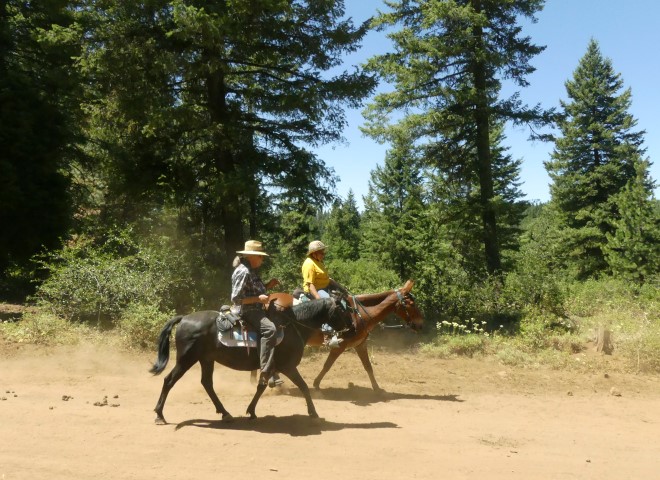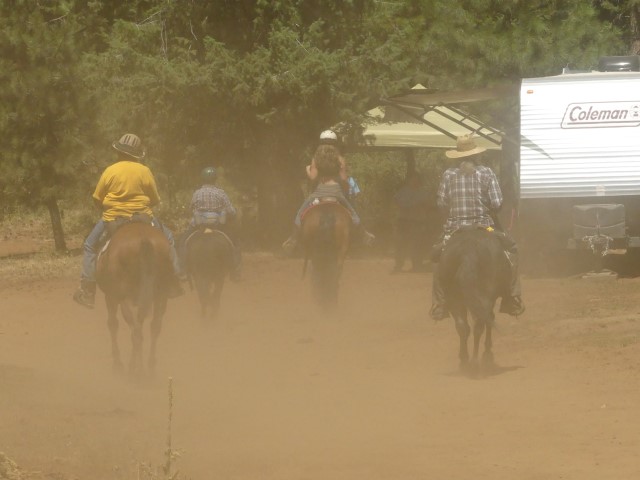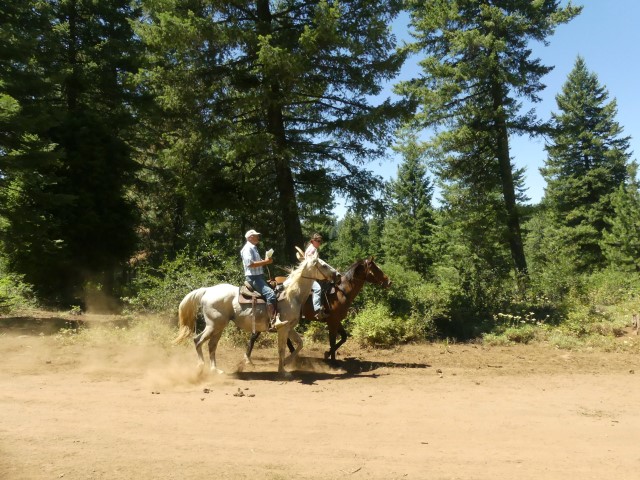 Zipper Lips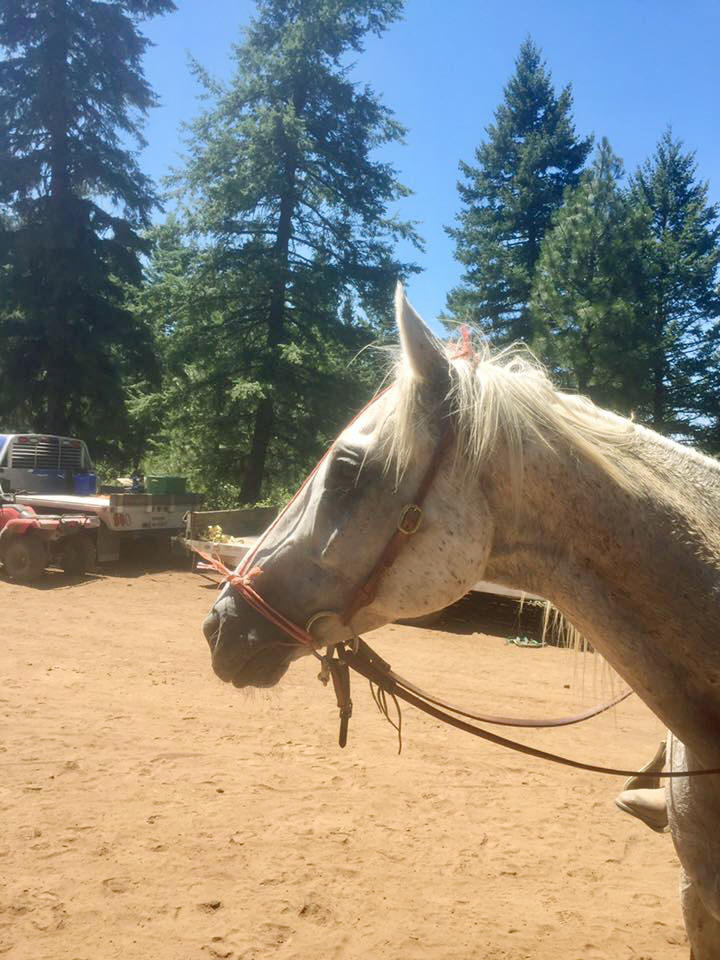 The newest fashion in horse gear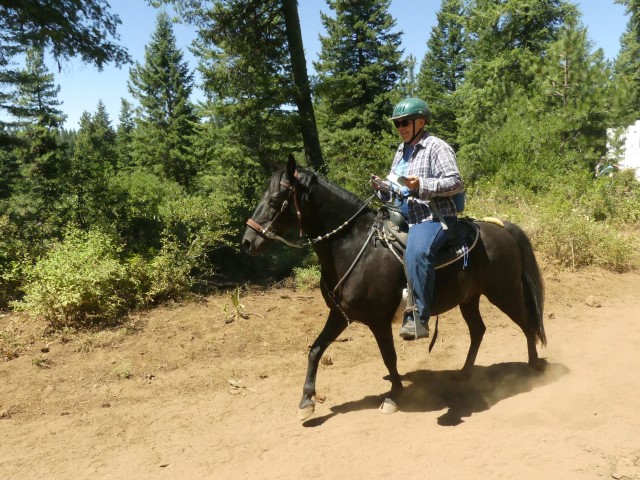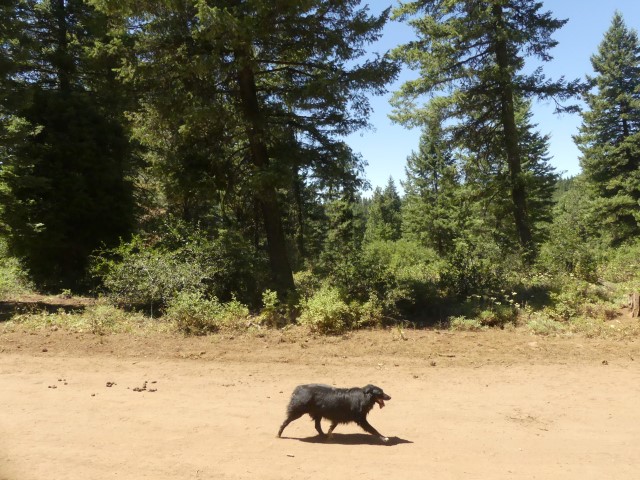 Die Hards 2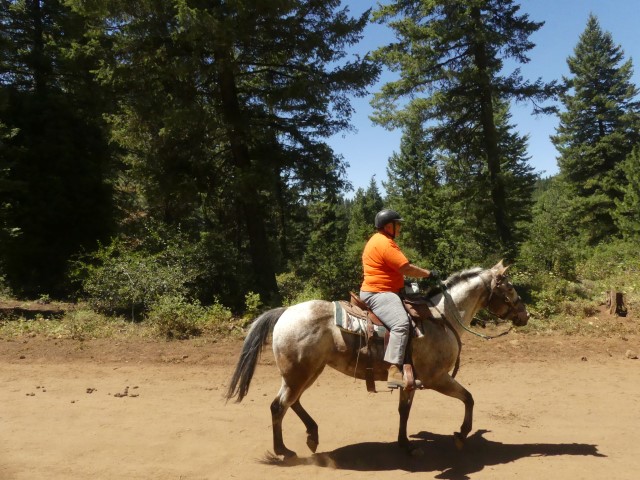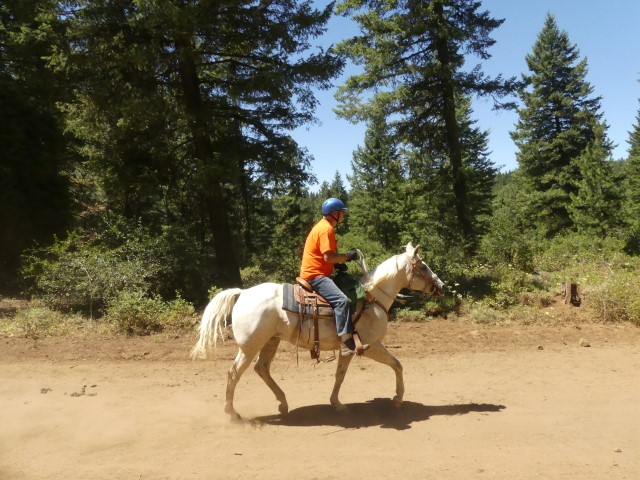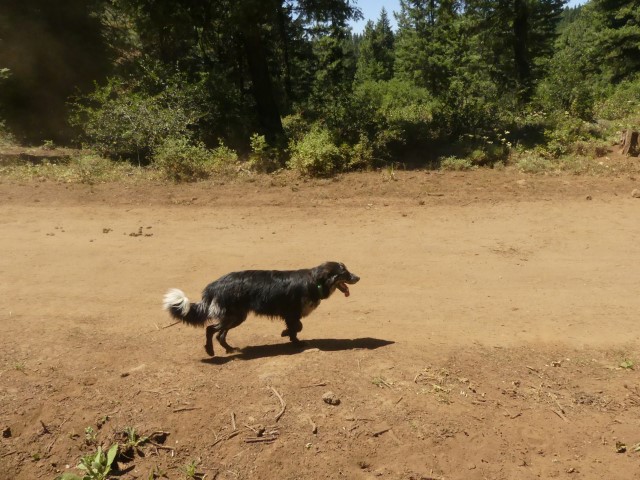 Shade Hunters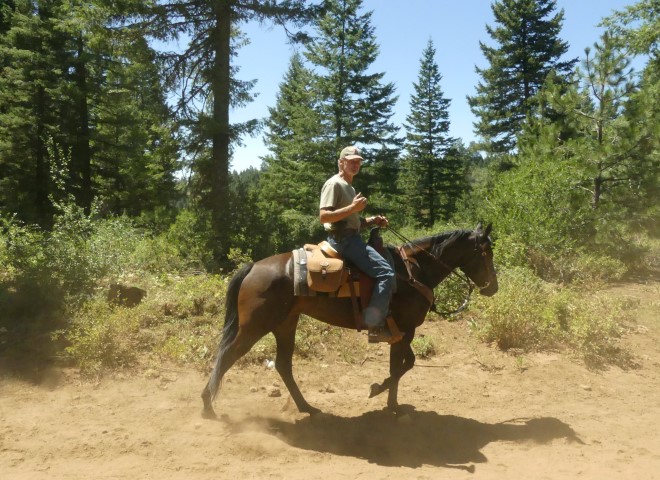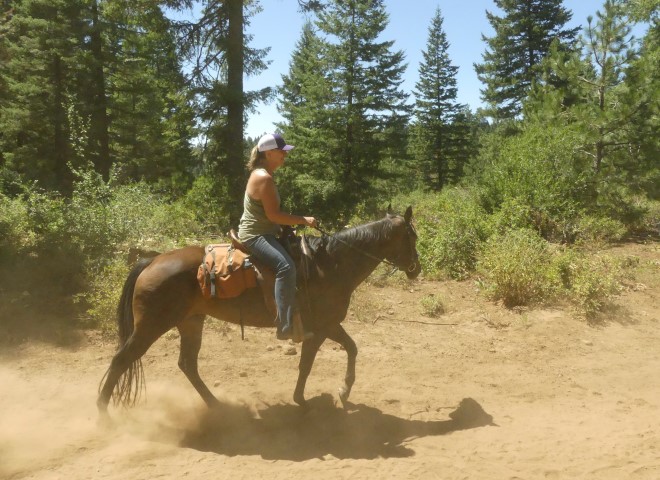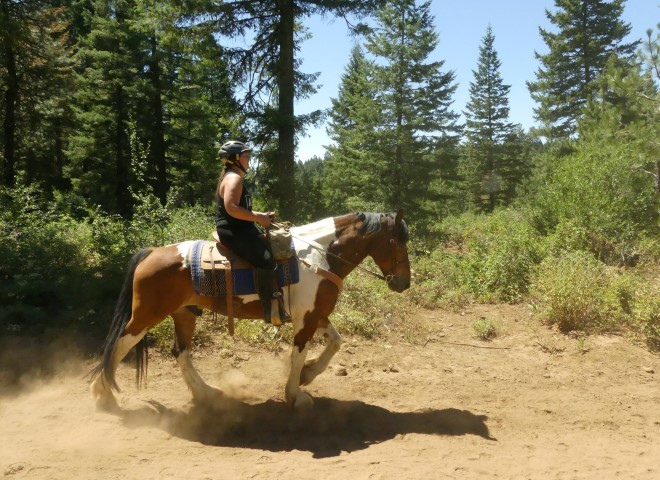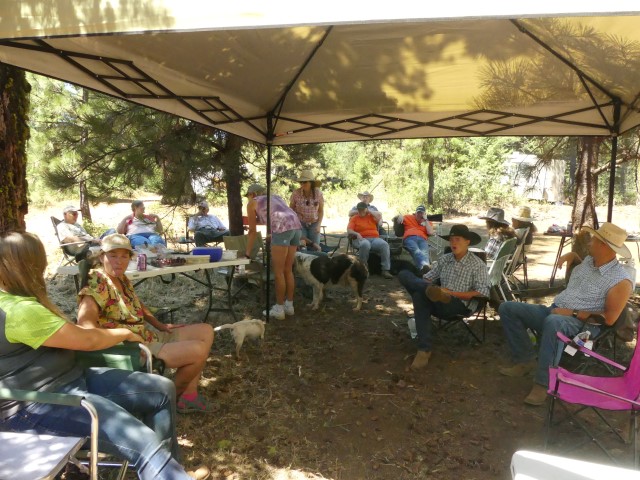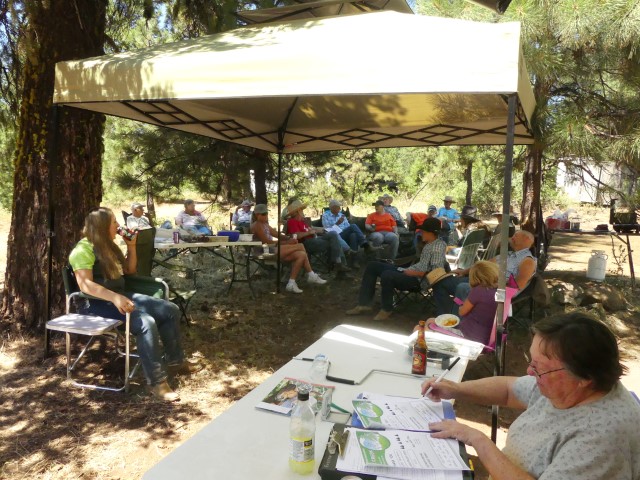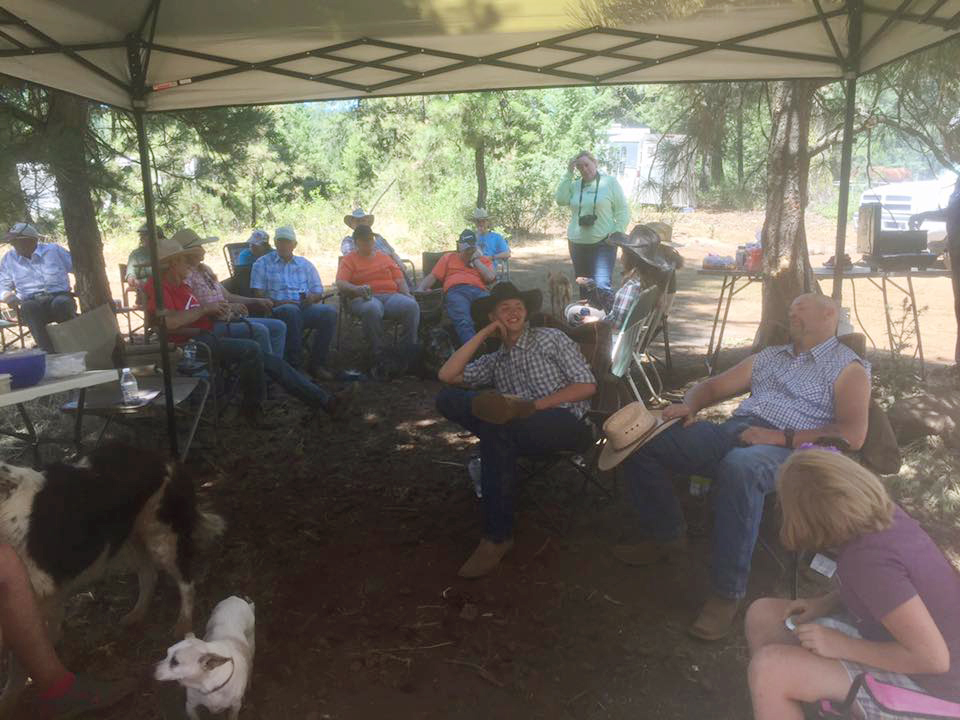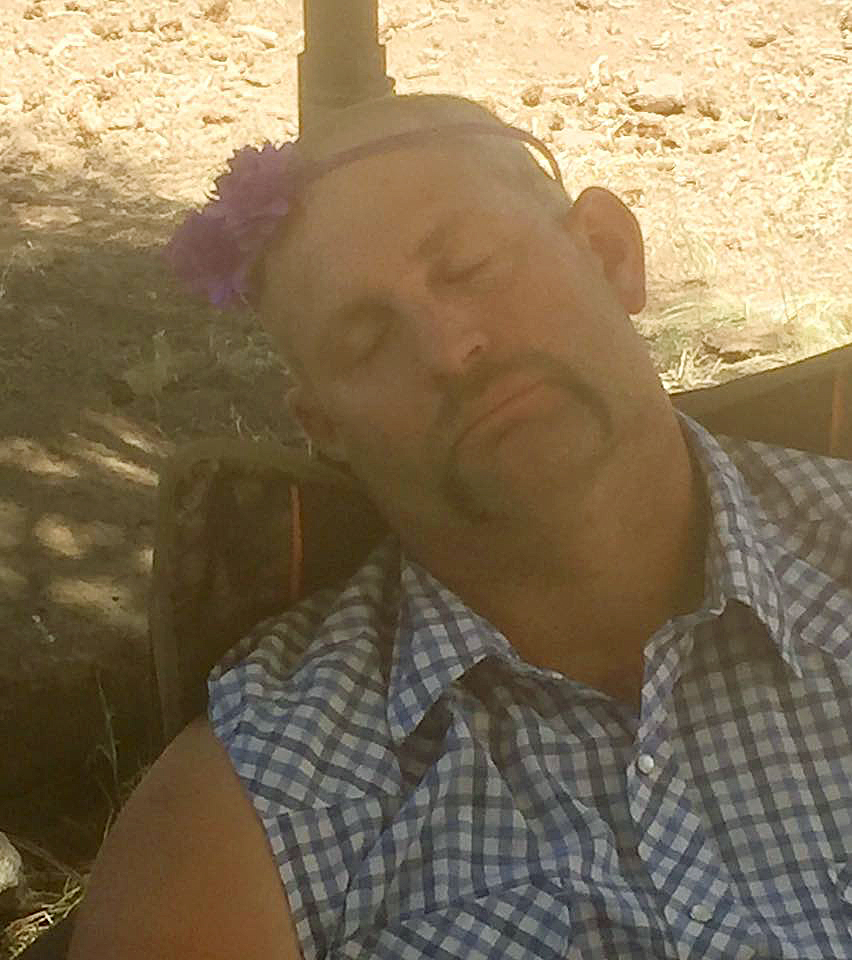 Sleeping Beauty!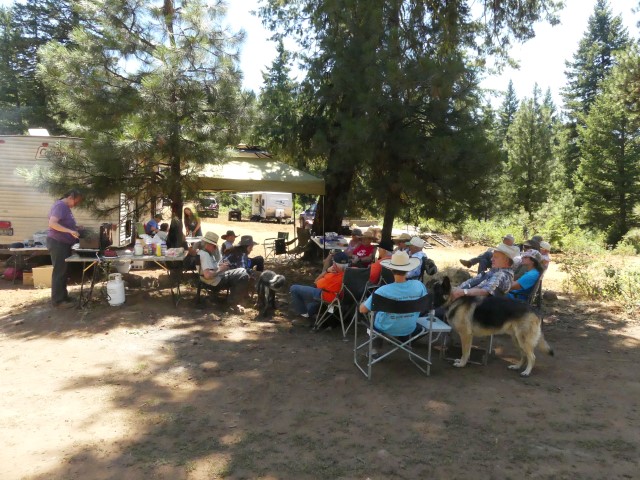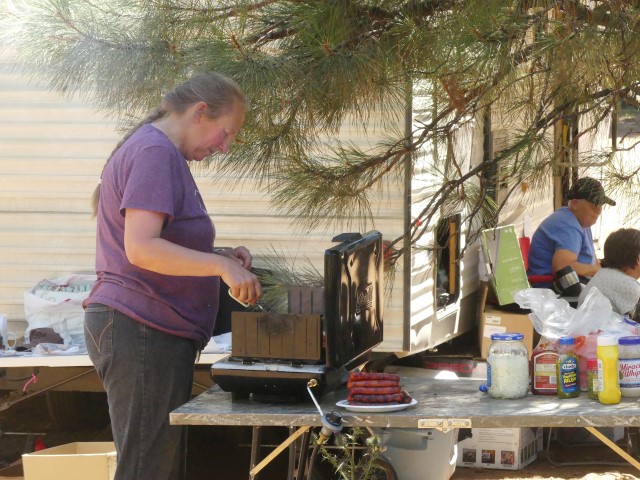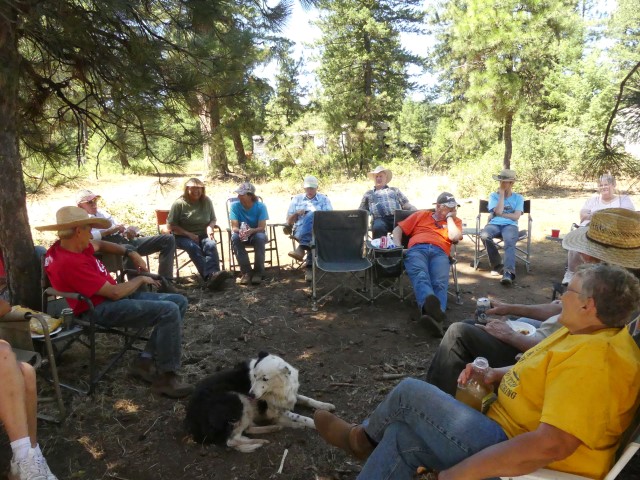 The Awards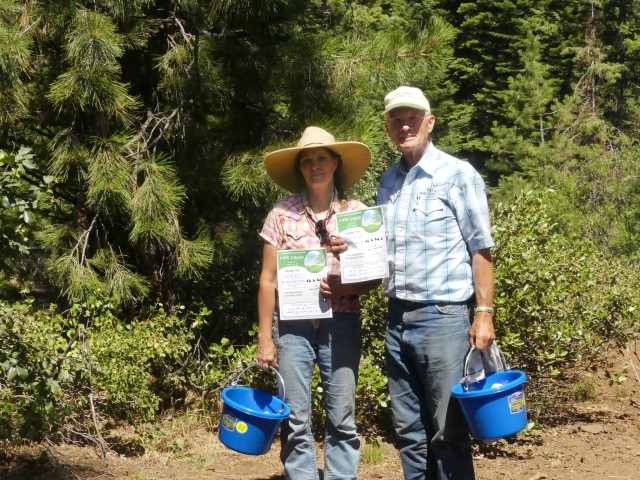 First Place: Zipper Lips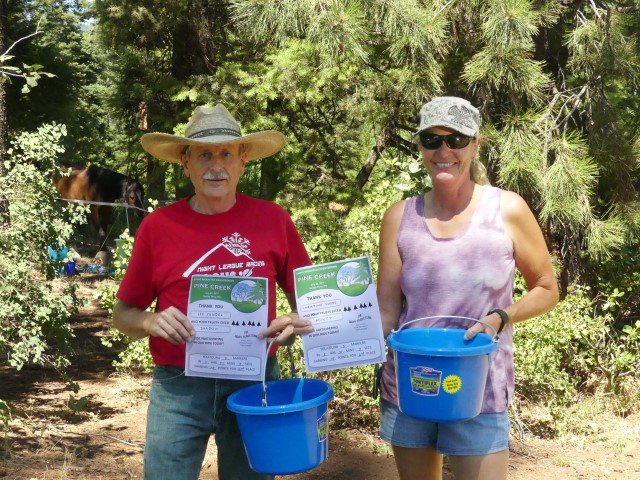 Second Place: Renegades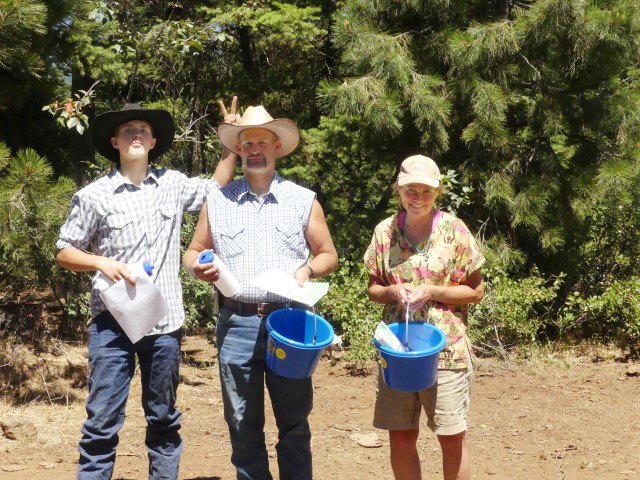 Third Place: Saddle Bums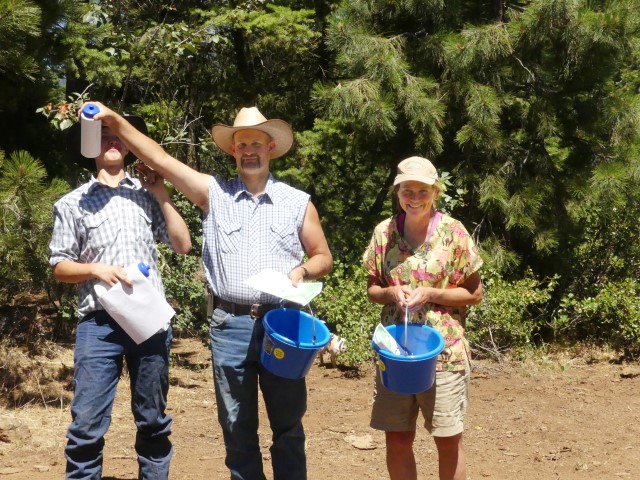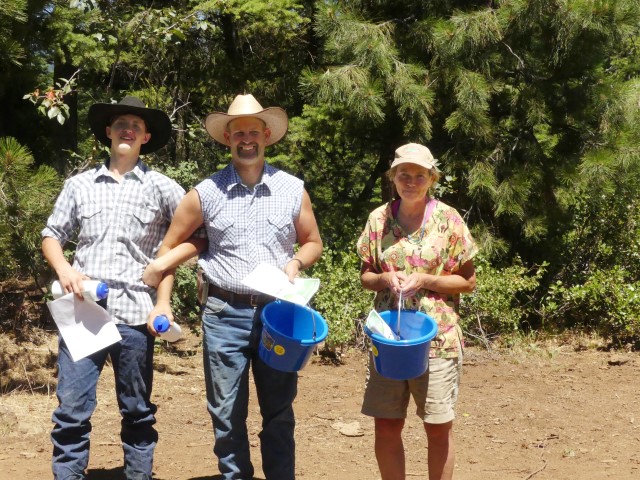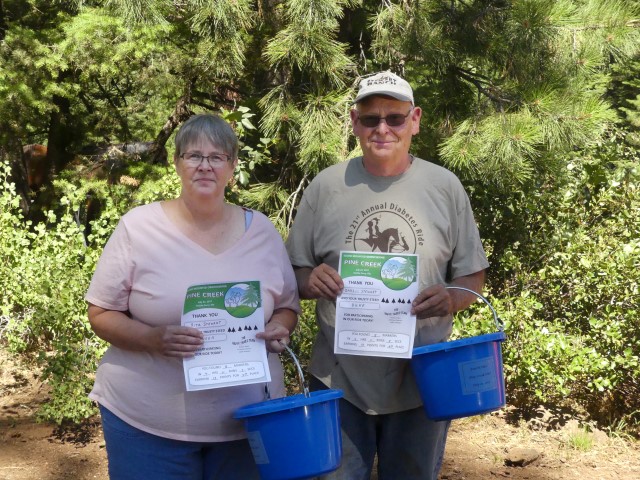 Fourth Place: Hot 2 Trot

Fifth Place: Circle 4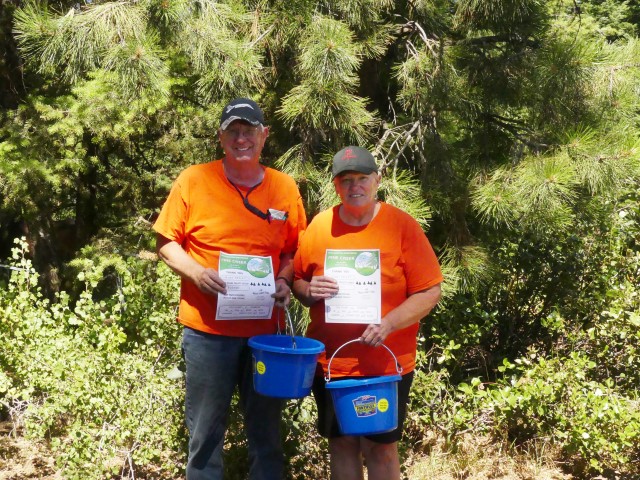 Sixth Place: Die Hards 2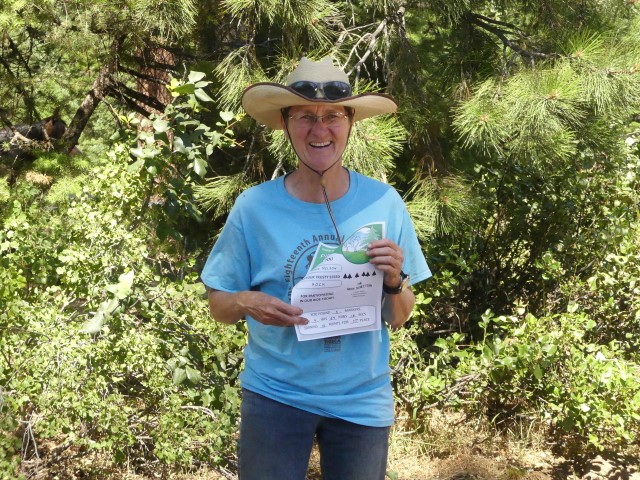 Moon & Stars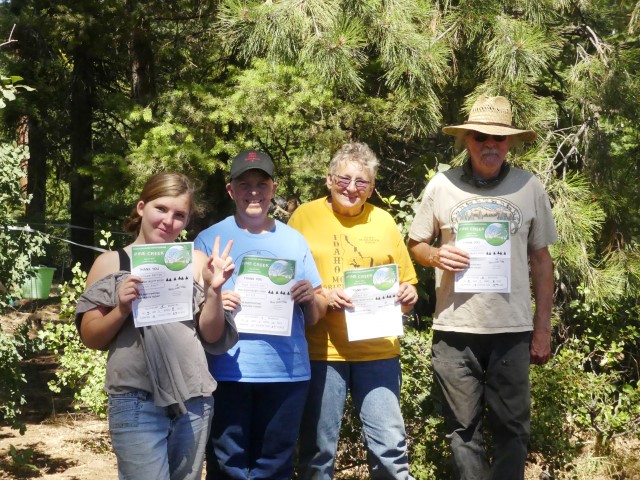 Die Hards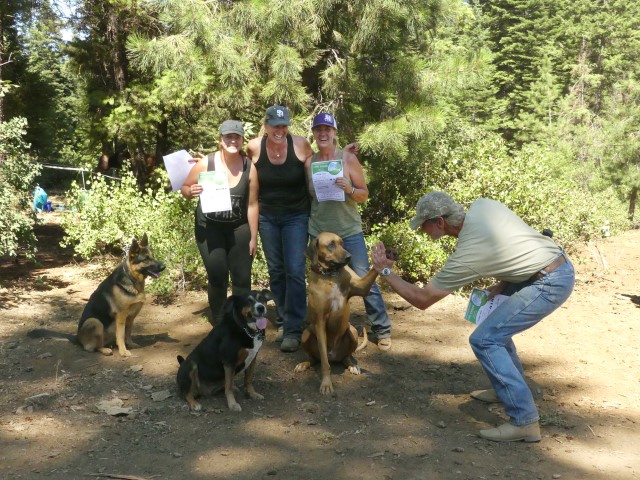 Shade Hunters
Swimming at Sage Hen Reservoir After the Ride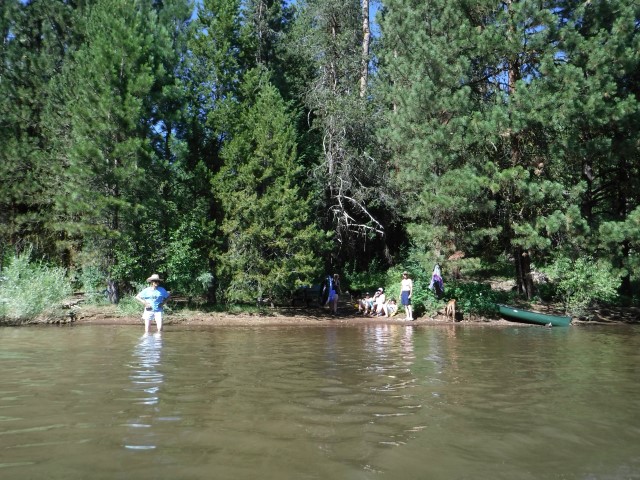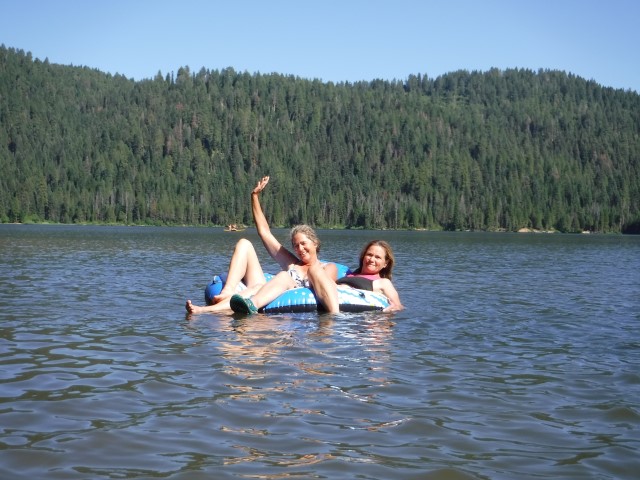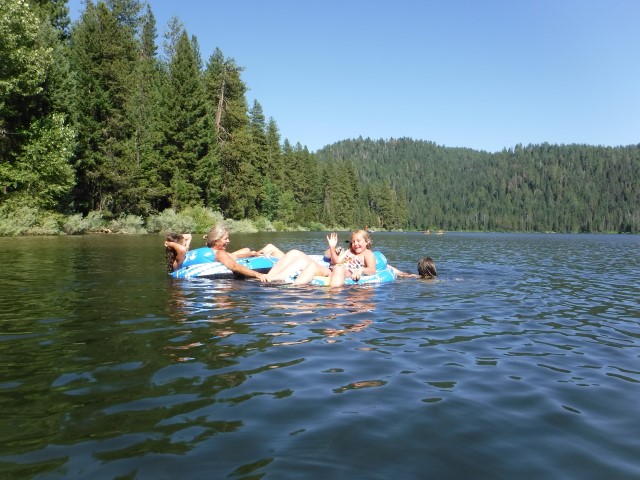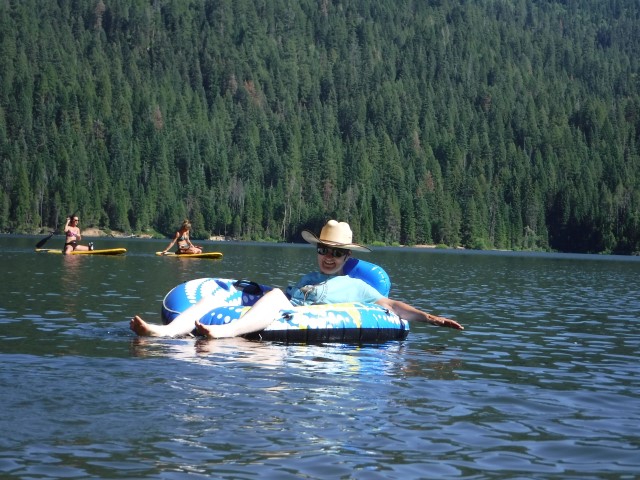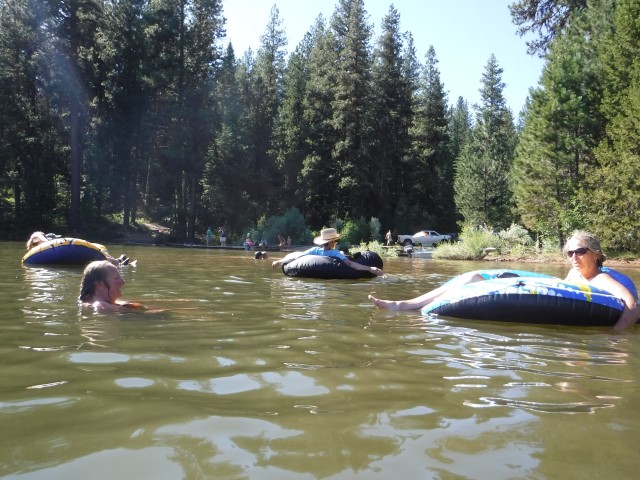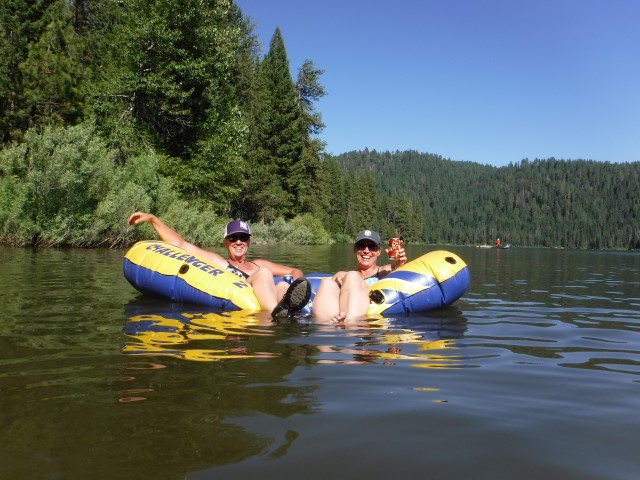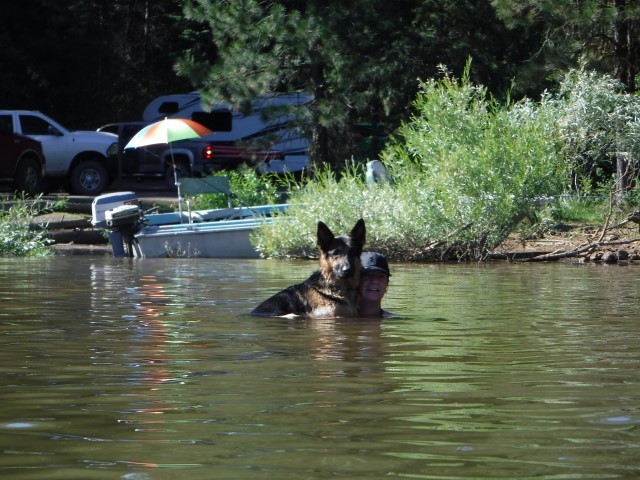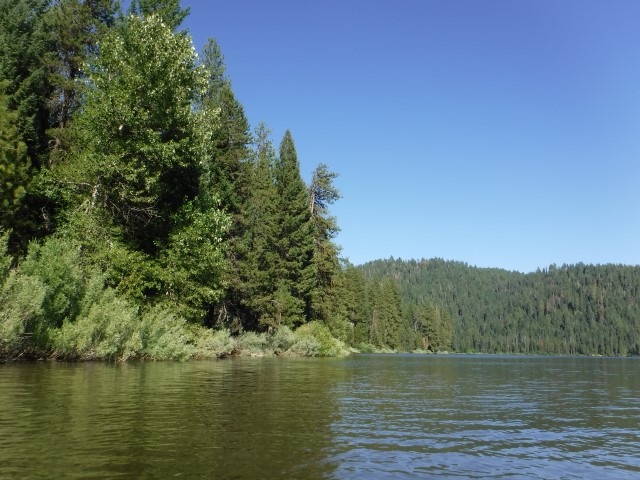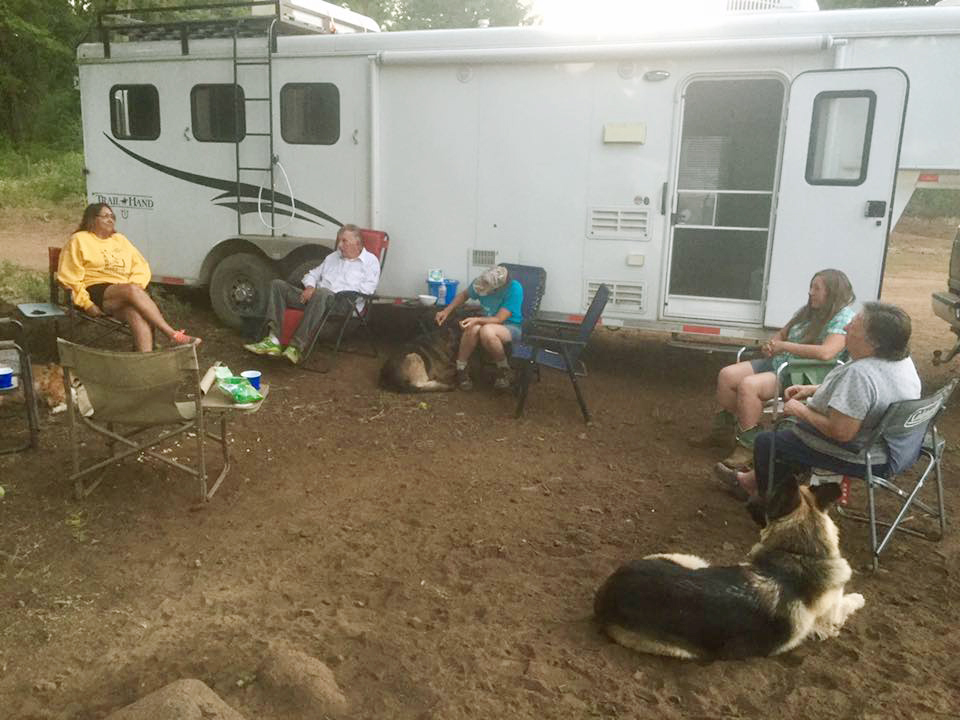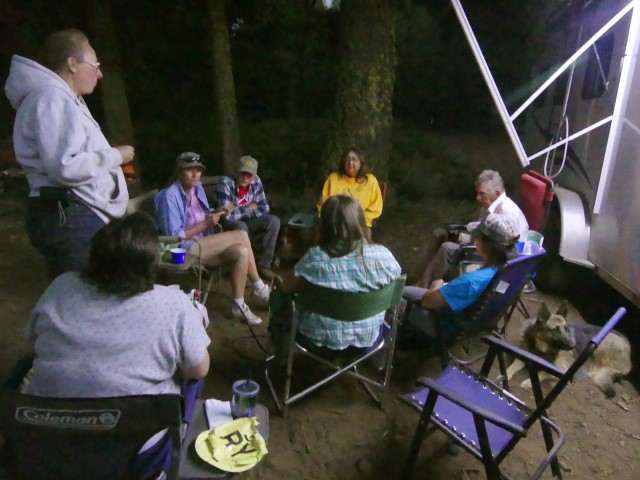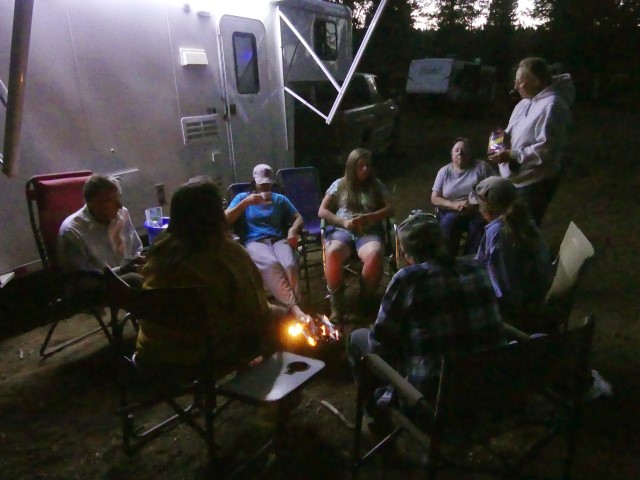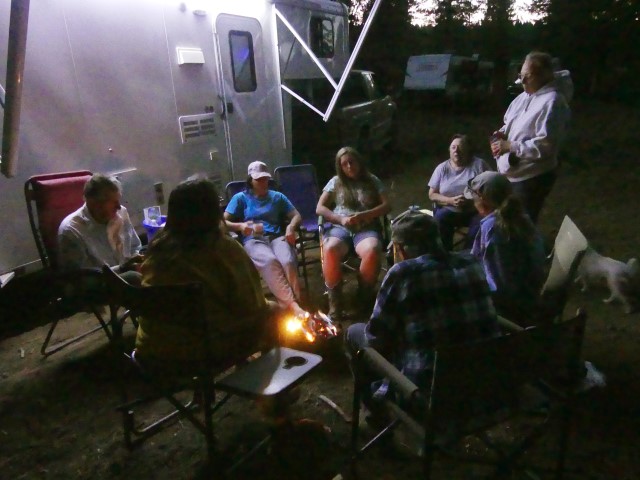 ---