---
Pine Creek Ride
Hosted by Happy Trails
Evelyn, Robin, Pat, Caitlin, and Megan
Beautiful scenery, a lost horse, and swimming after the ride!
Friday Night
Almost everyone came and camped with us Friday night.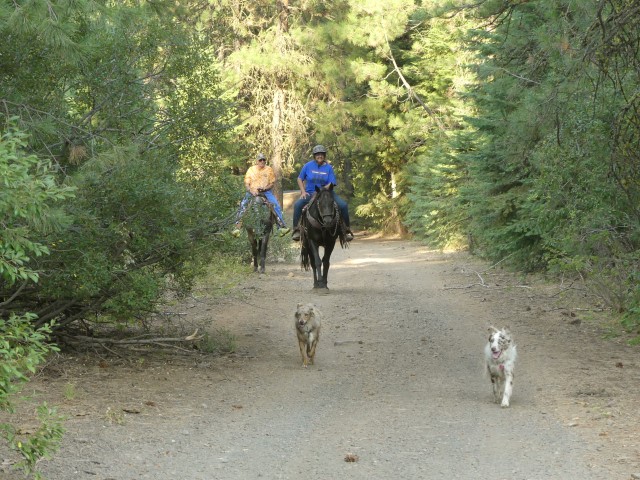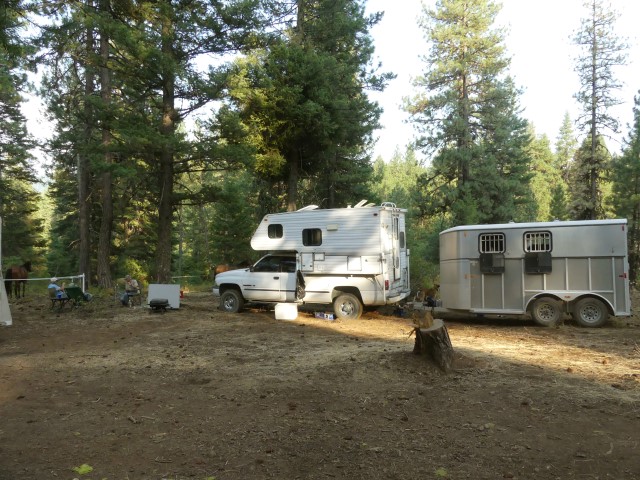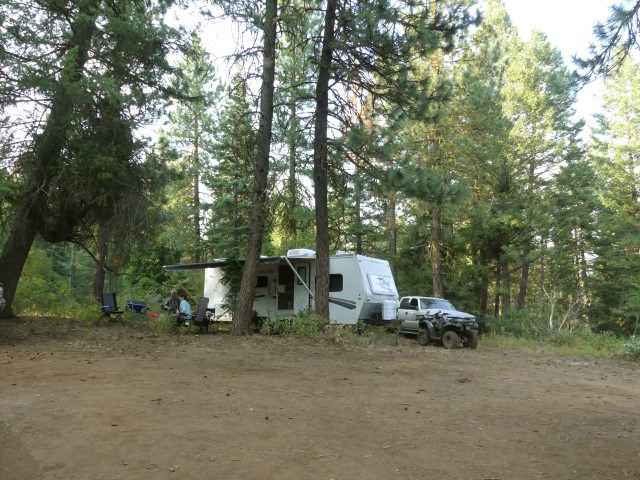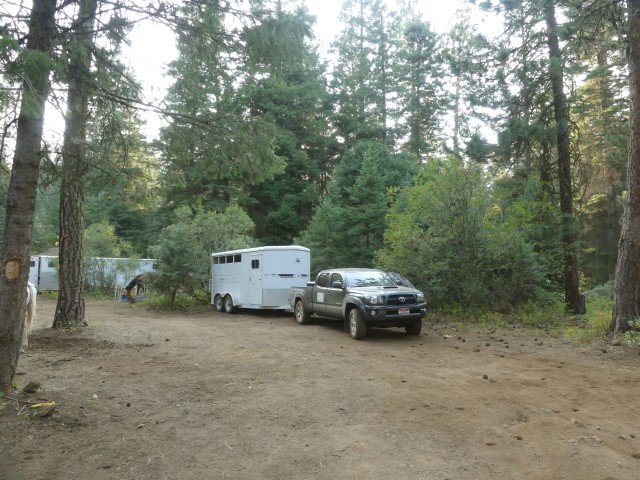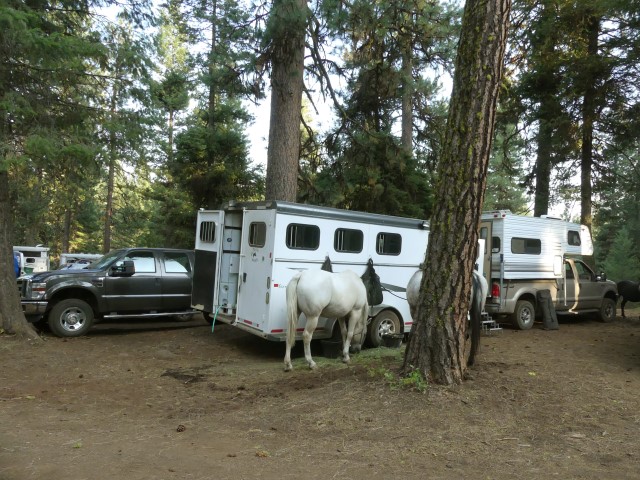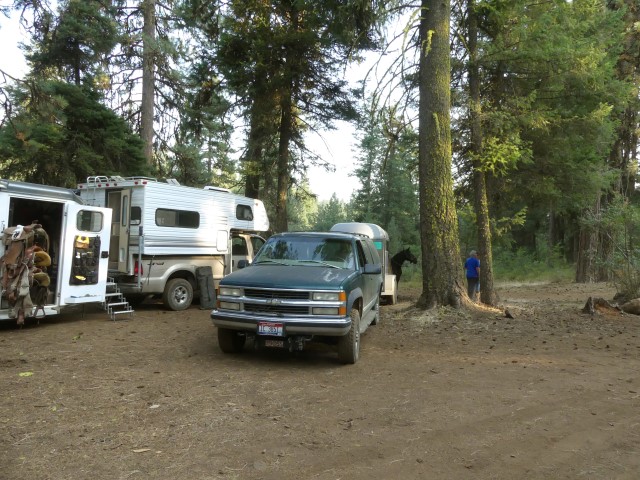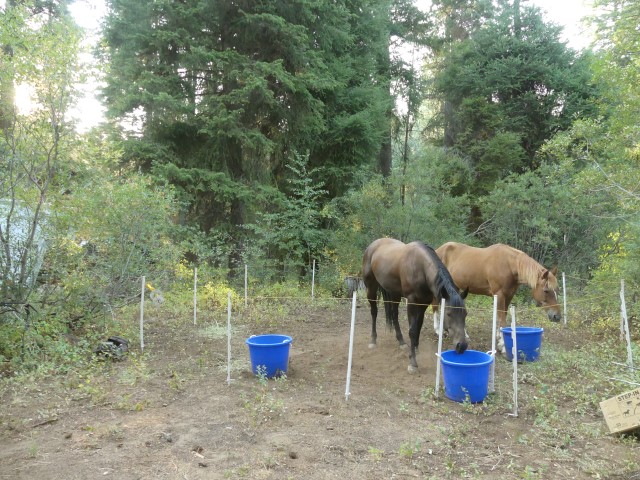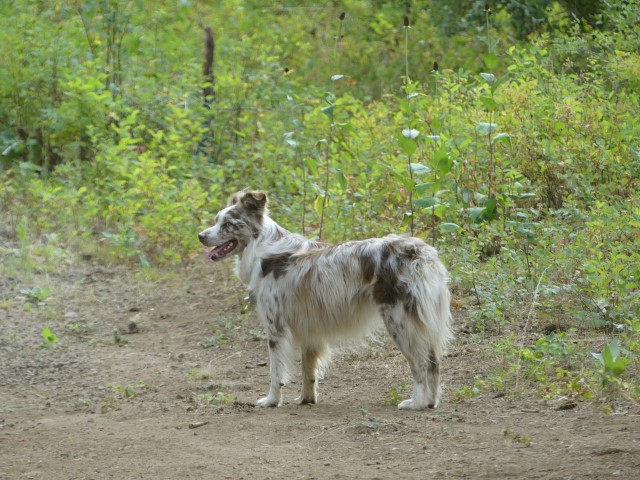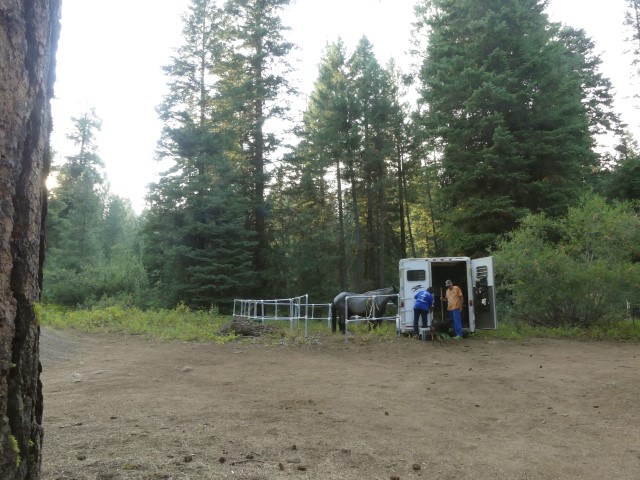 Saturday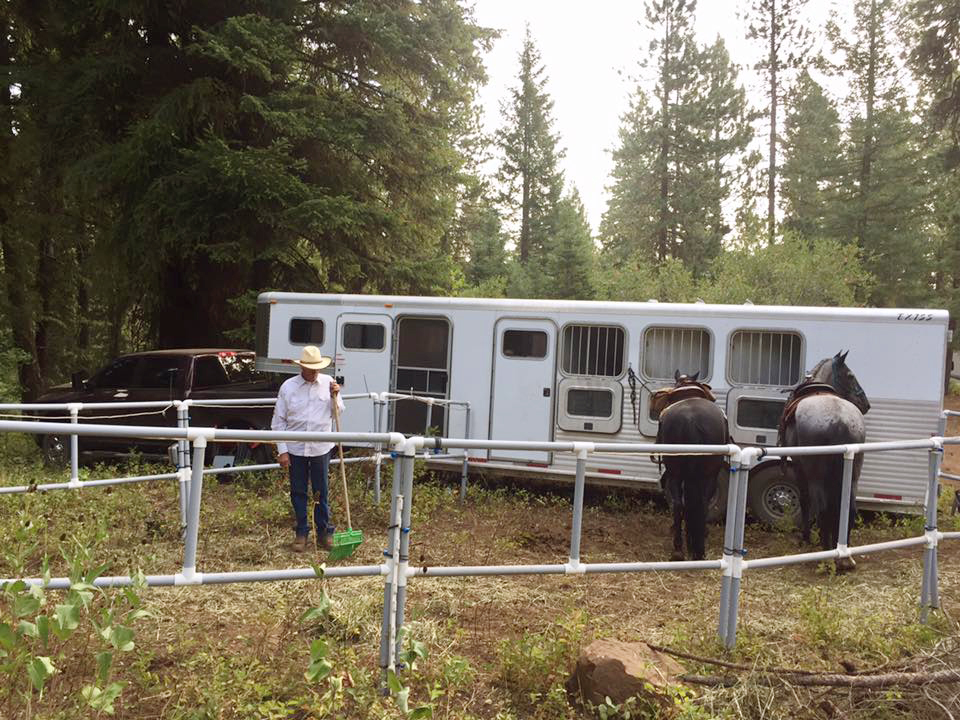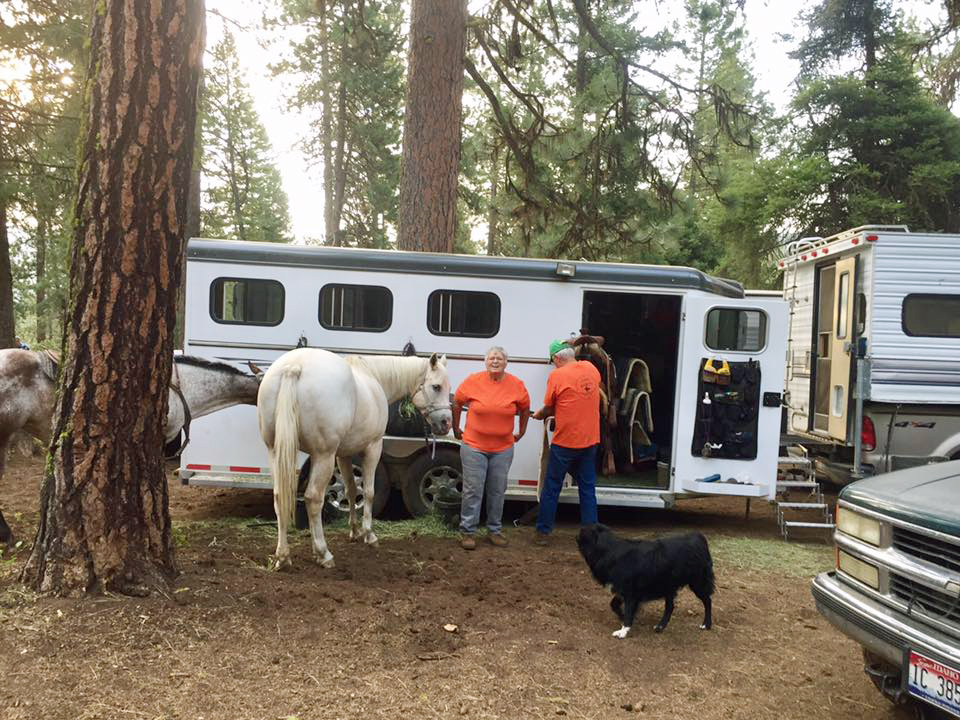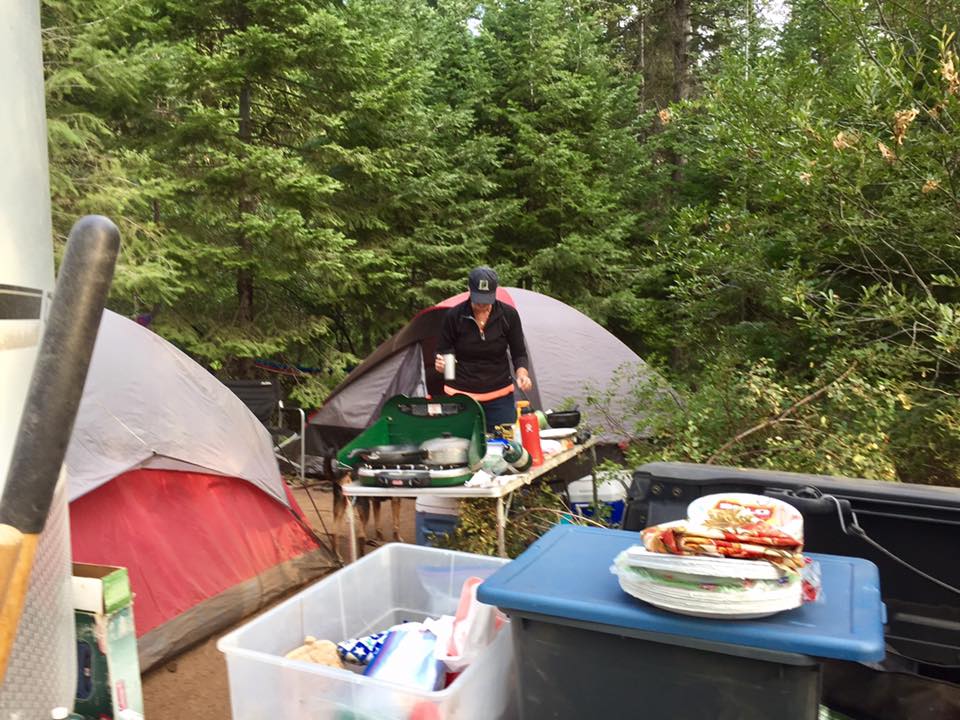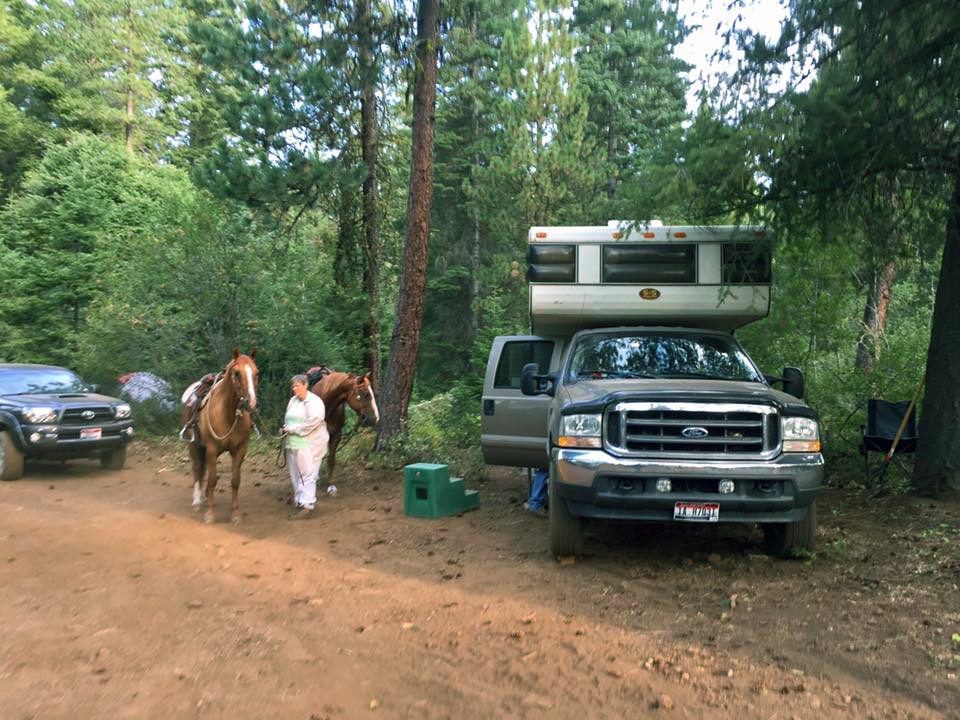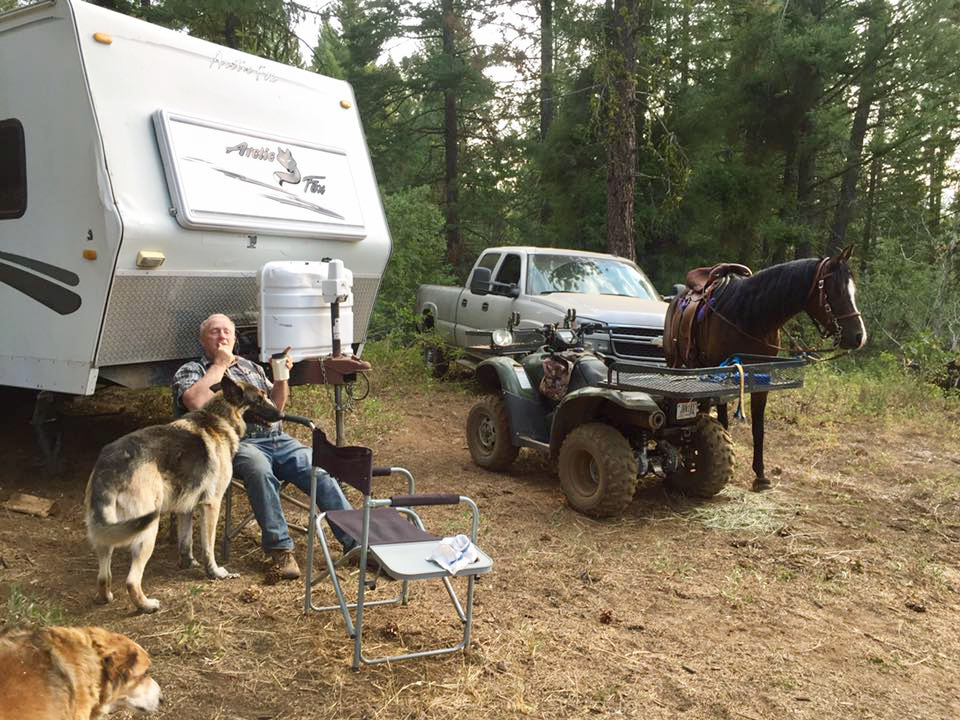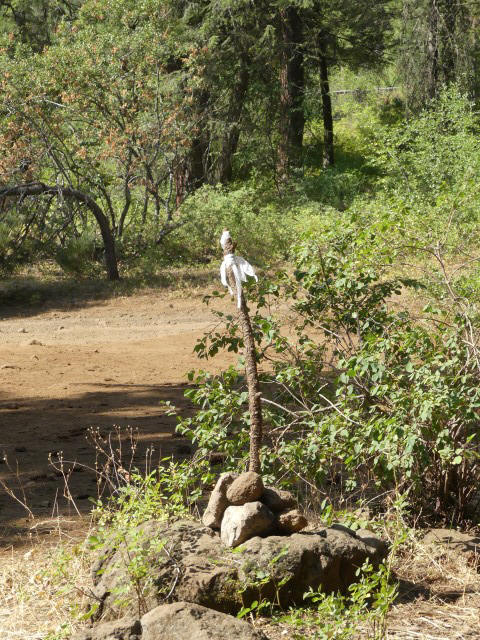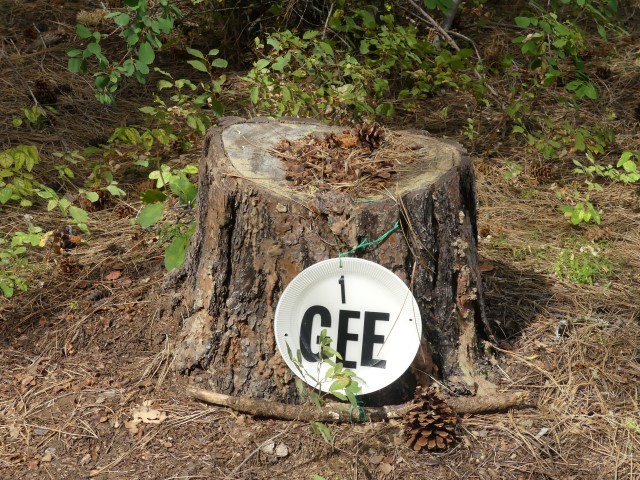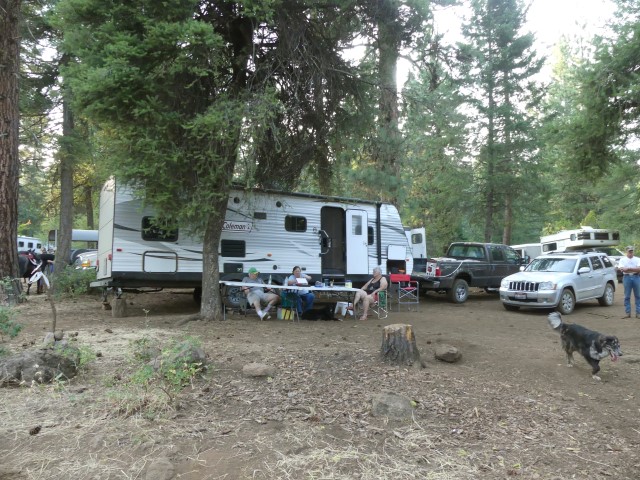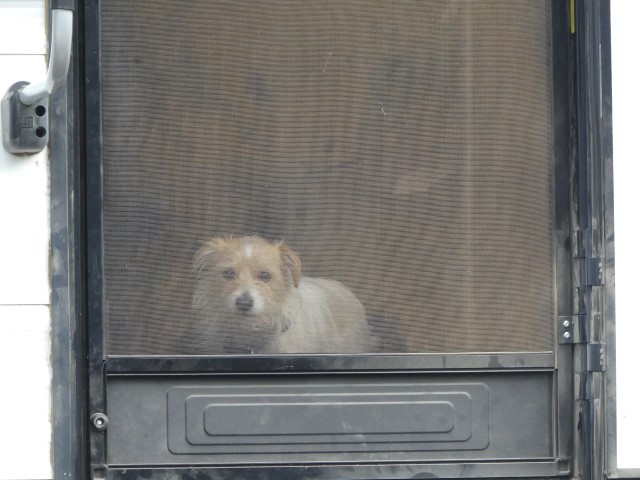 Poor Daisy!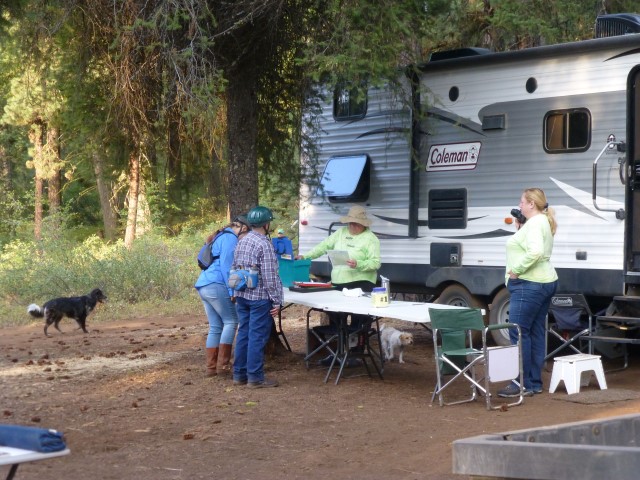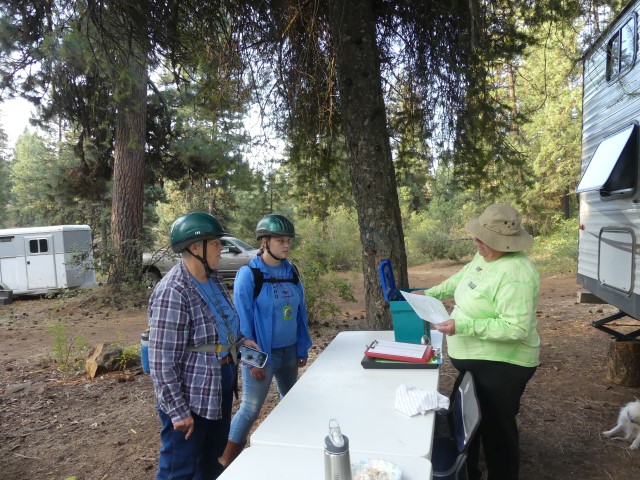 Die Hards: Sue & Buzz, Trinity & Ink Spot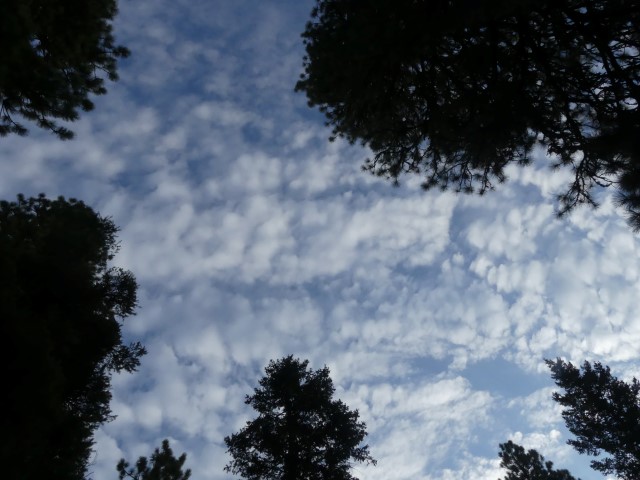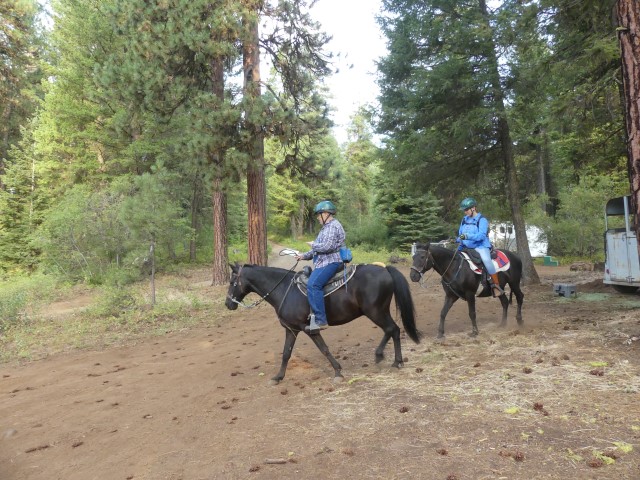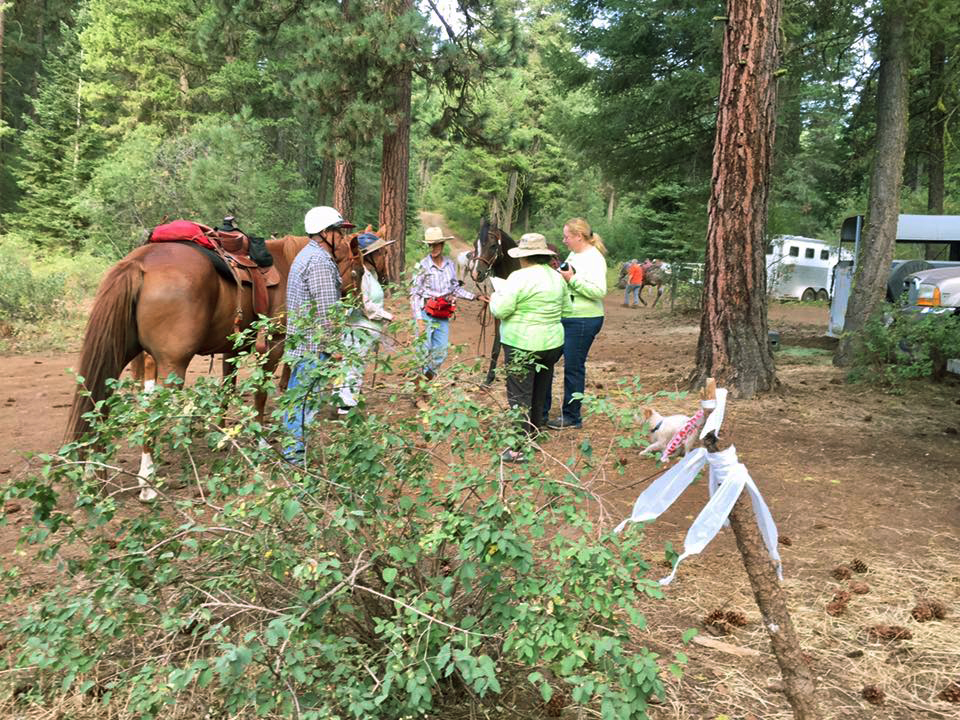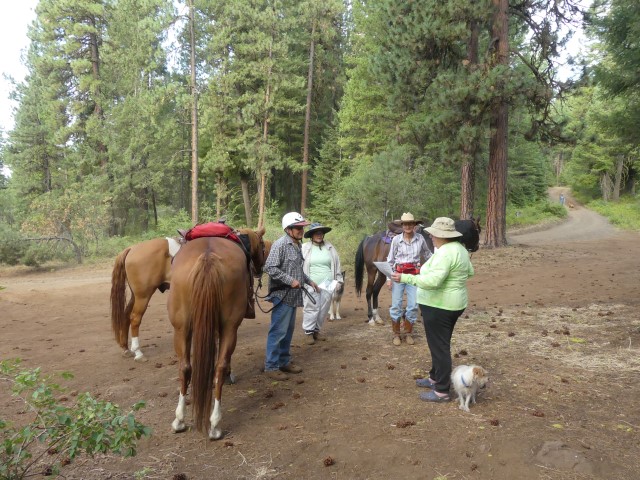 Hot 2 Trot: Darrell & Duke, Rita & Ranger, Kathryn & Rock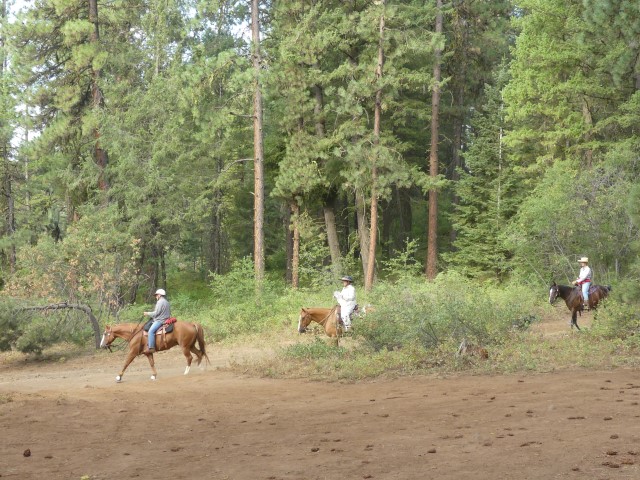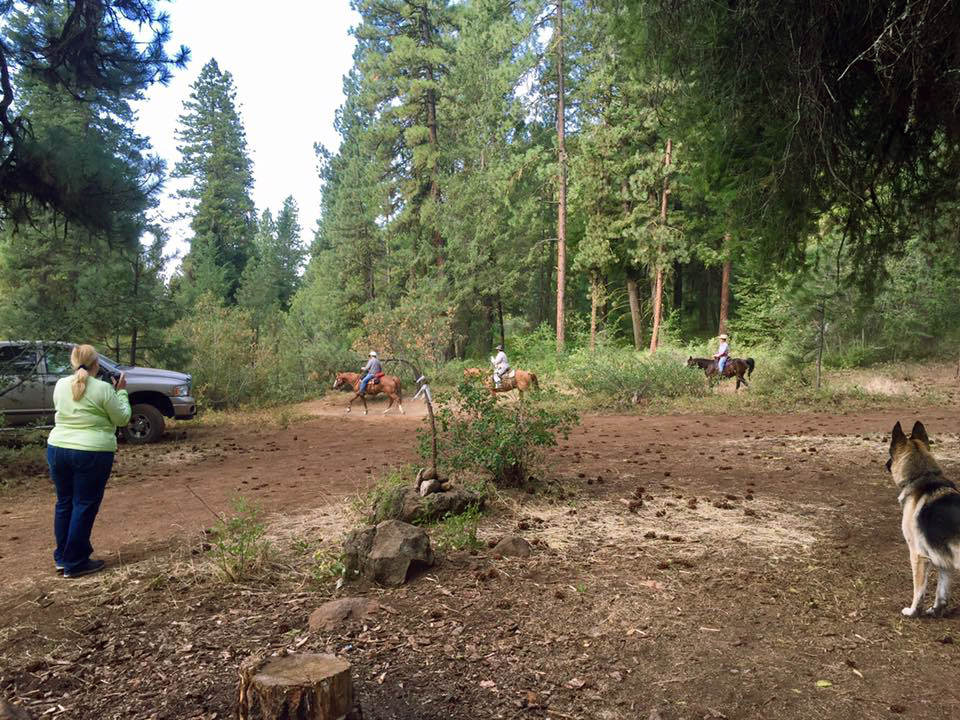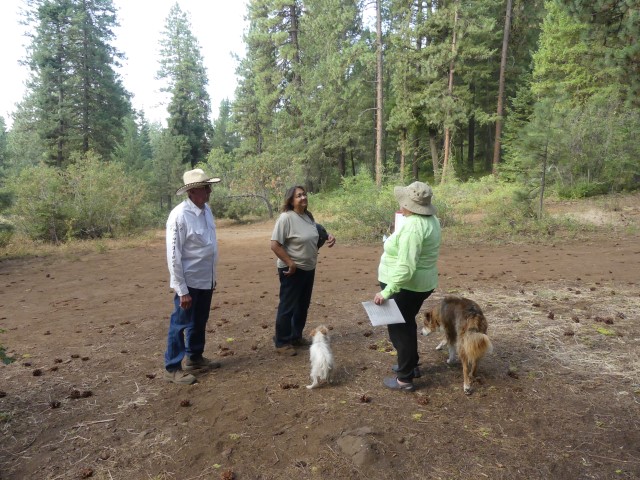 Circle 4: Bob & Shooter, Joanie & Honor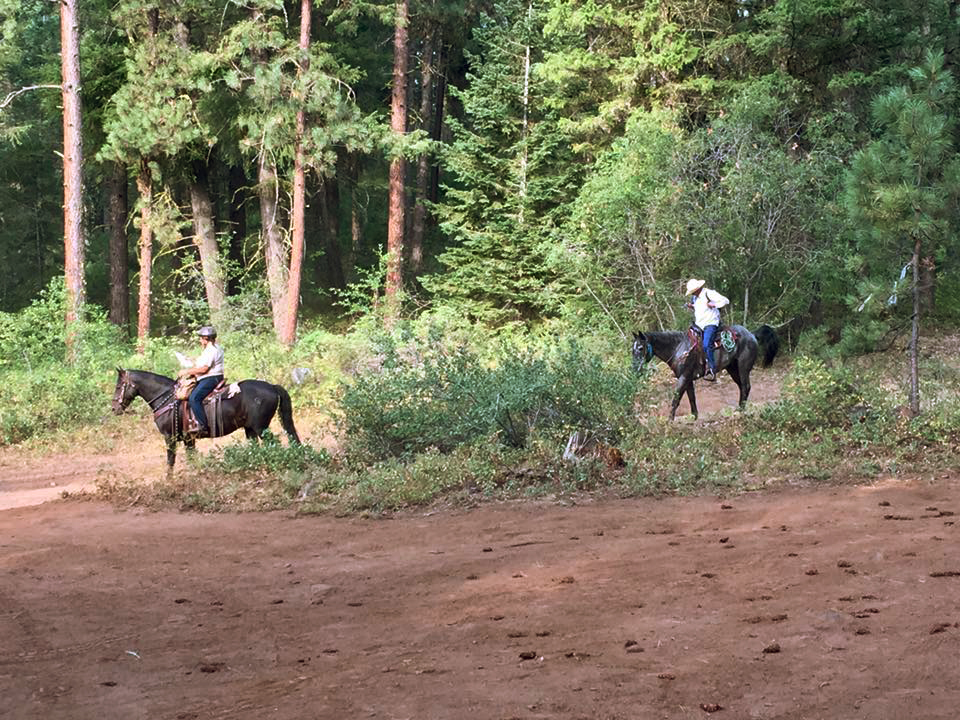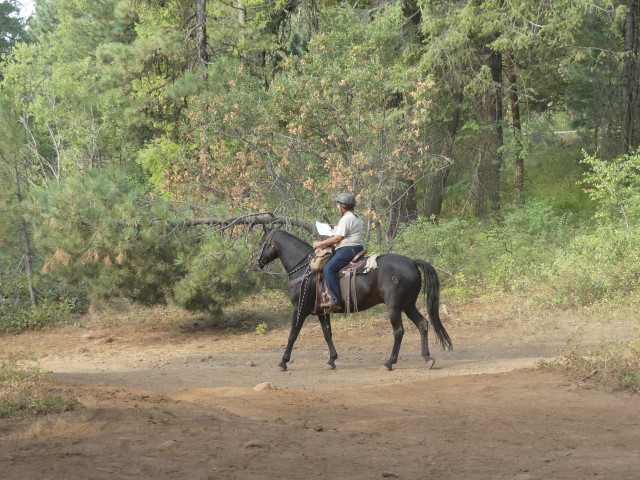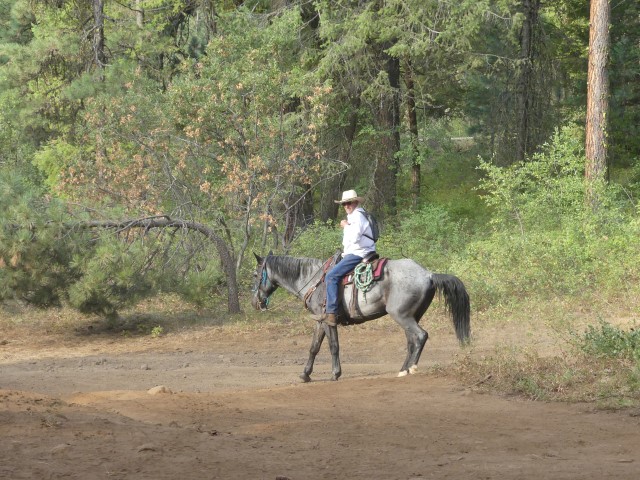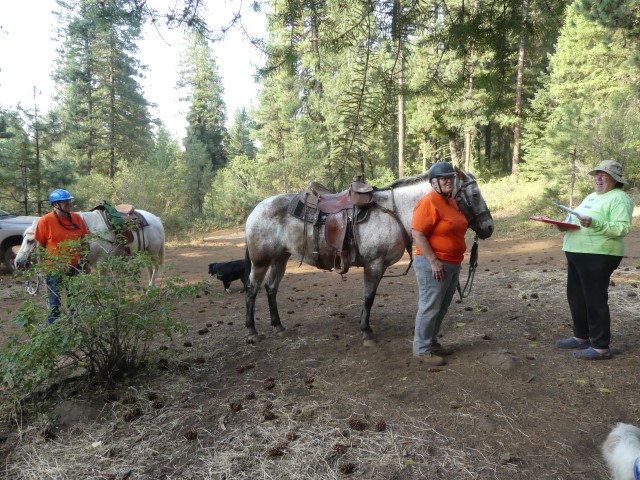 Die Hards 2: Mike & Blondie, Candy & Sassy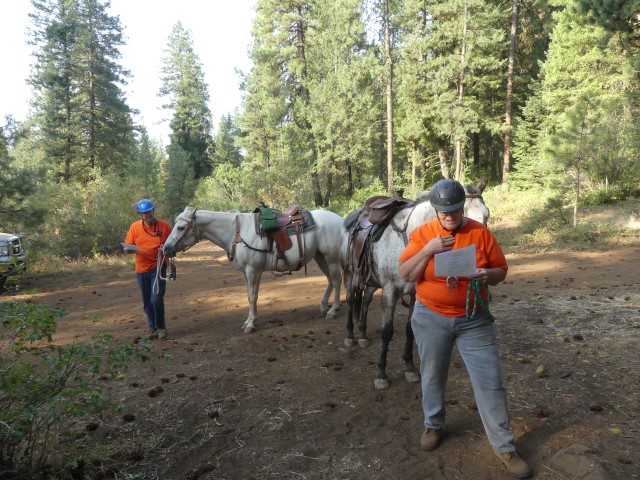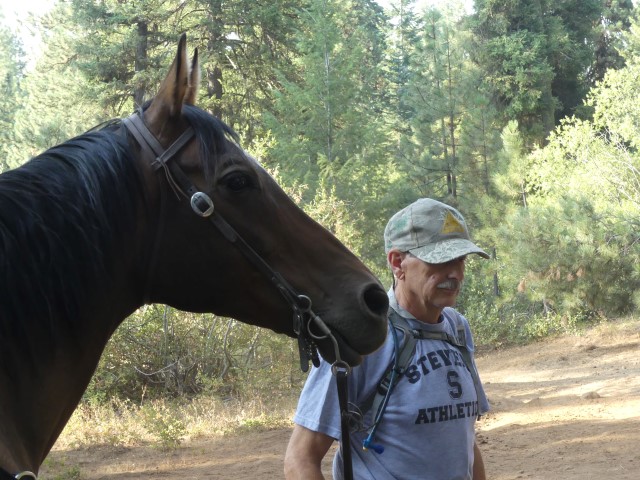 Renegades: Lee and Shadow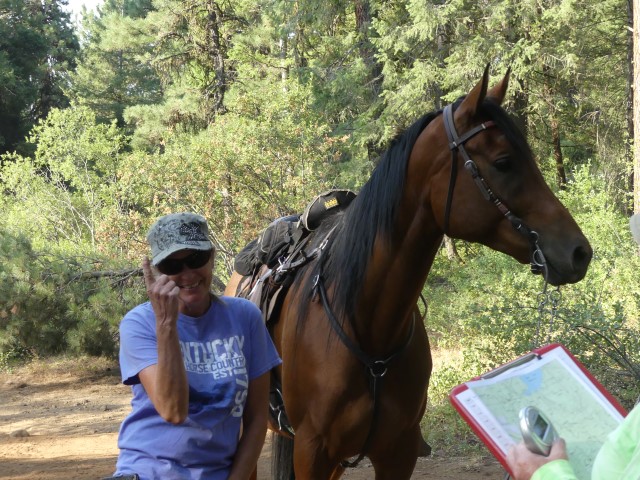 and Christine & Monty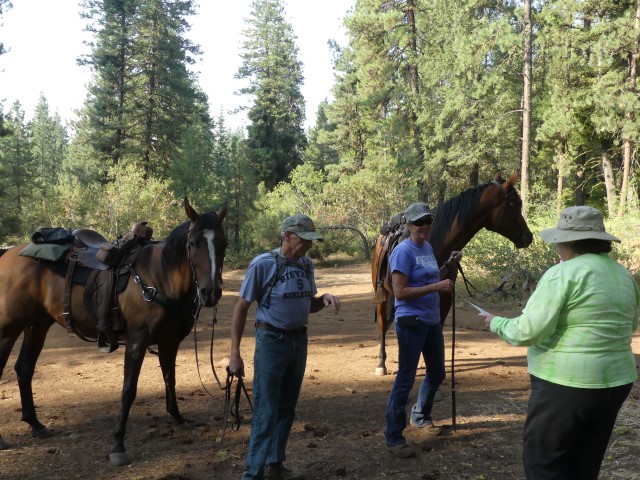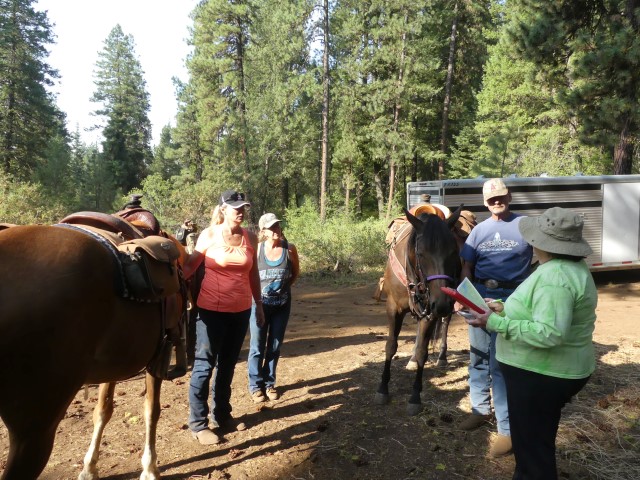 Shade Hunters: Laurajean & Ella, Ellen & Splash, Shane & Hook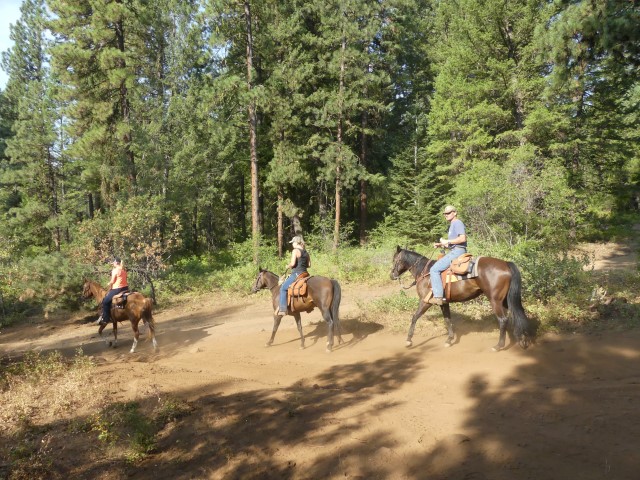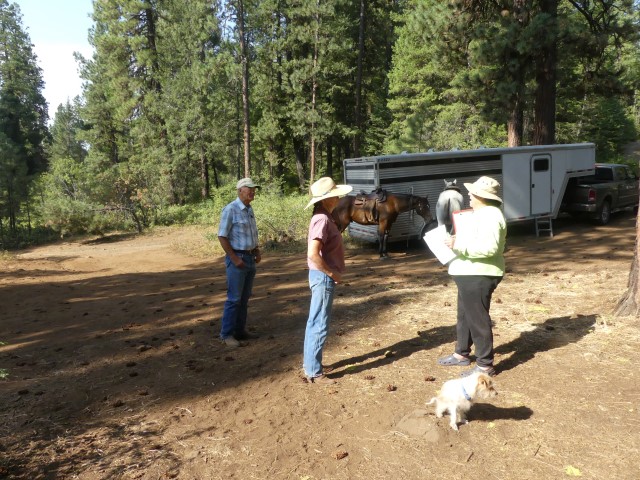 Zipper Lips: Barry & Ace, Jayme & Bounder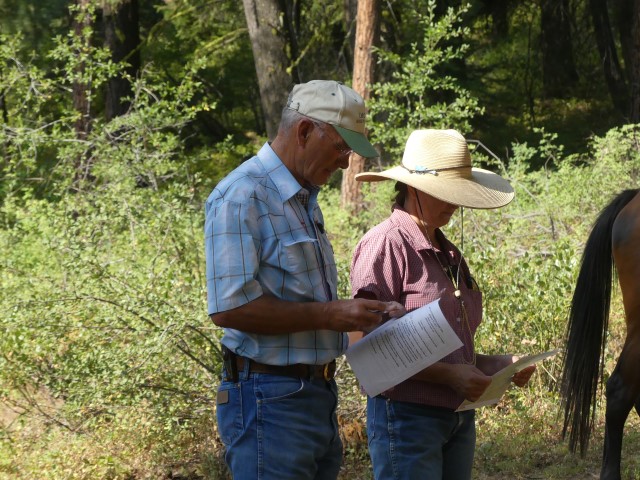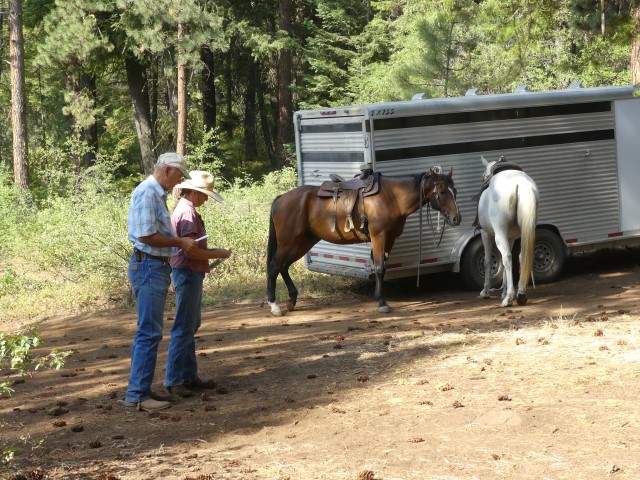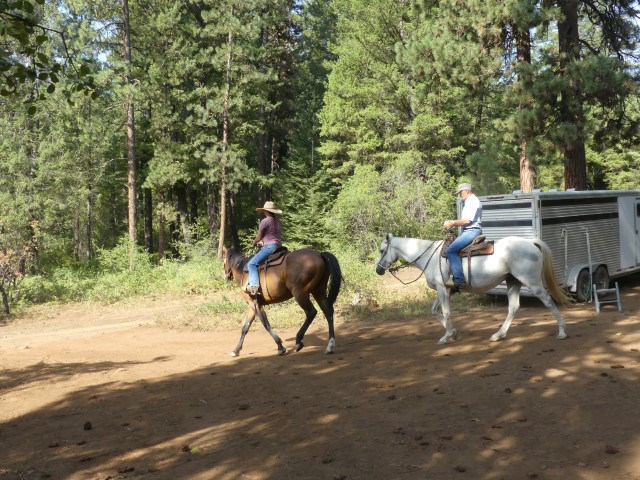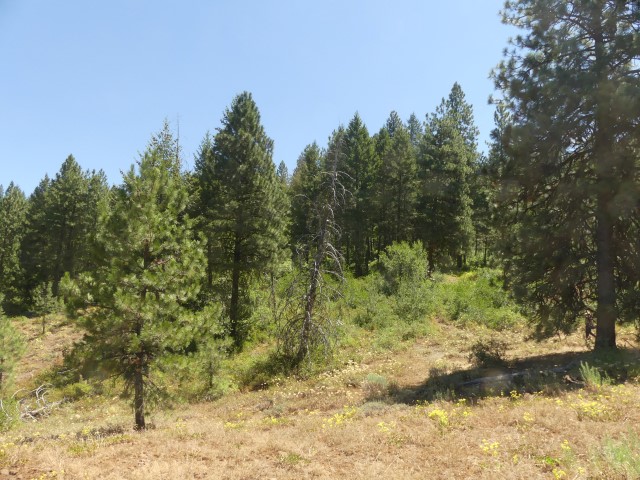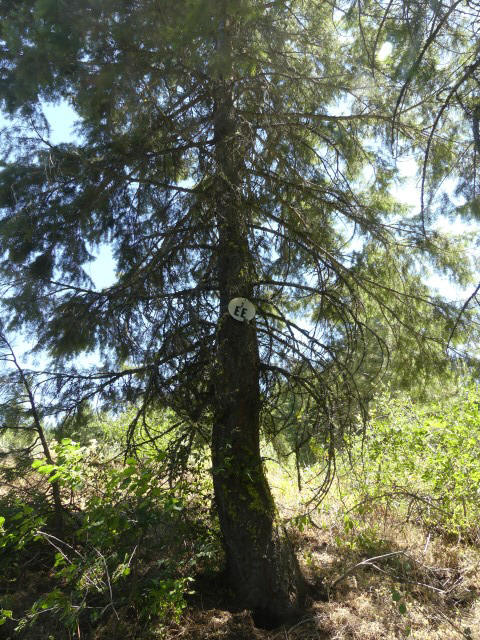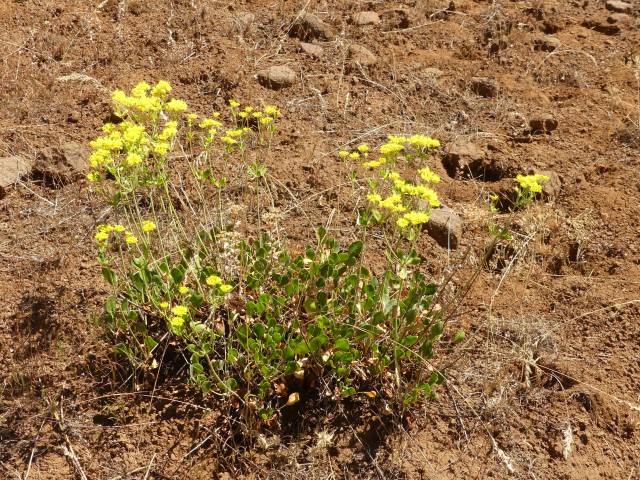 Sulfur Buckwheat (Eriogonum umbellatum)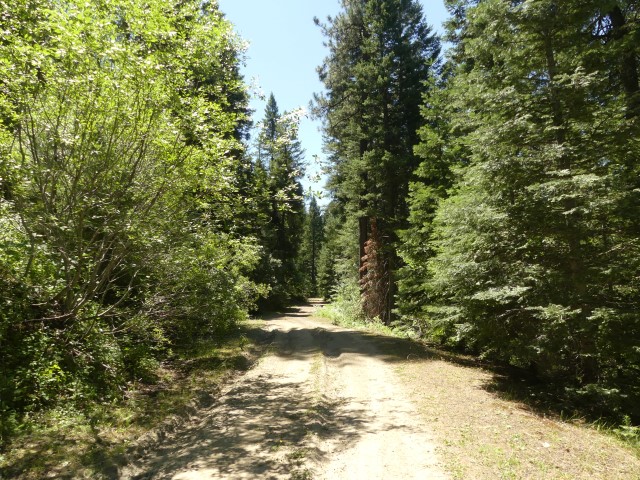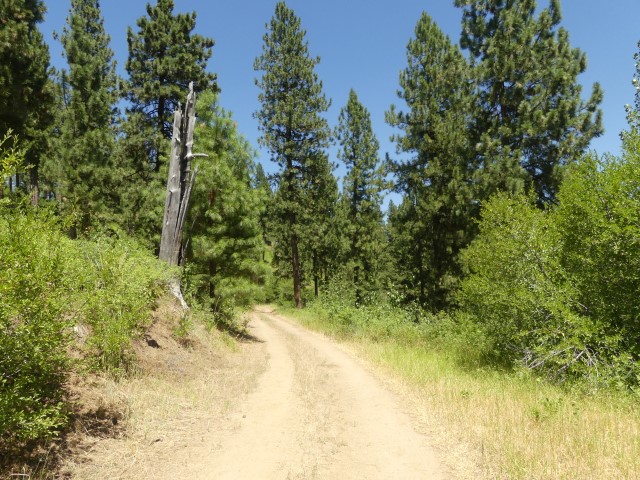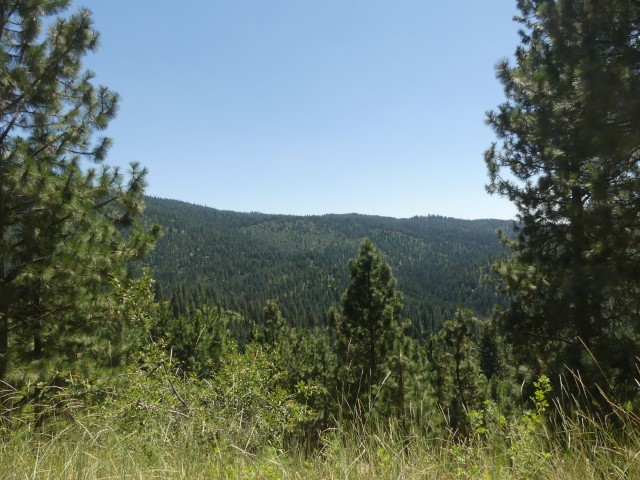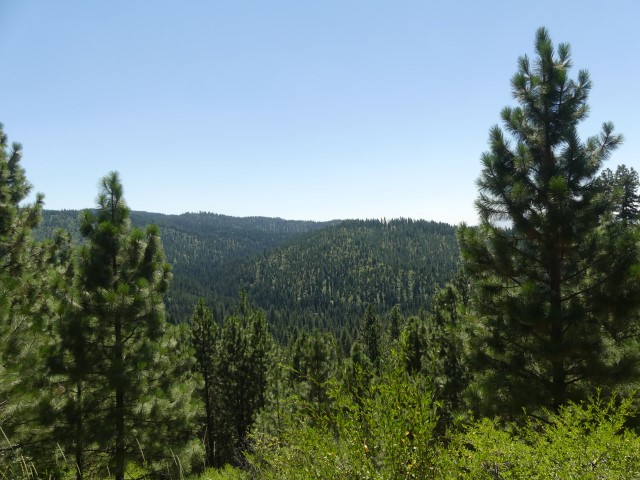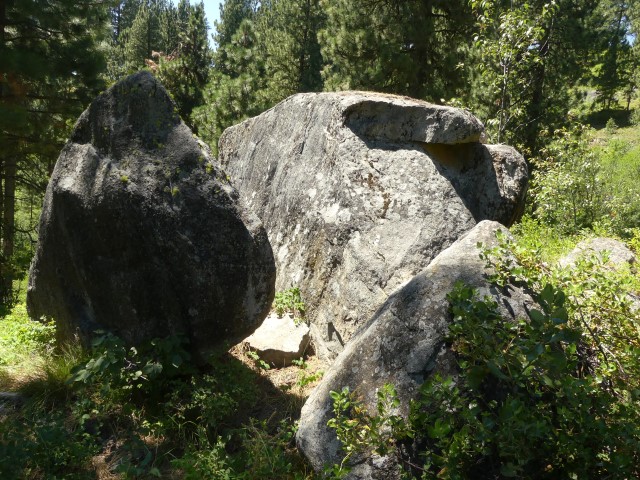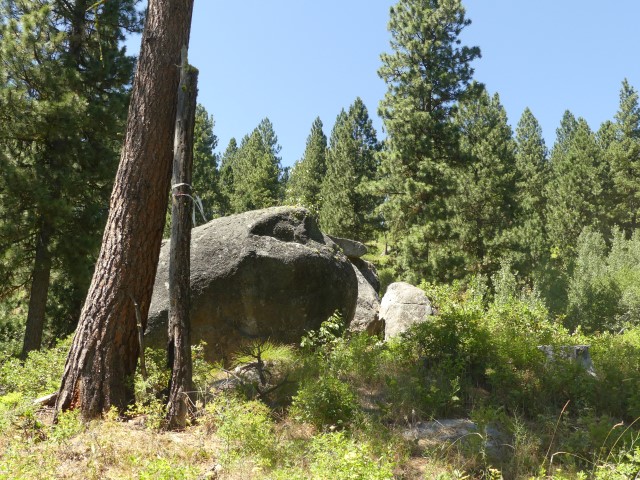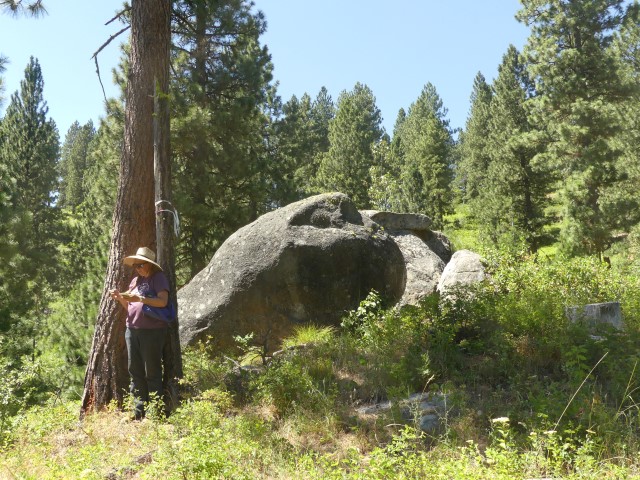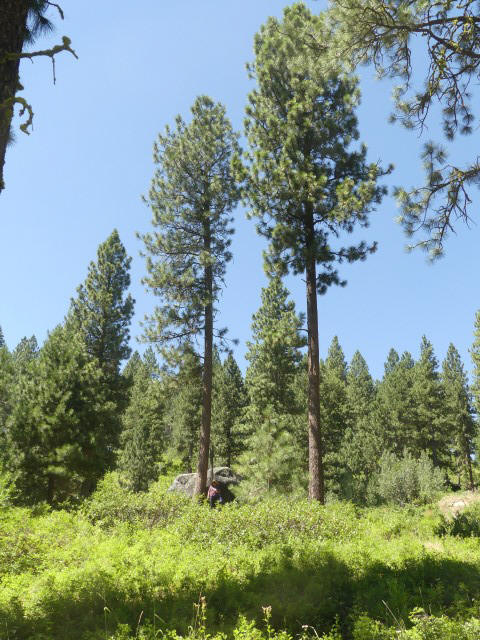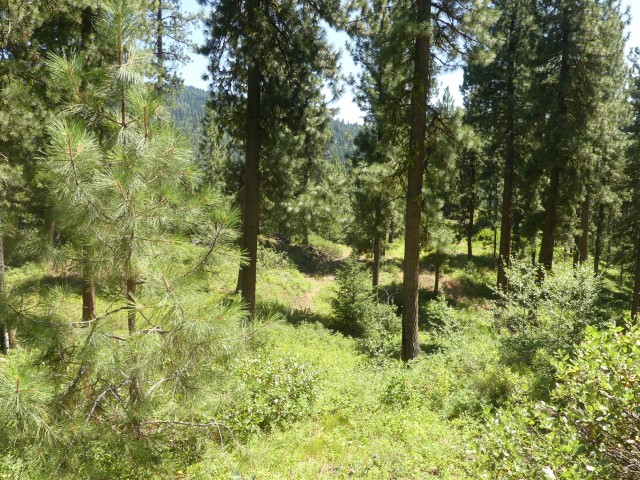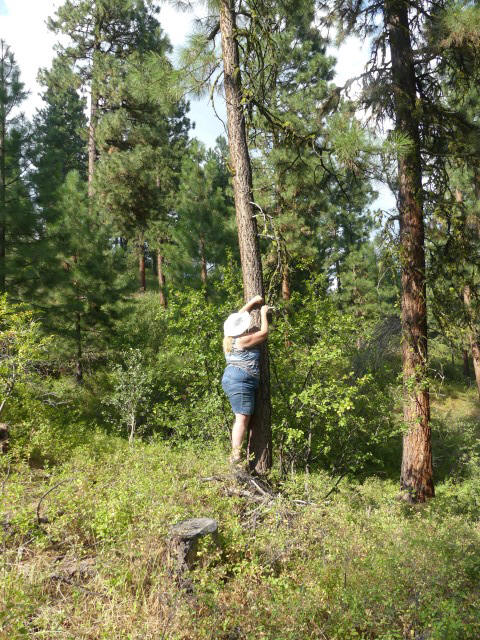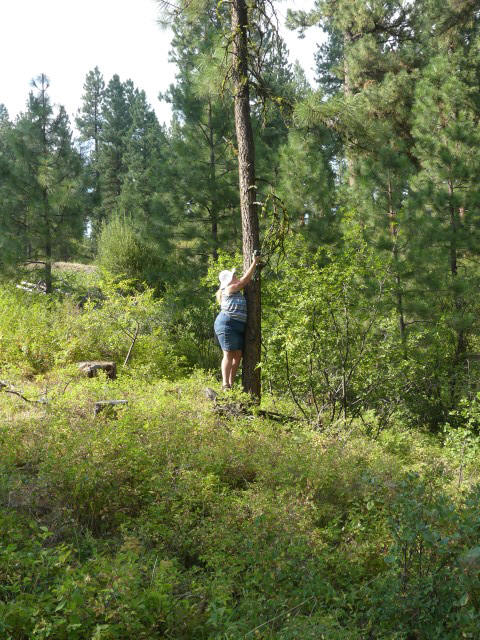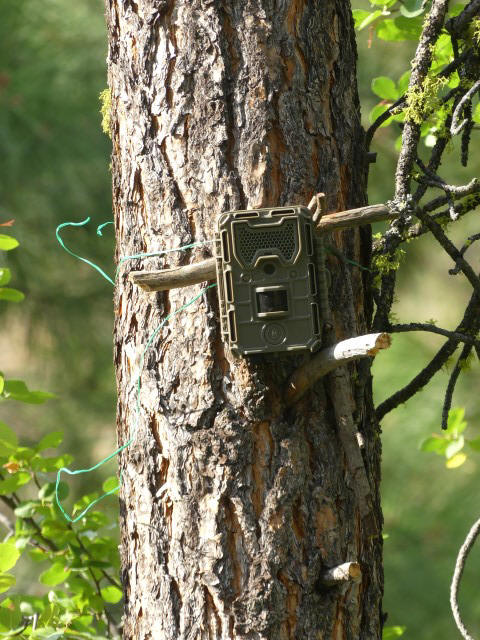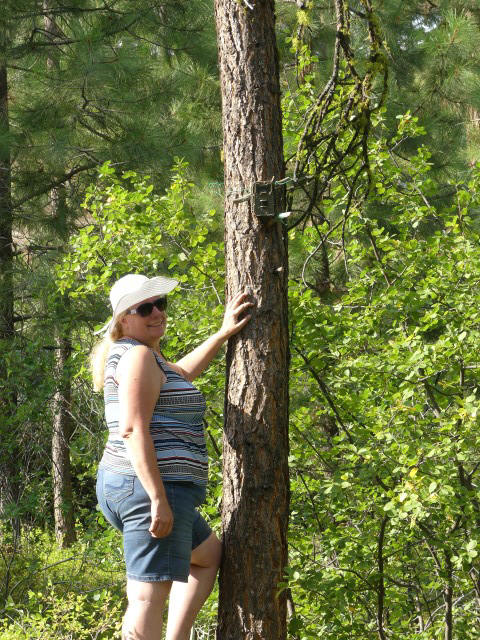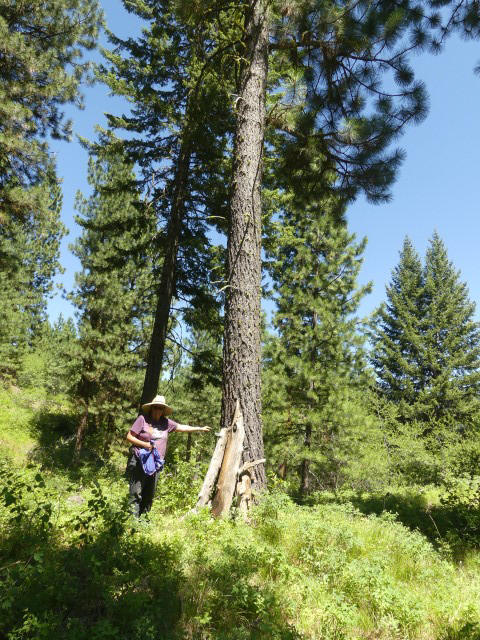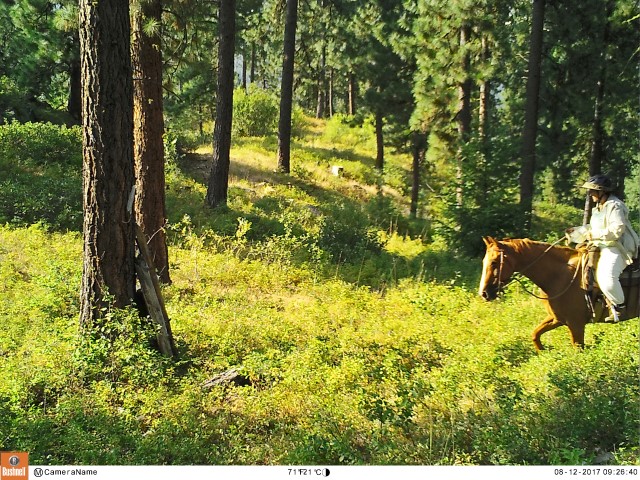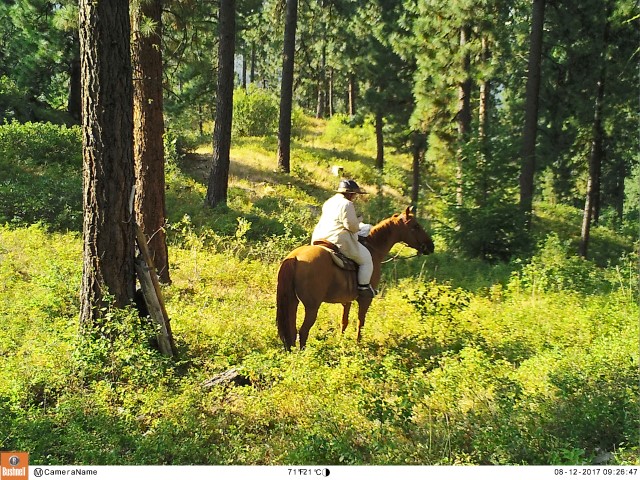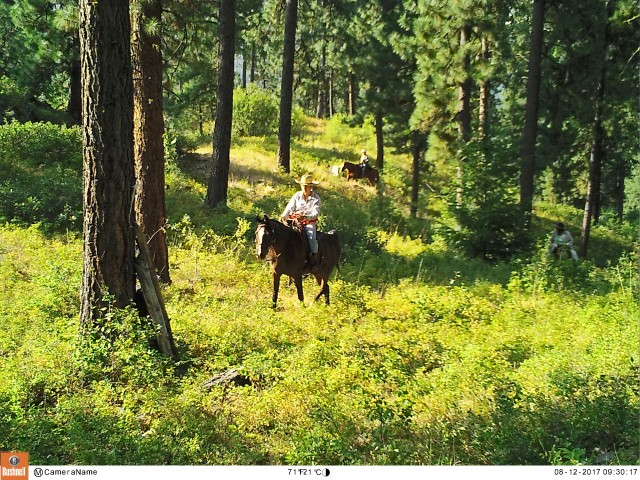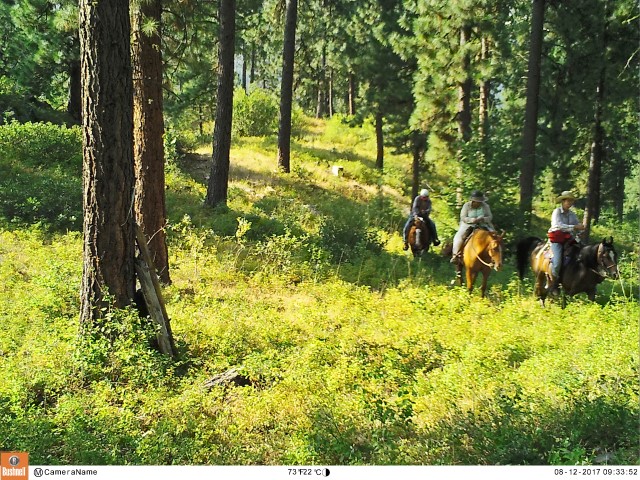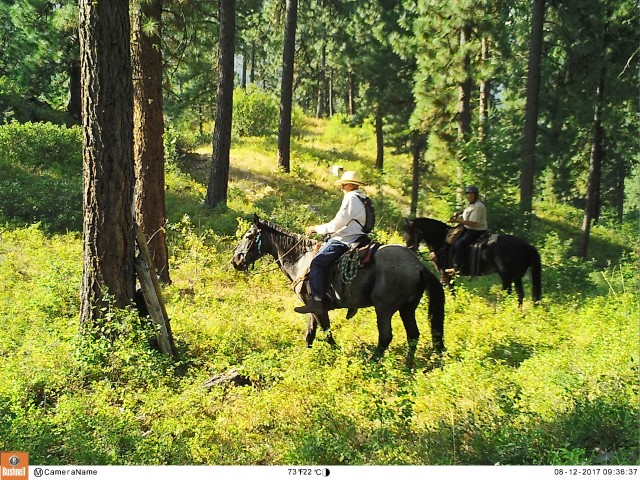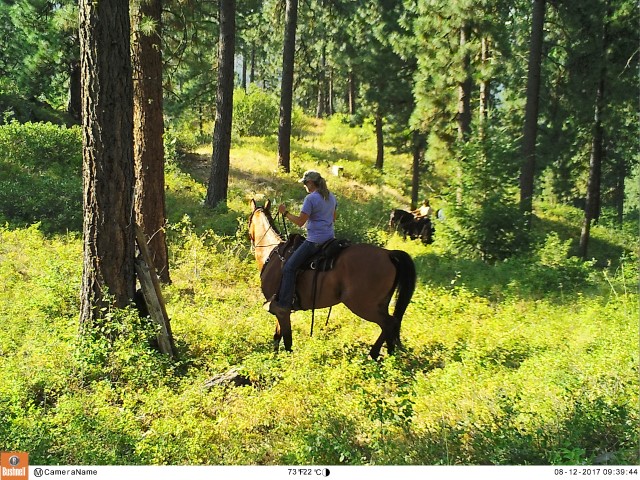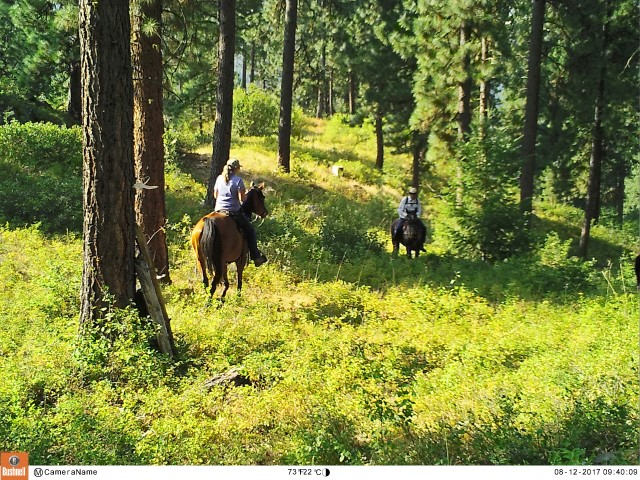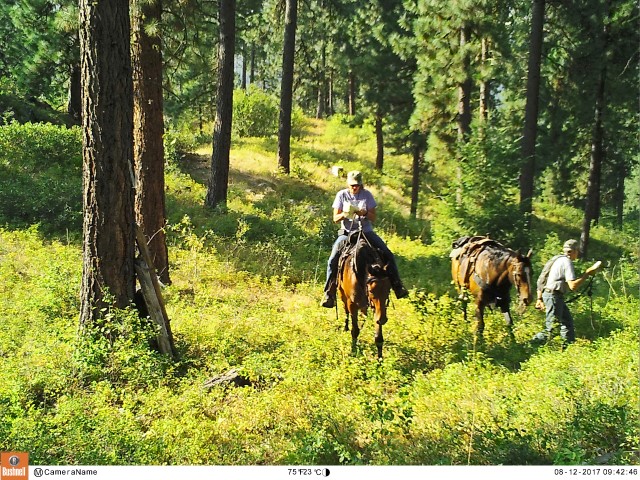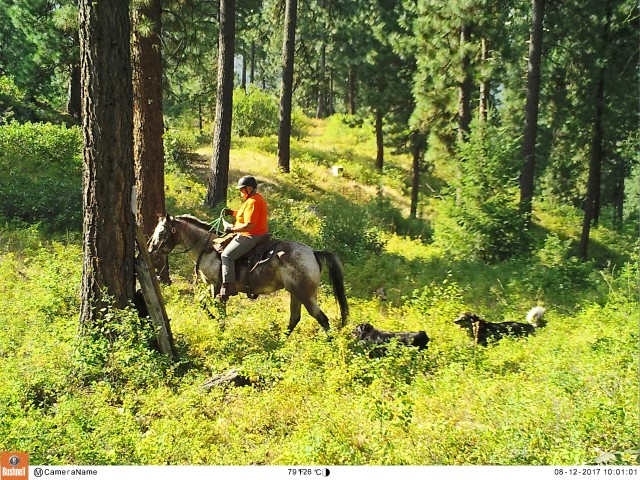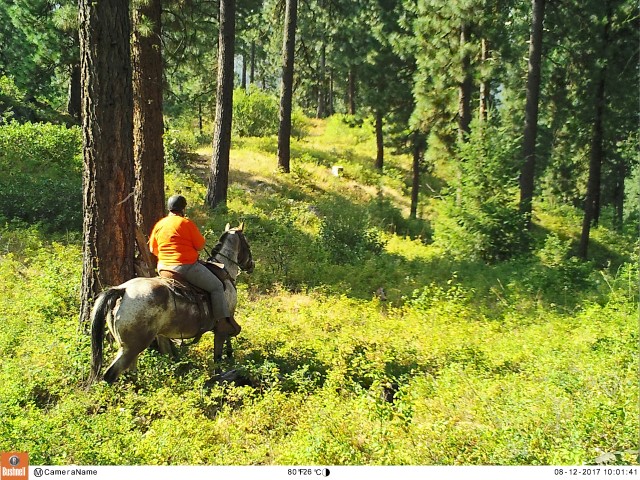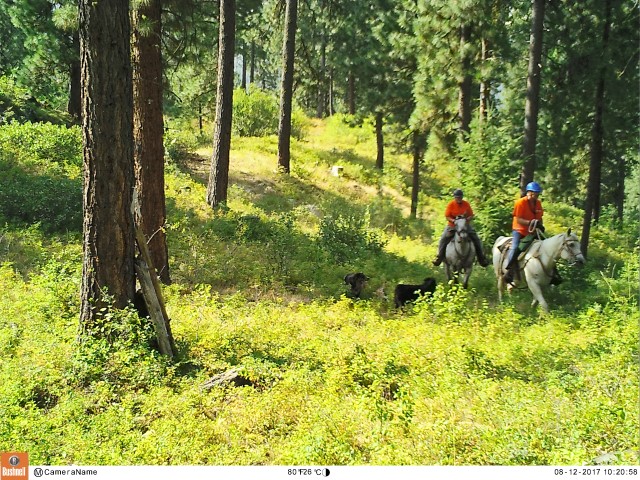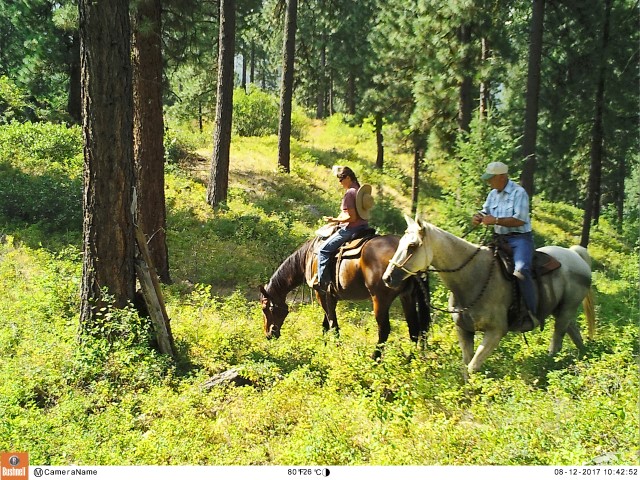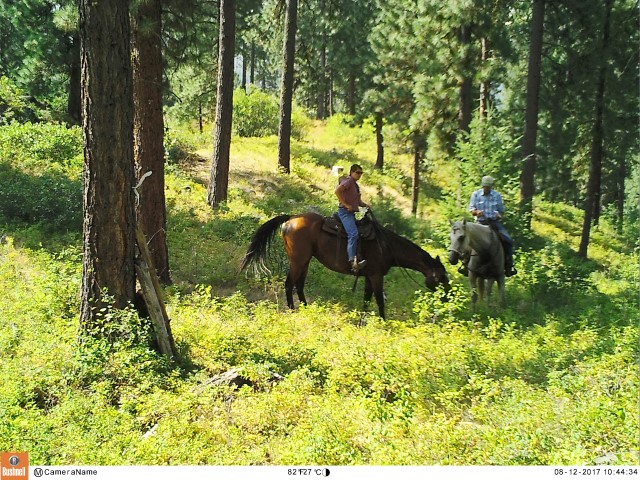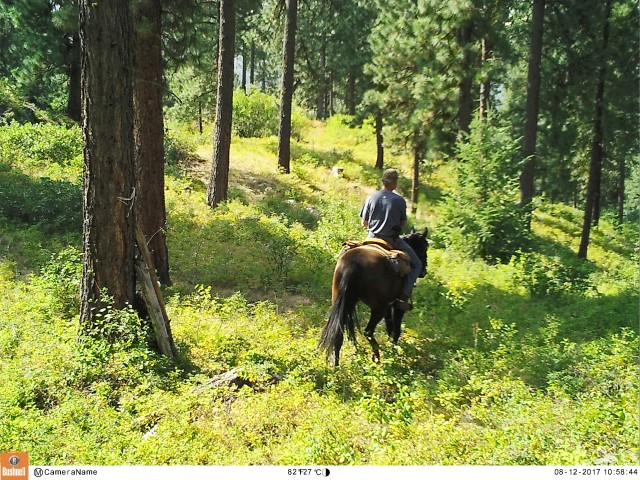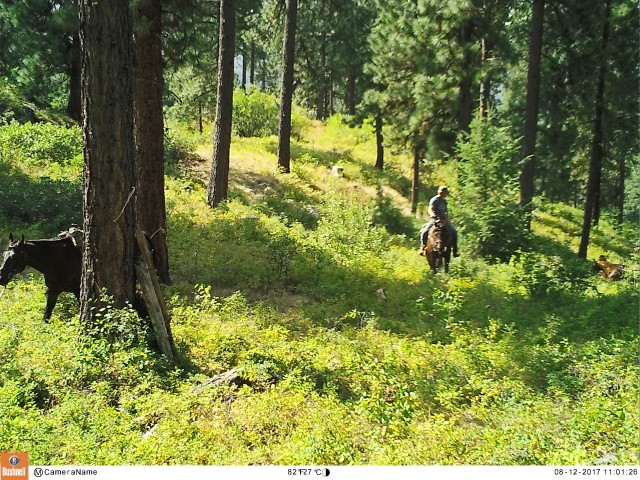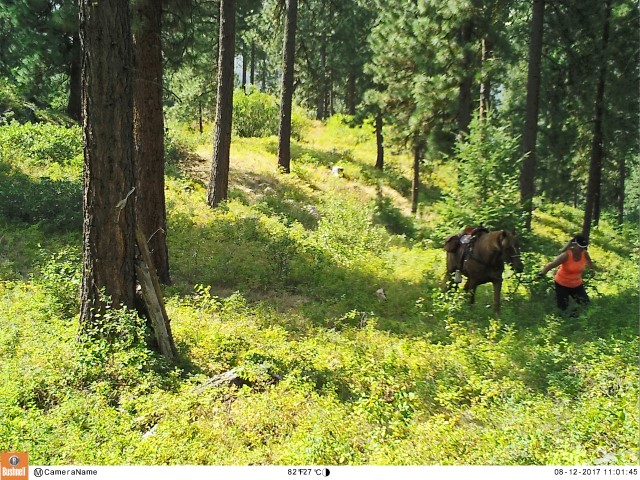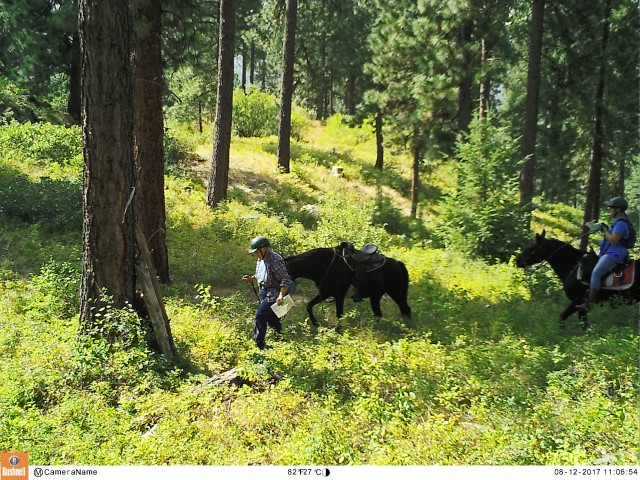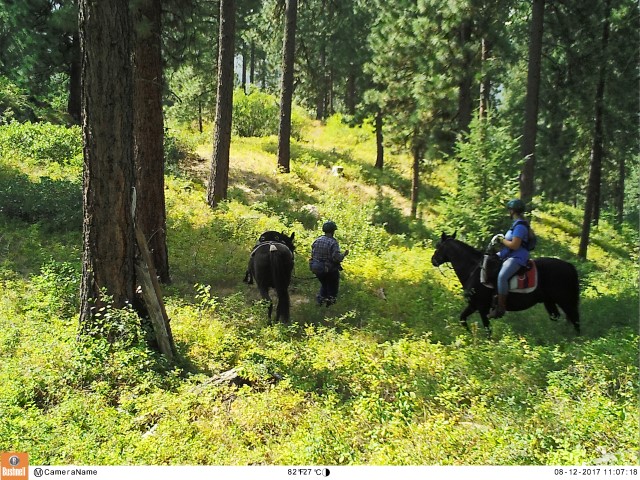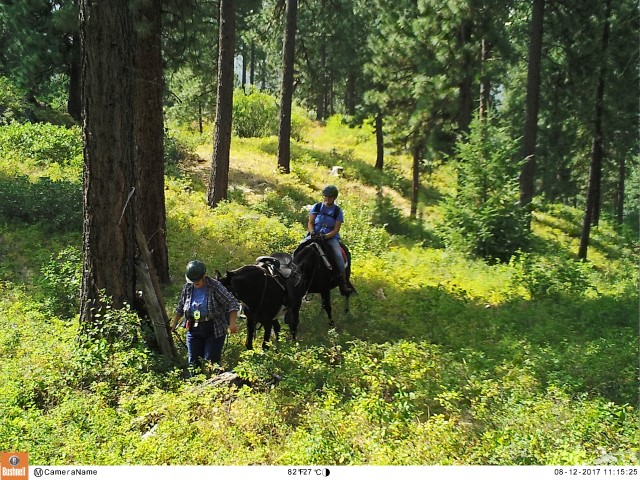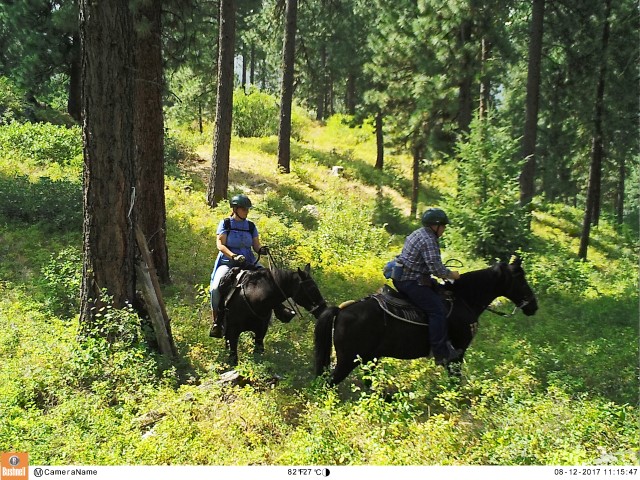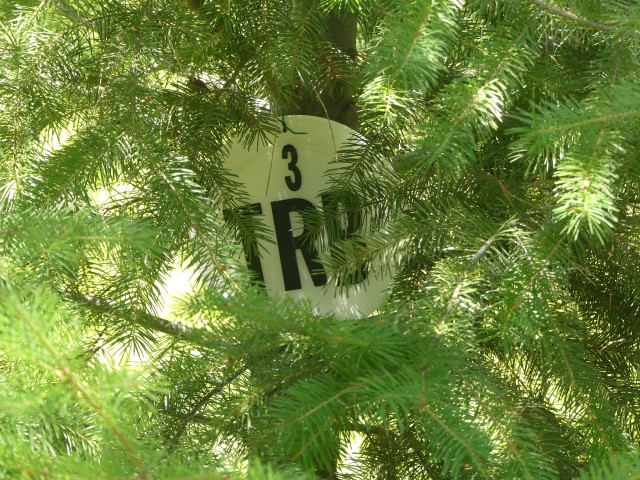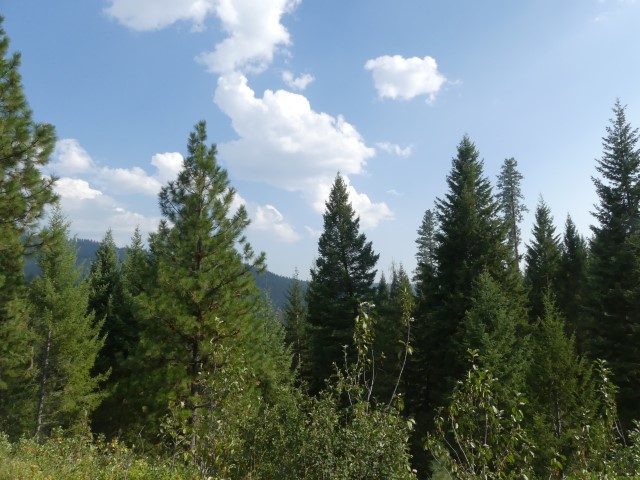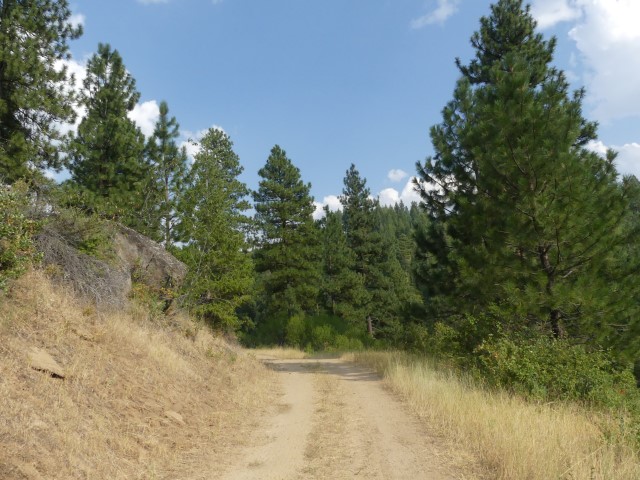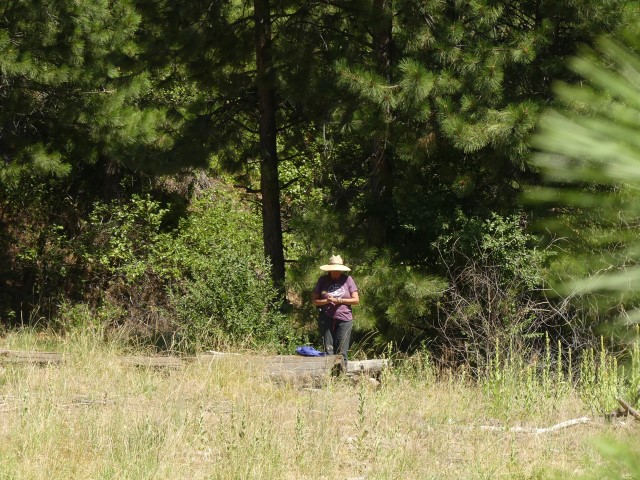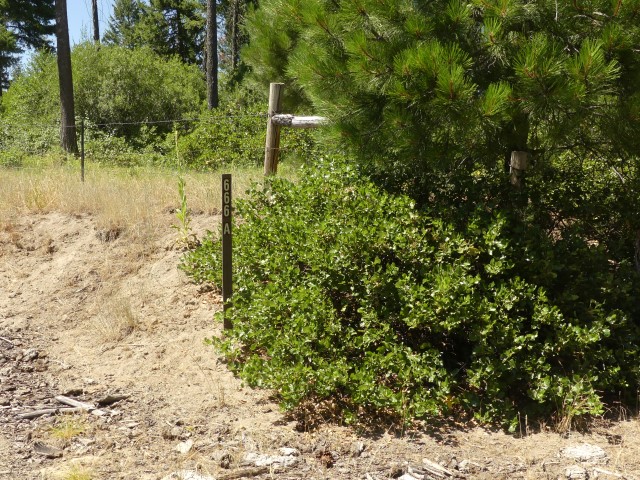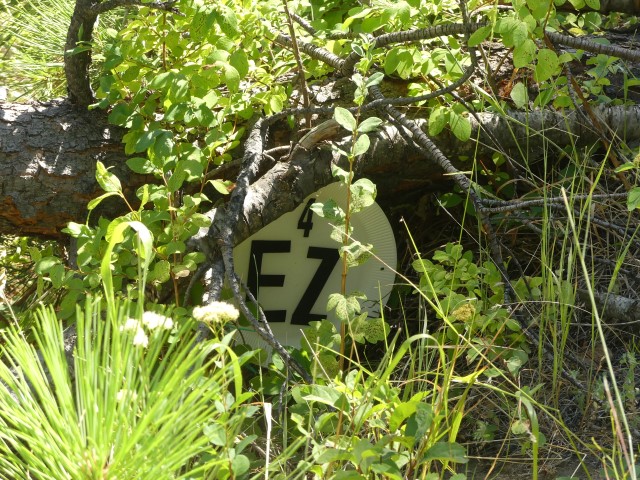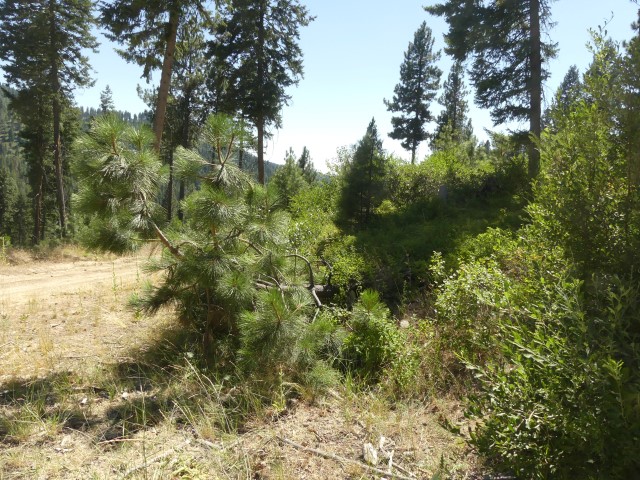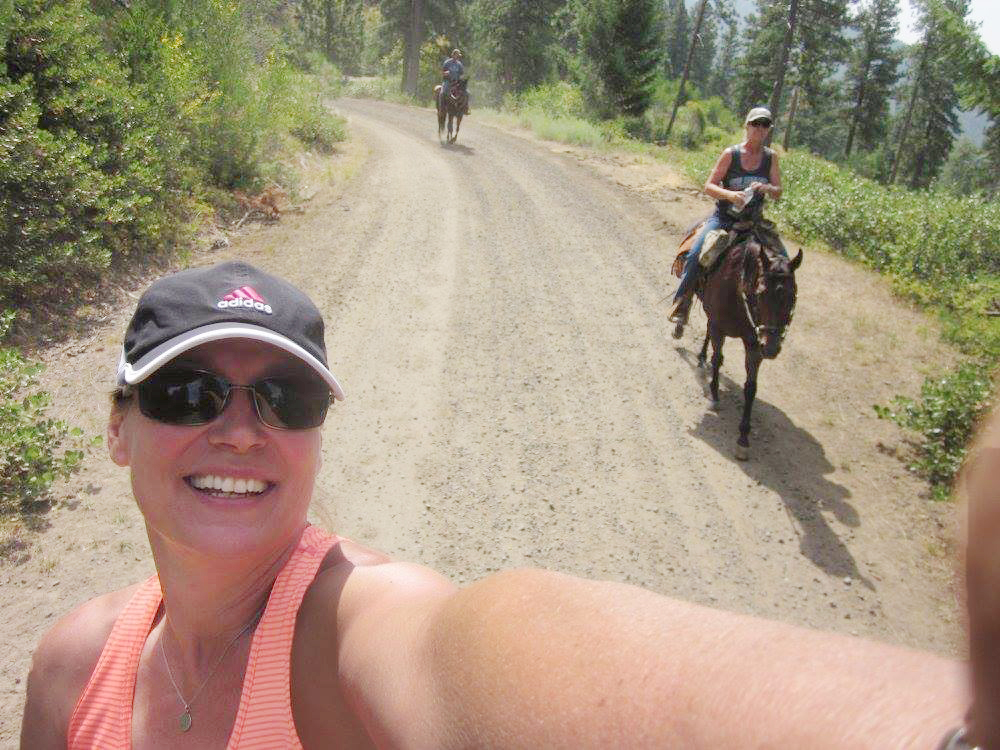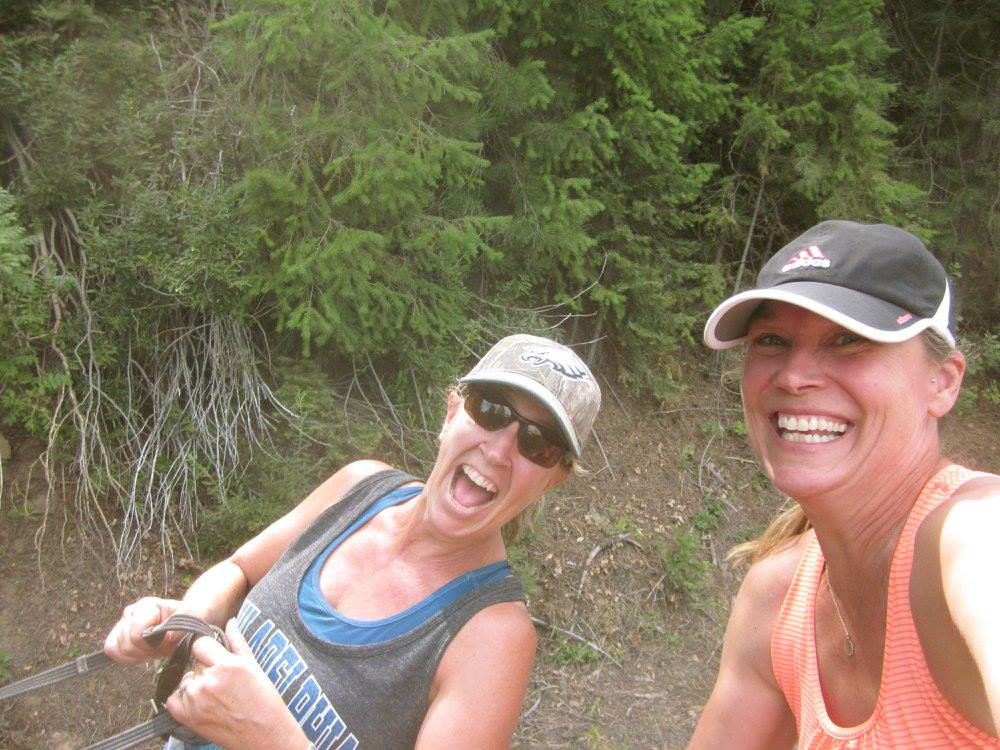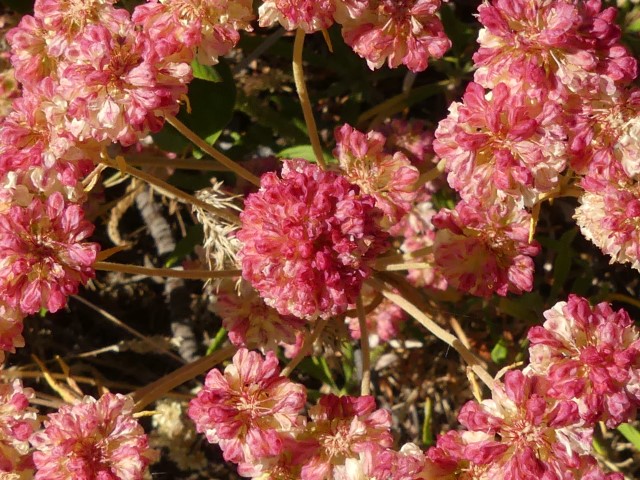 Buckwheat, may be Siskiyou Buckwheat (Eriogonum siskiyouense)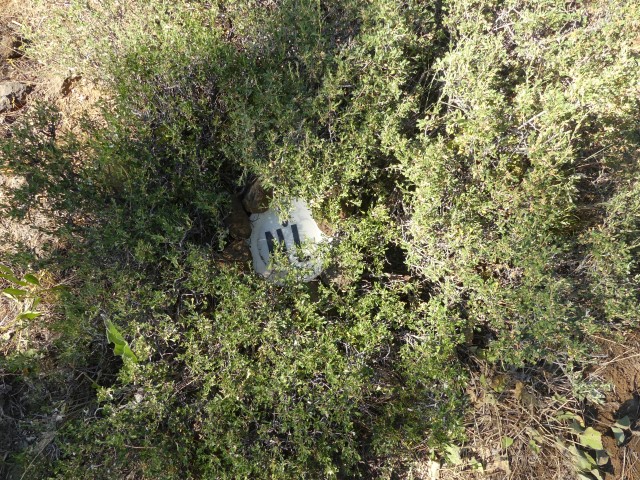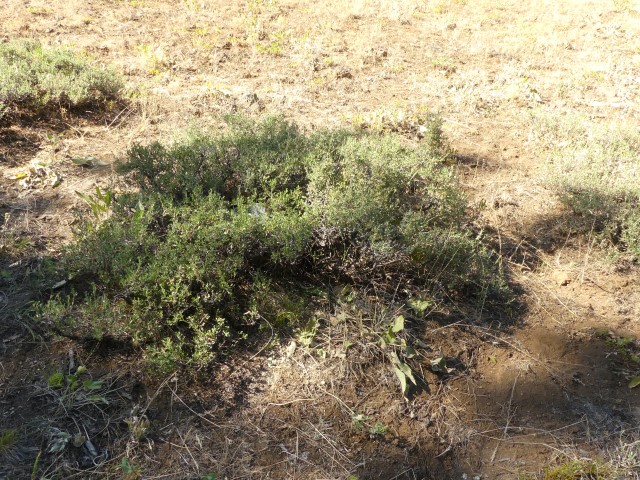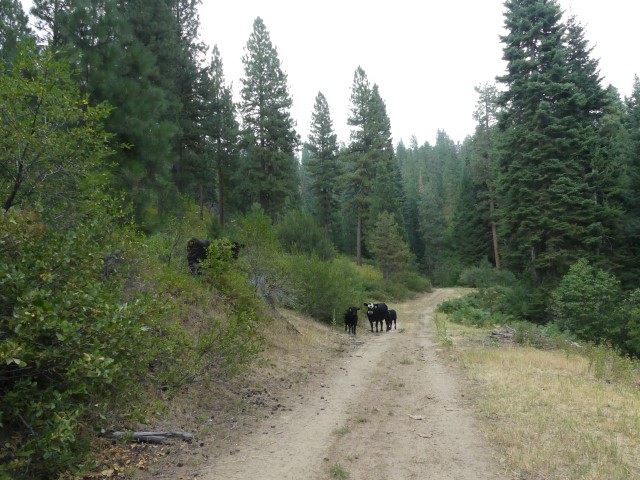 Teams Coming Into Camp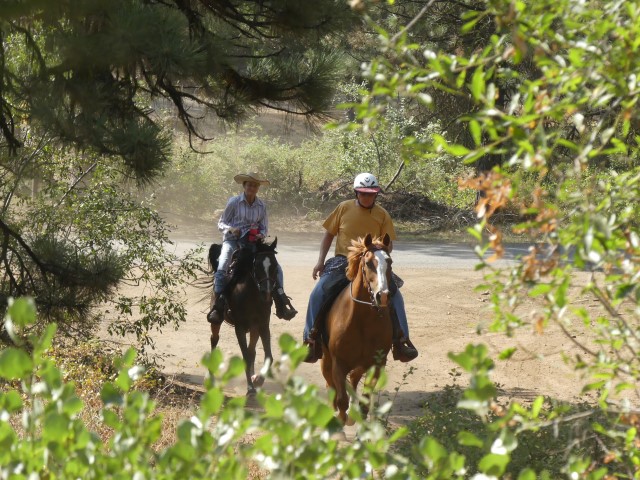 Hot 2 Trot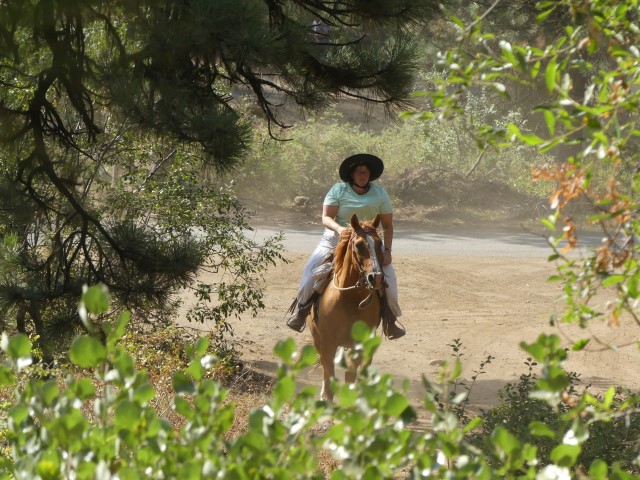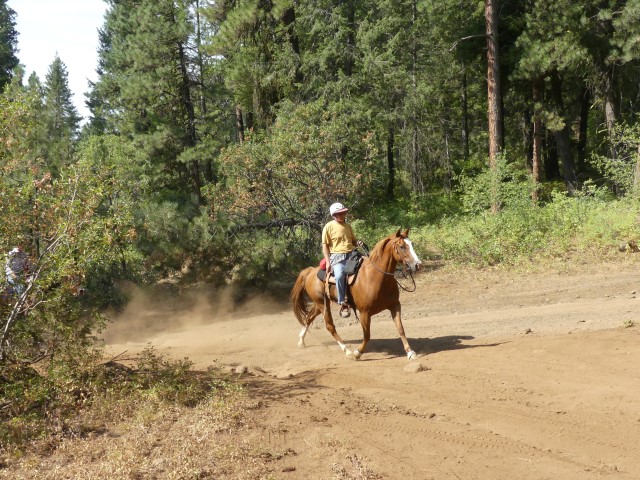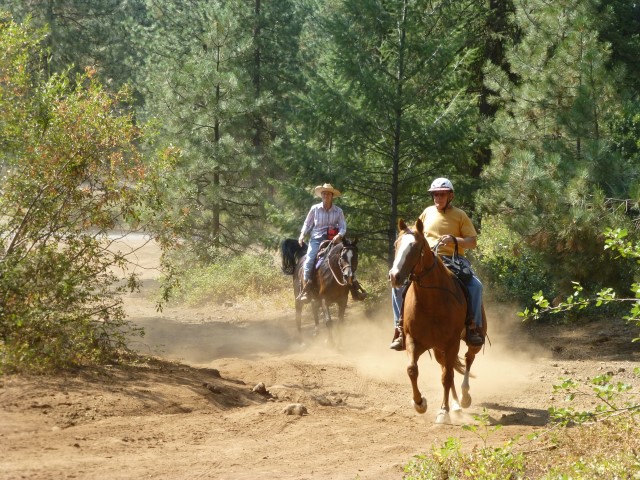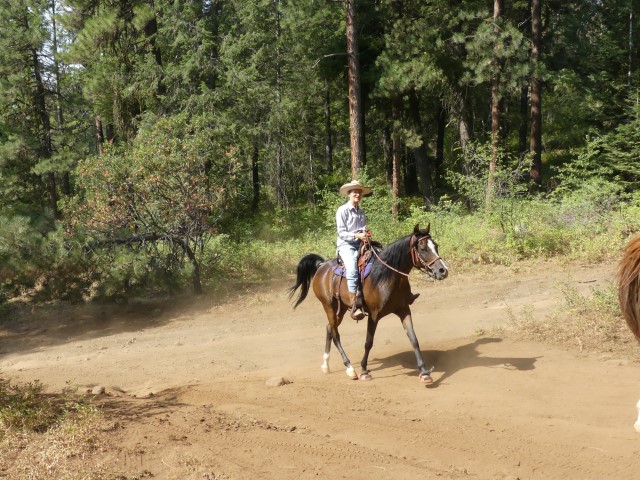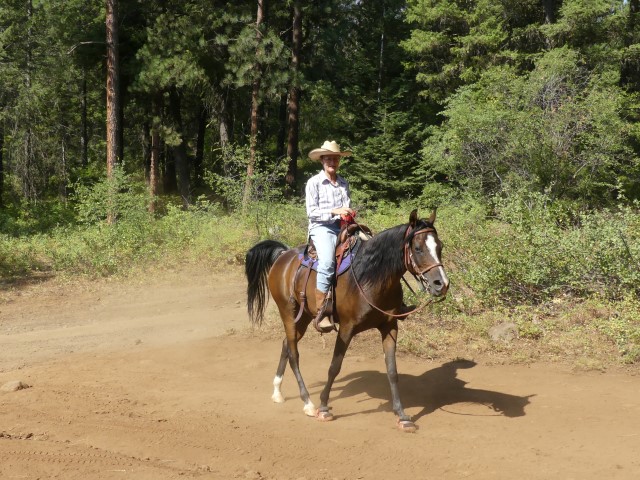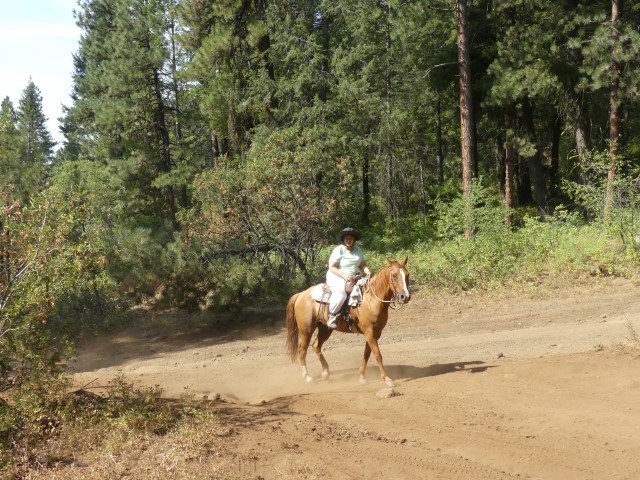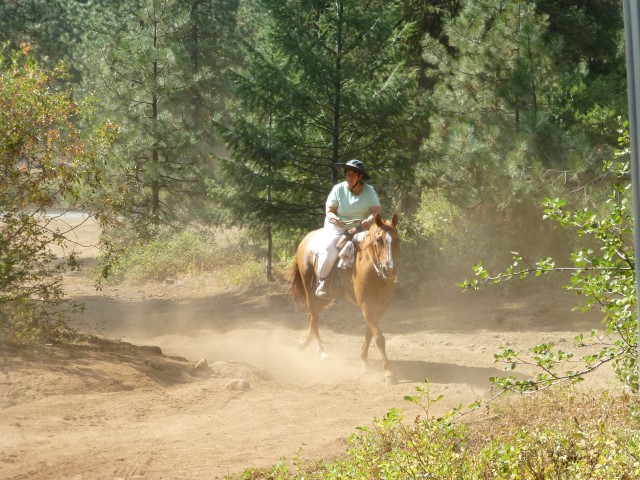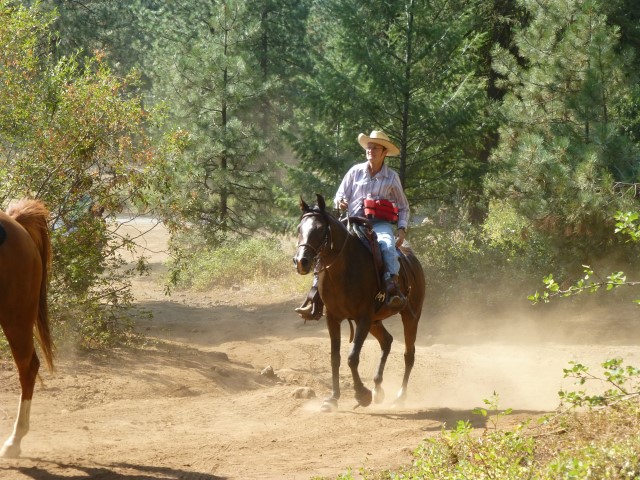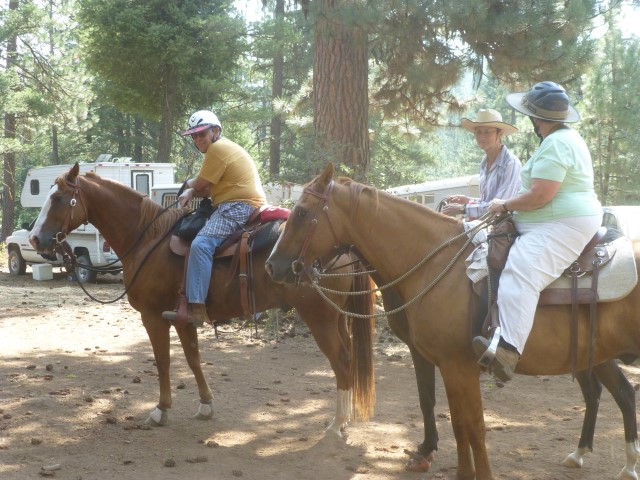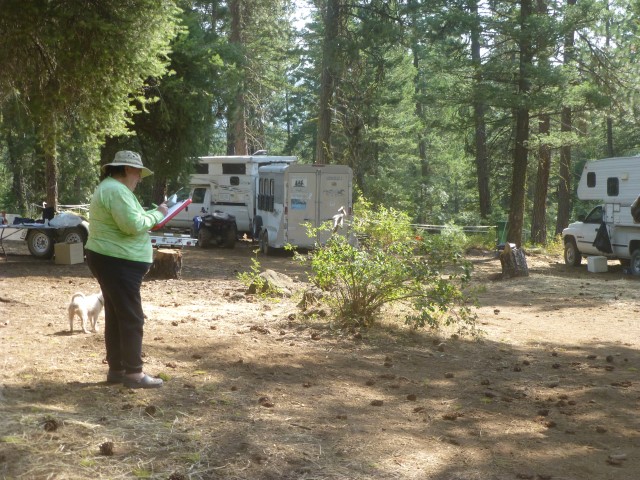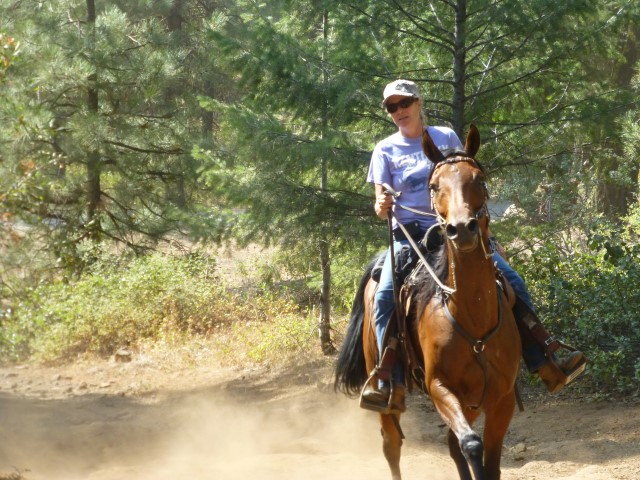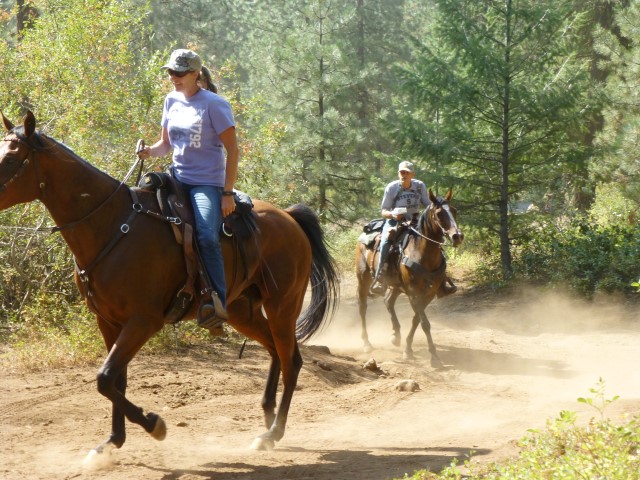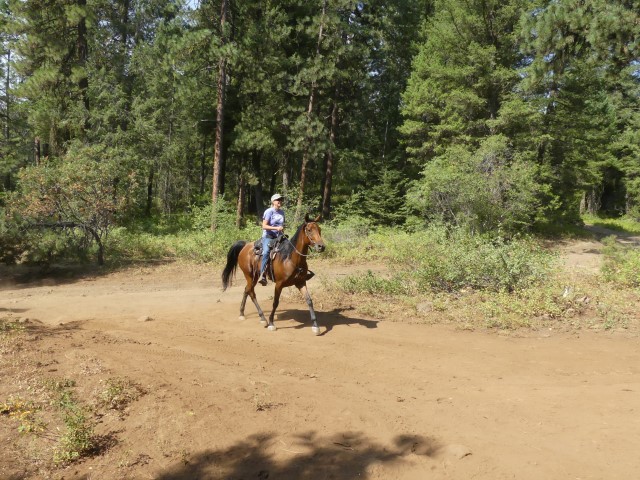 Renegades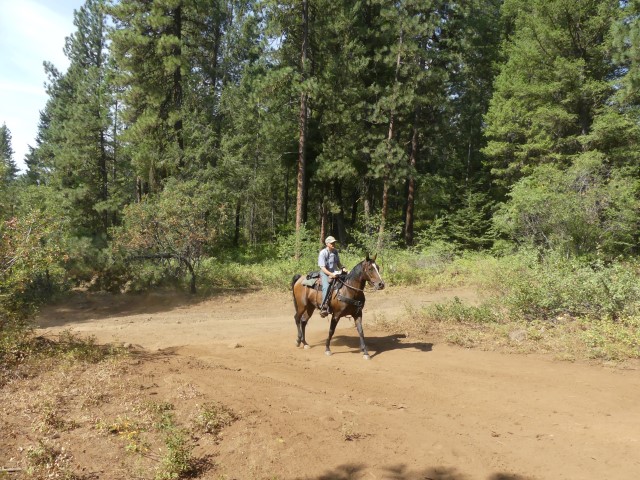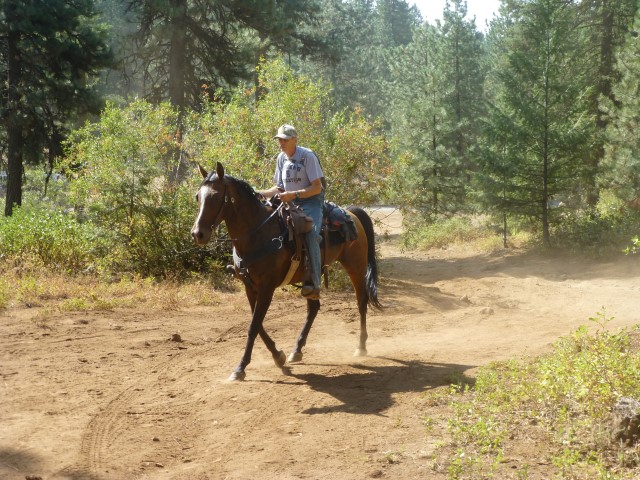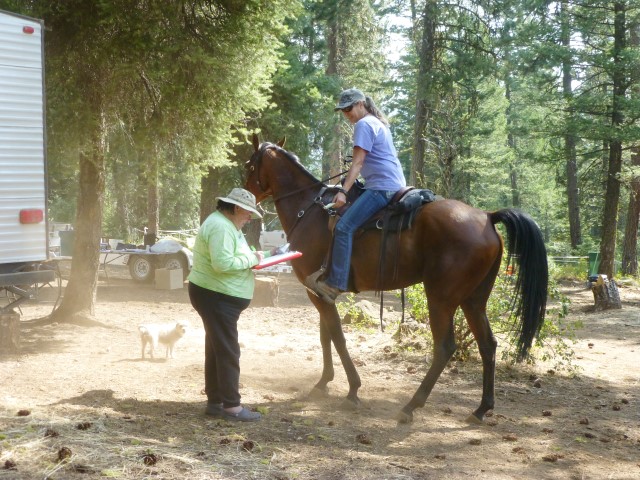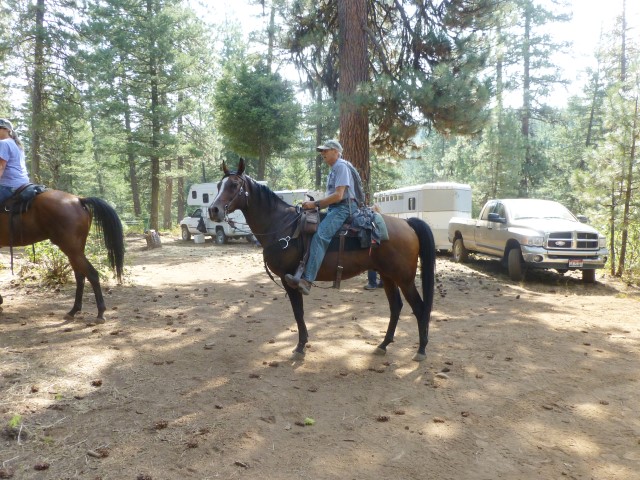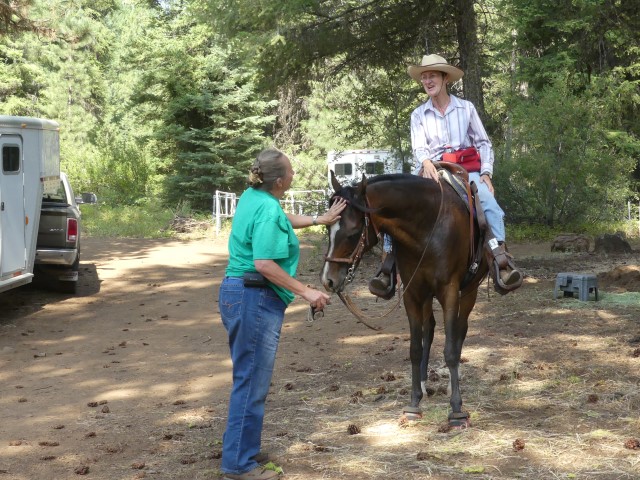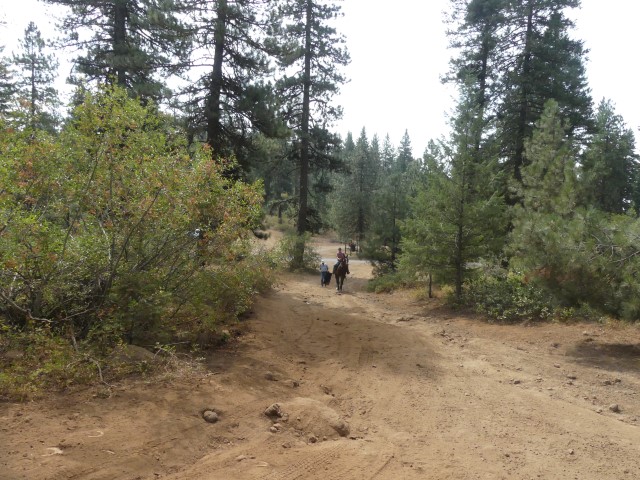 Uh oh! Barry is coming in without his horse
It spooked from some cows, dumped him, and ran away...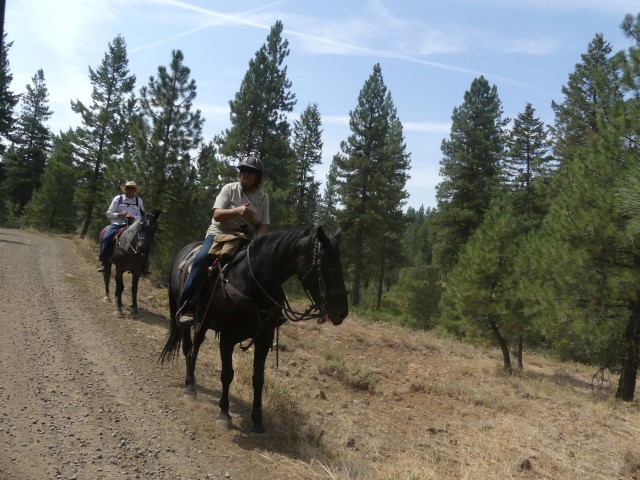 Circle 4

Die Hards 2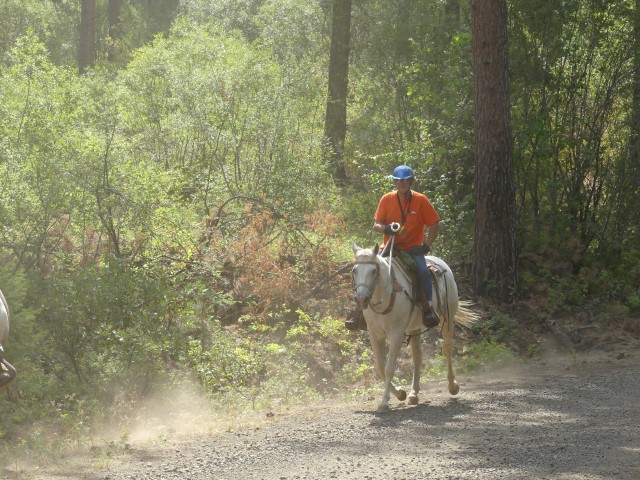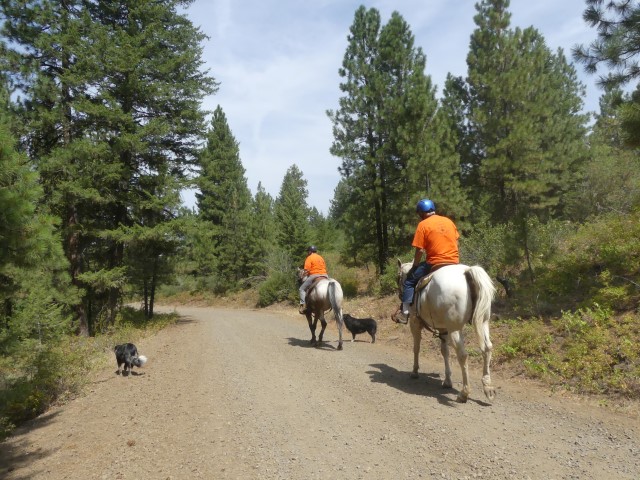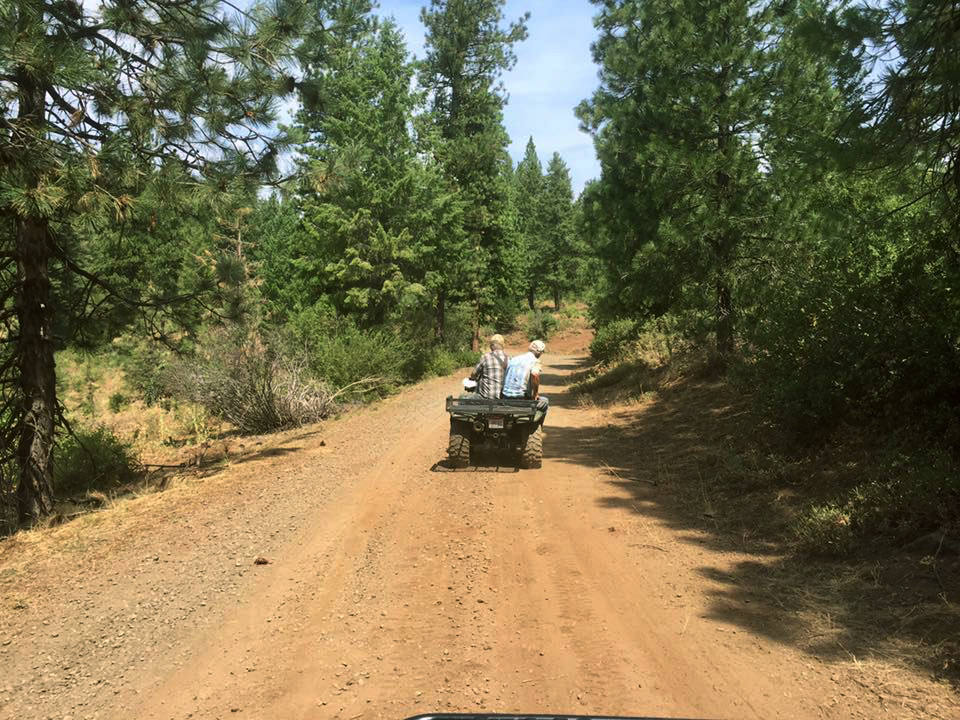 Barry going out to look for saddle parts

Christine and Lee going out to look for Ace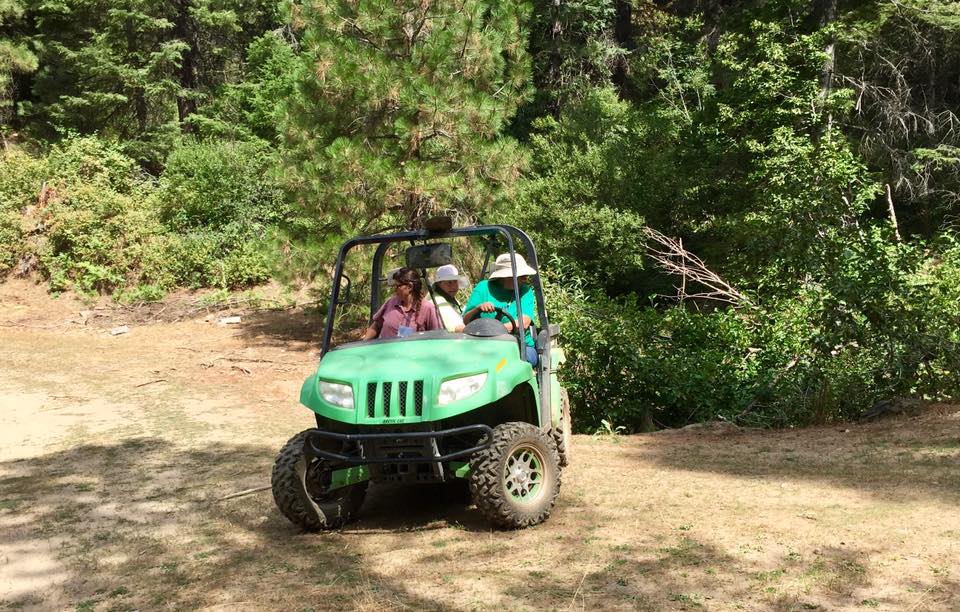 Jayme, Pat, and Robin out looking for Ace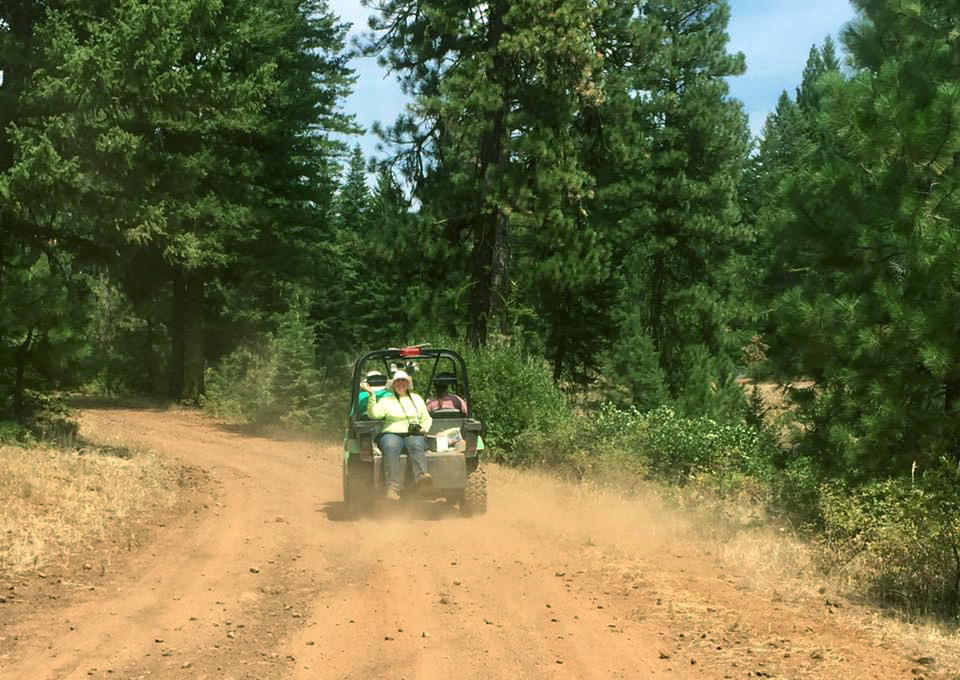 No sign of him...Meanwhile back at camp...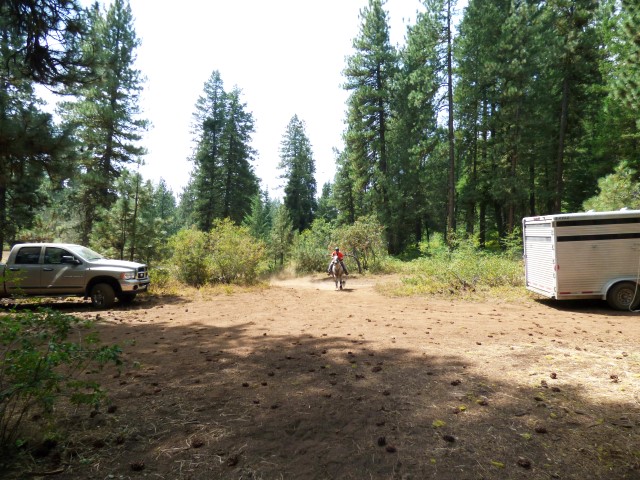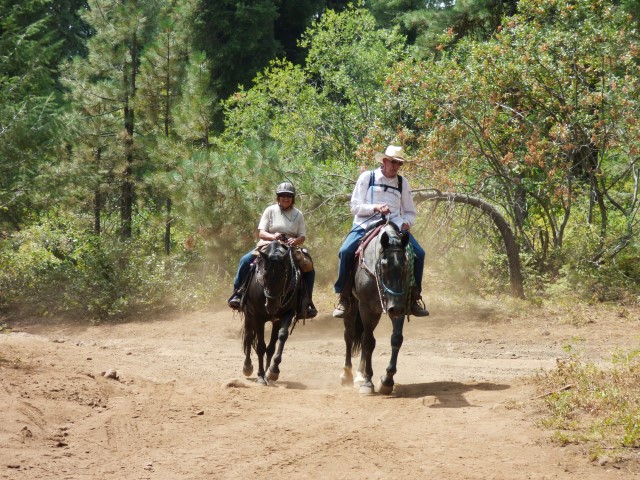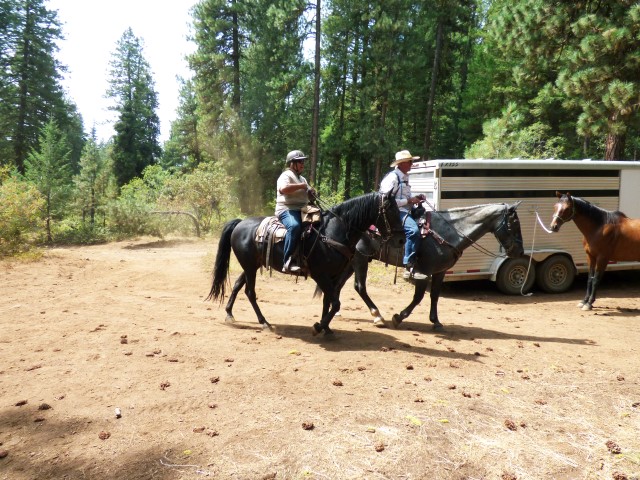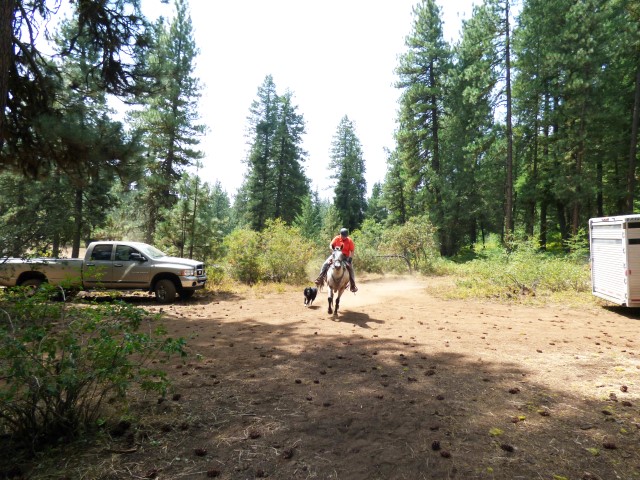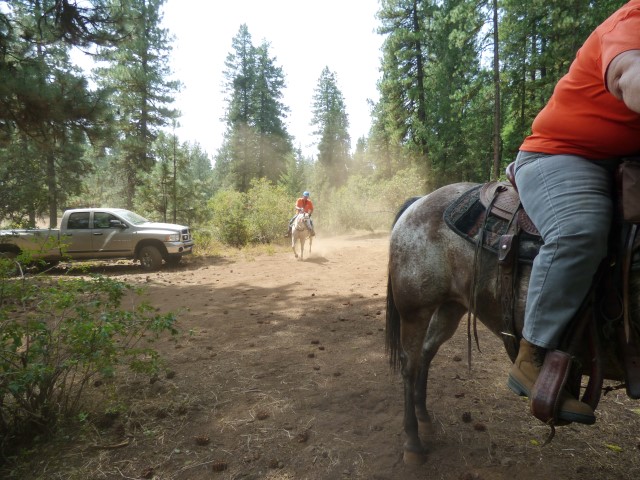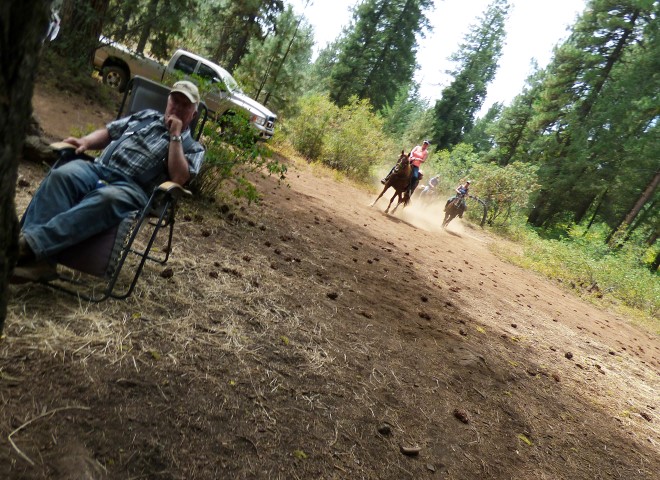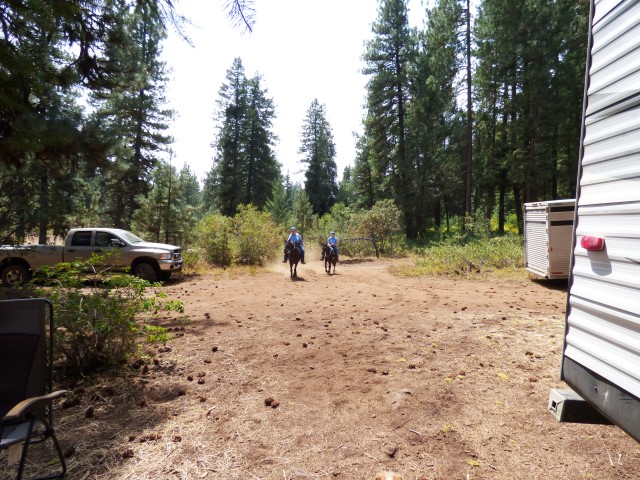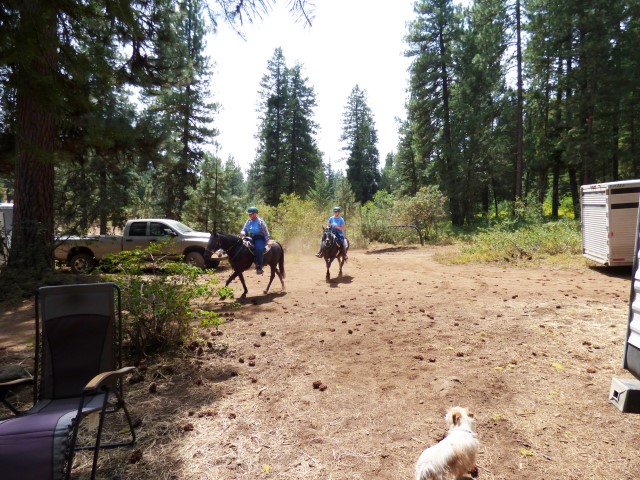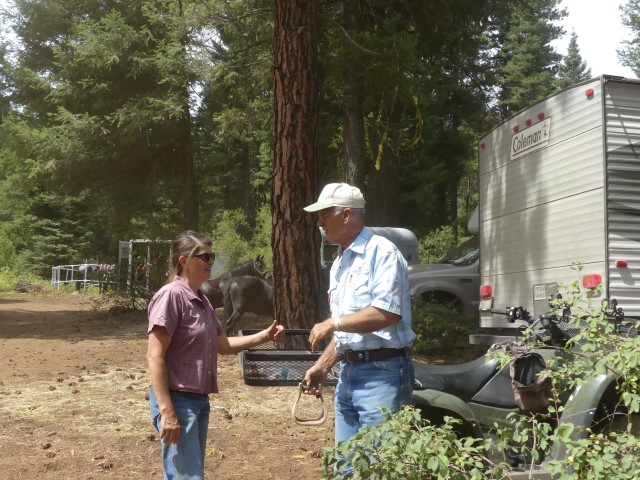 We found a stirrup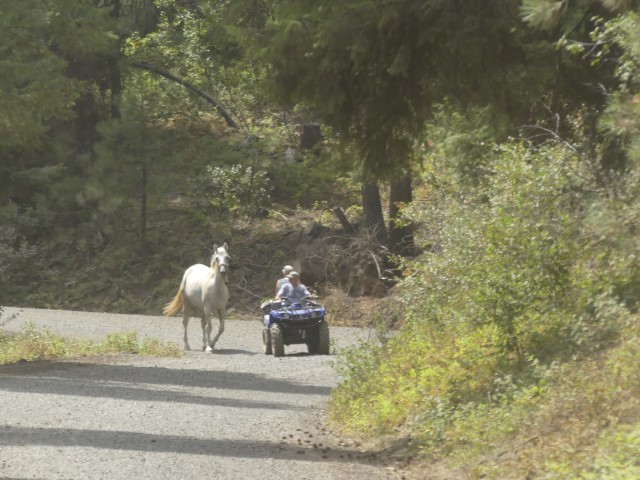 Ace wandered into a camp up the road,
and Christine and Lee brought him back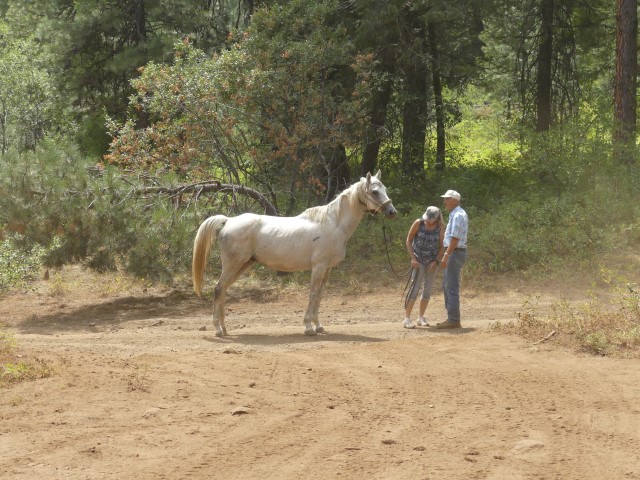 A little worse for wear, but he'll survive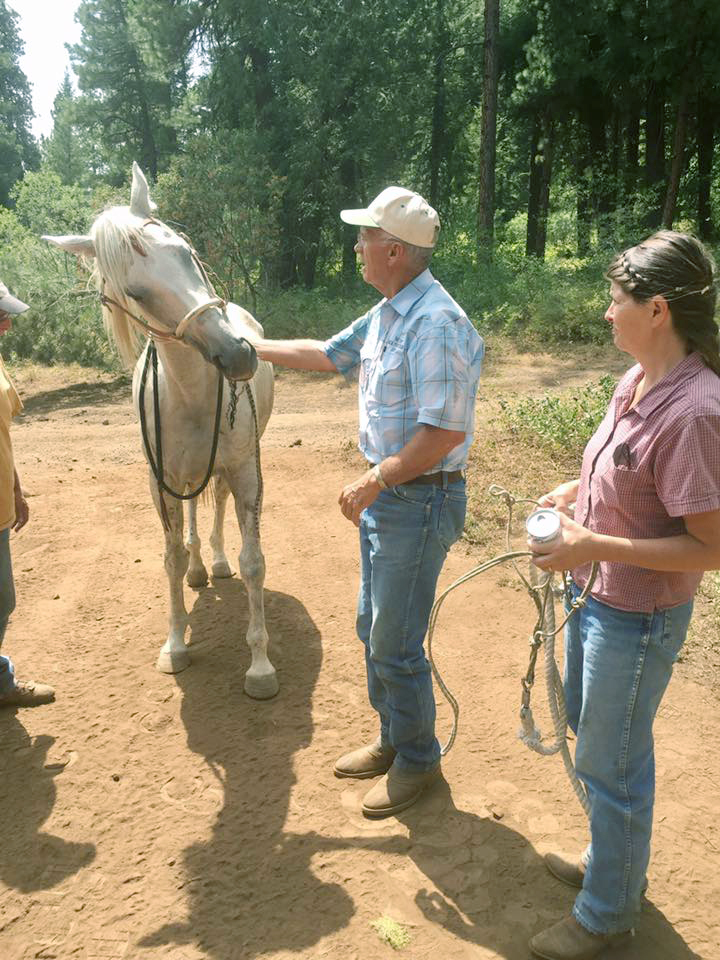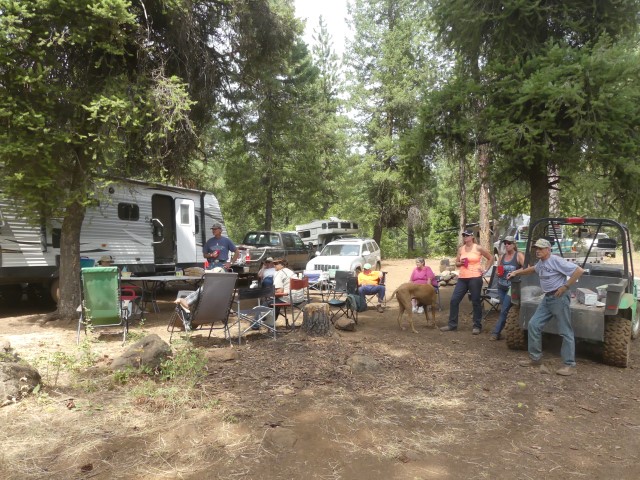 Everyone watching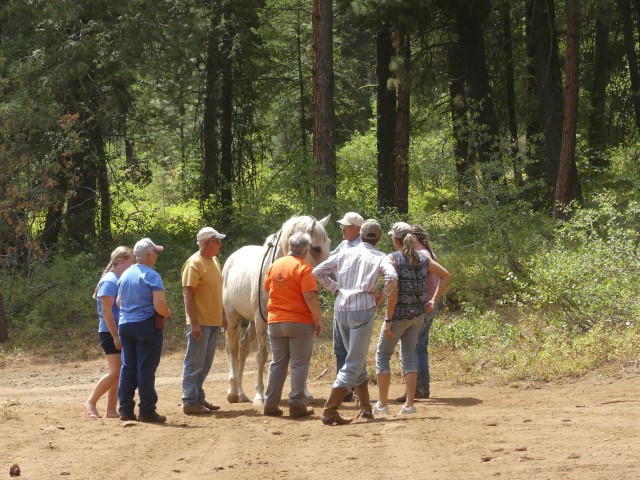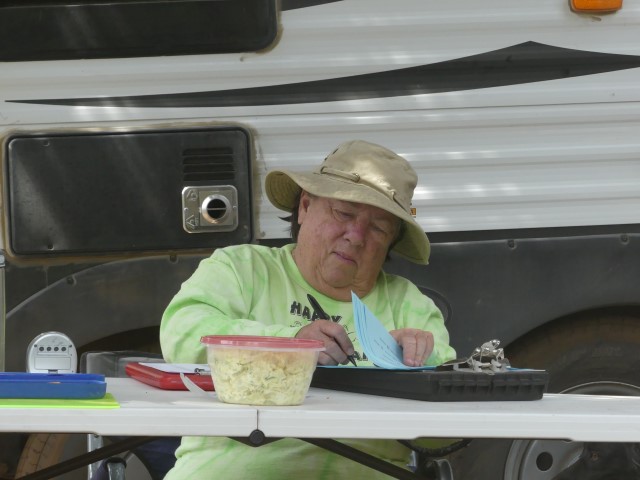 Evelyn doing the paperwork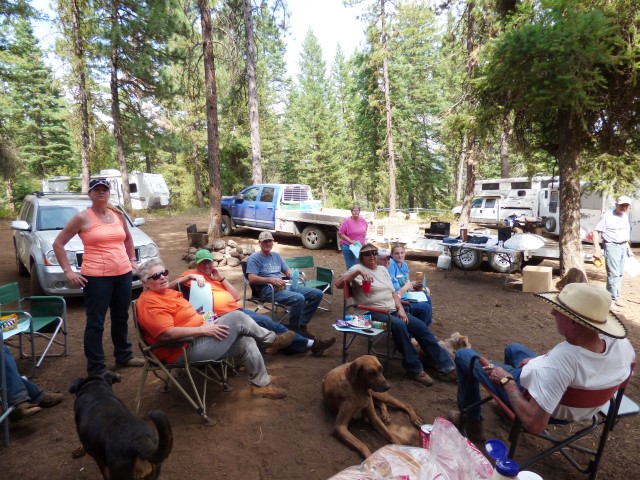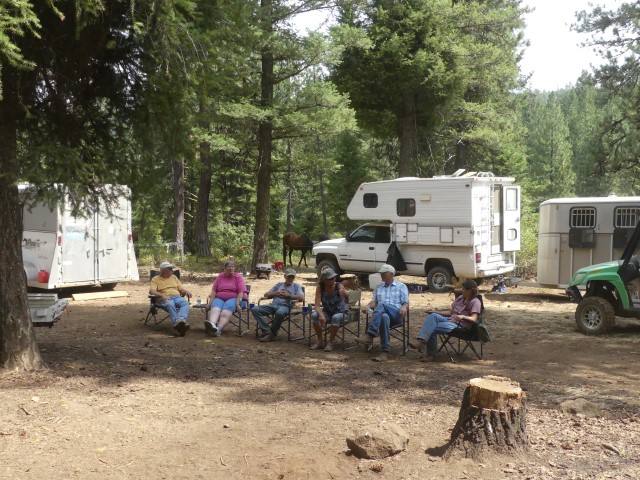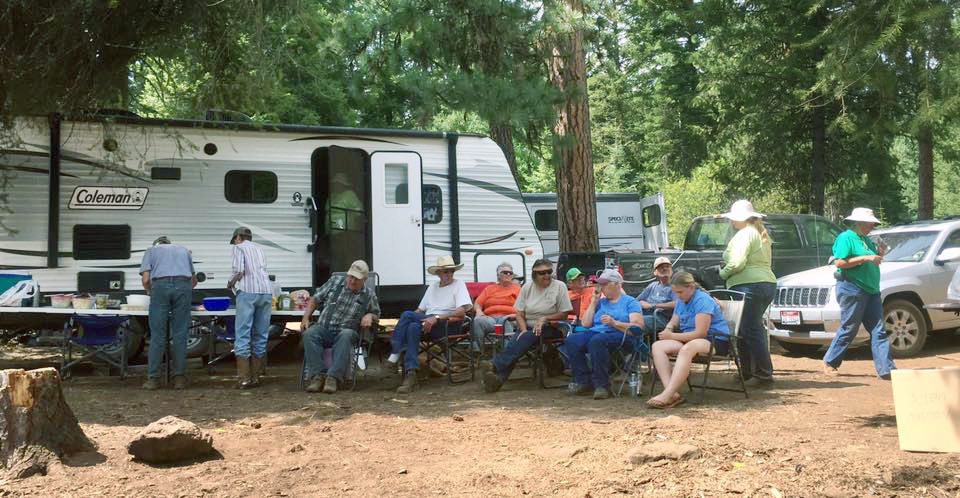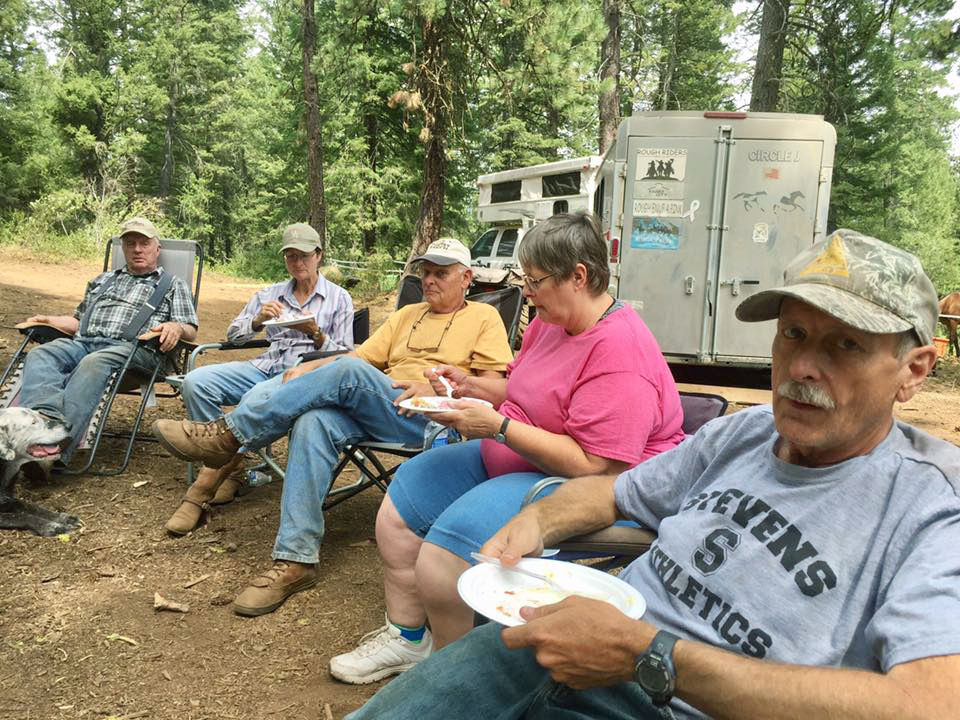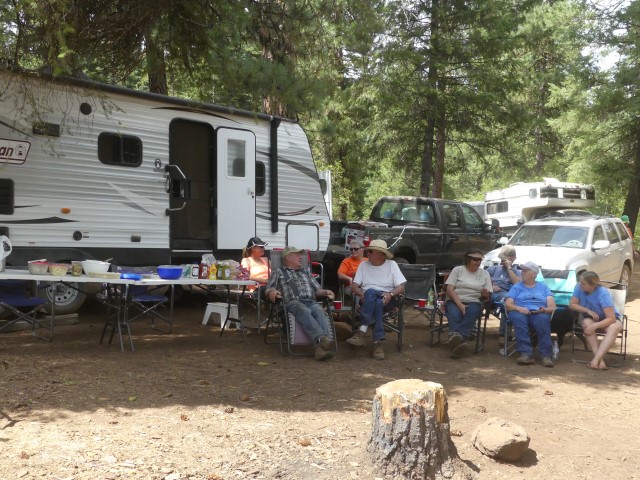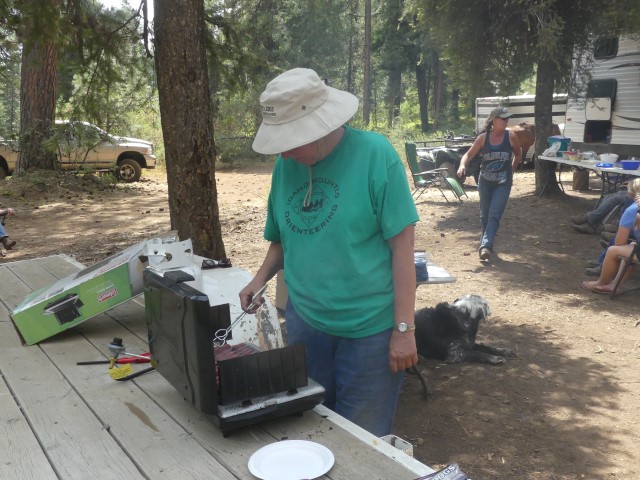 The Awards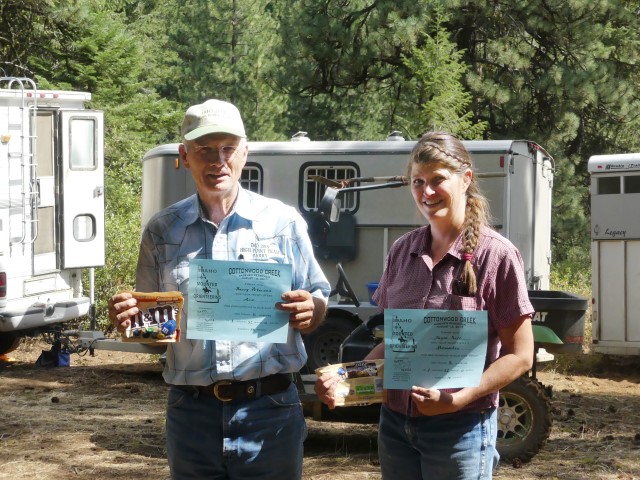 First Place: Zipper Lips (even though Barry had to walk into camp!)
Barry's shirt may never be the same... hopefully he will!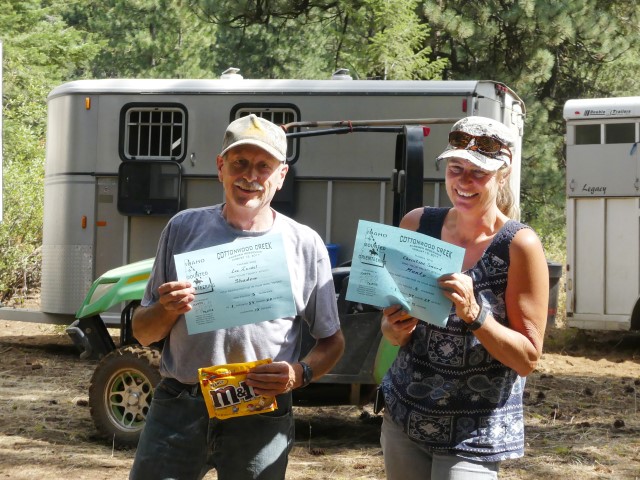 Second Place: Renegades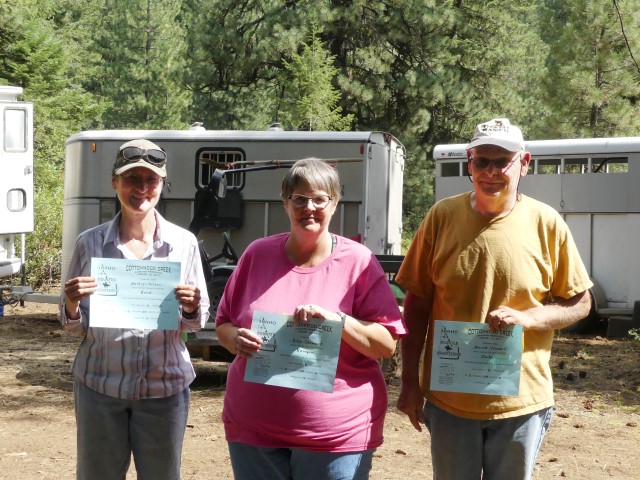 Third Place: Hot 2 Trot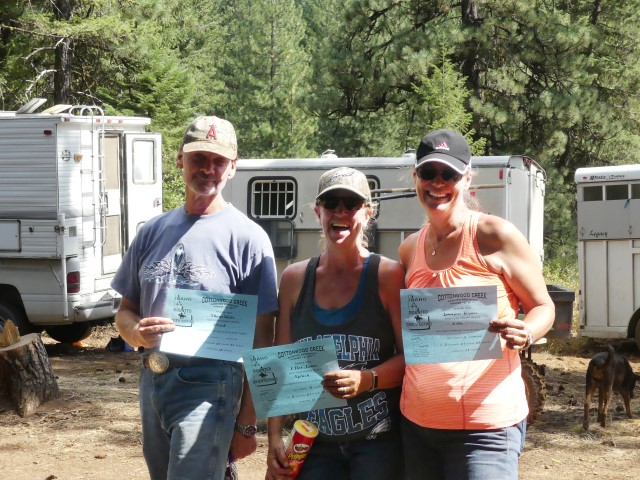 Fourth Place: Shade Hunters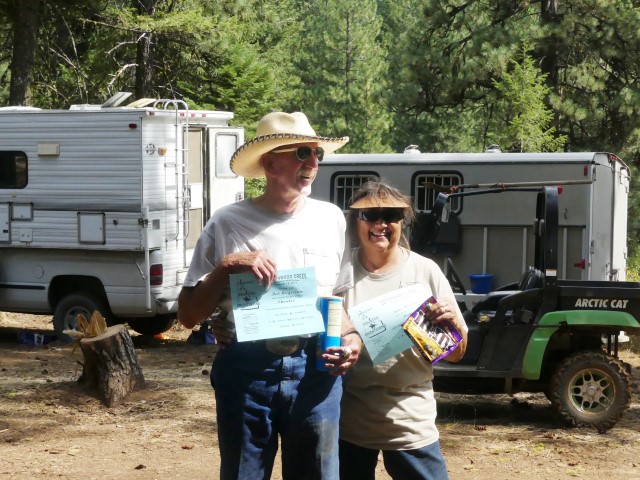 Fifth Place: Circle 4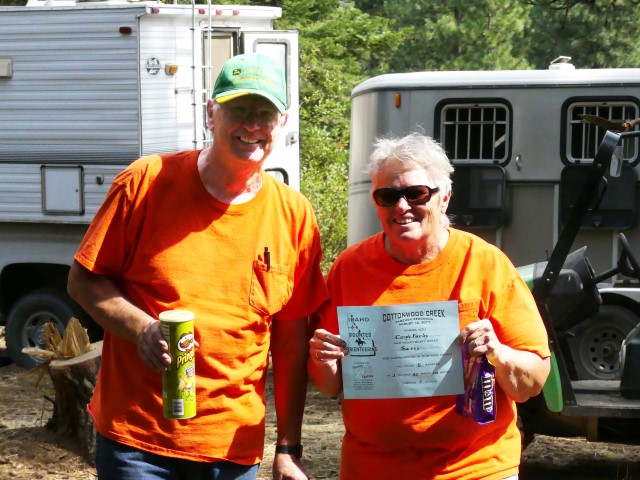 Sixth Place: Die Hards 2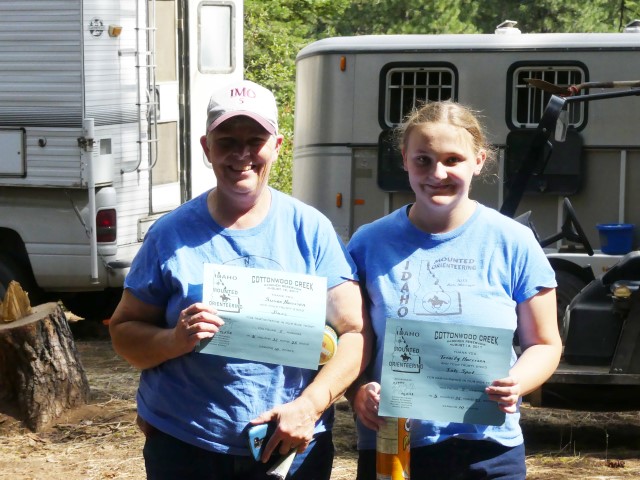 Die Hards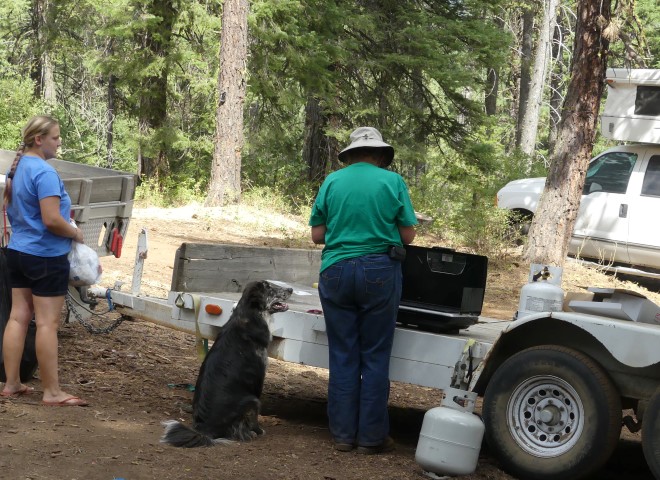 Deuce begging for hotdogs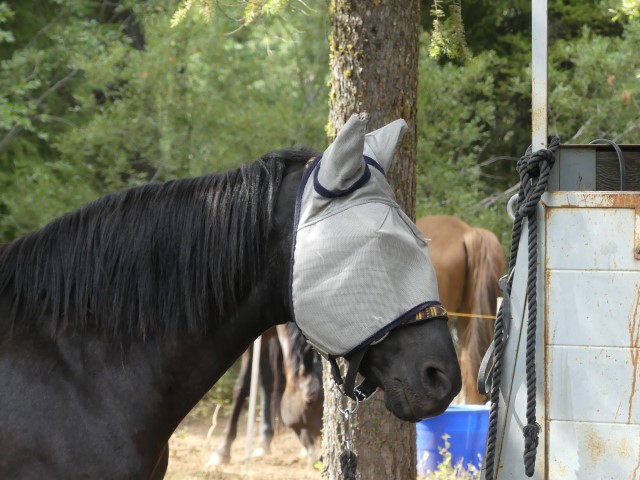 Nice fly mask, Buzz!
Swimming at Sage Hen Reservoir after the ride - So Refreshing!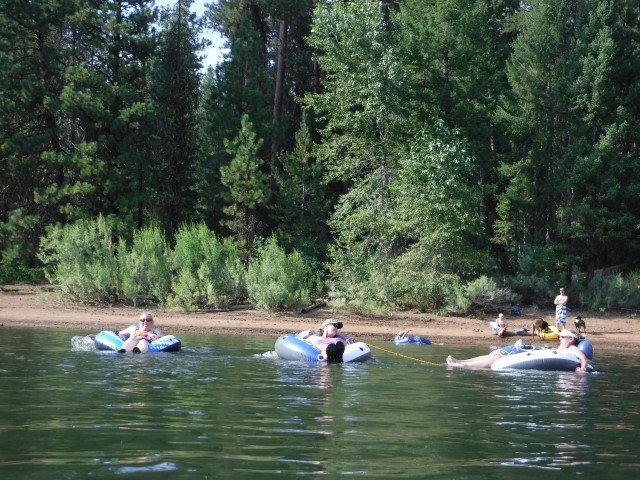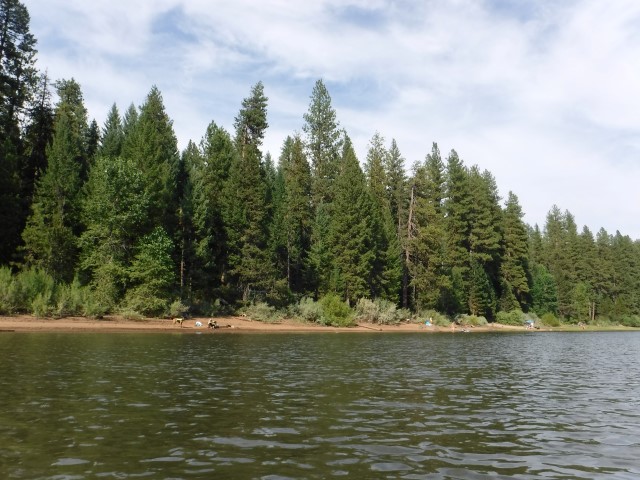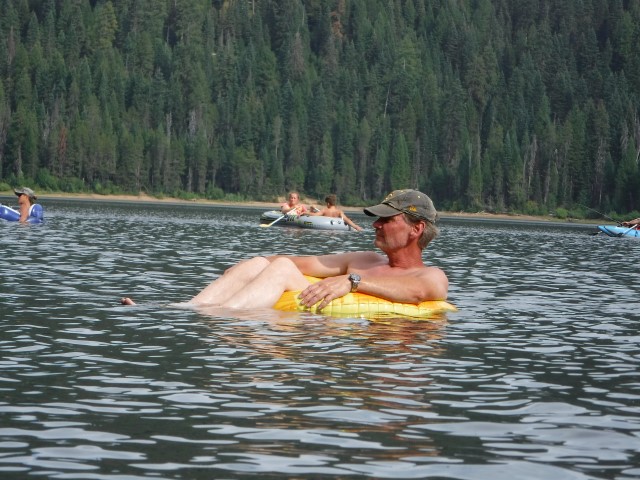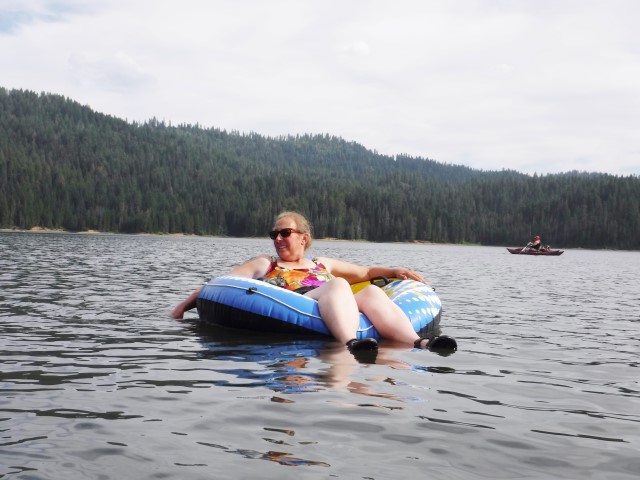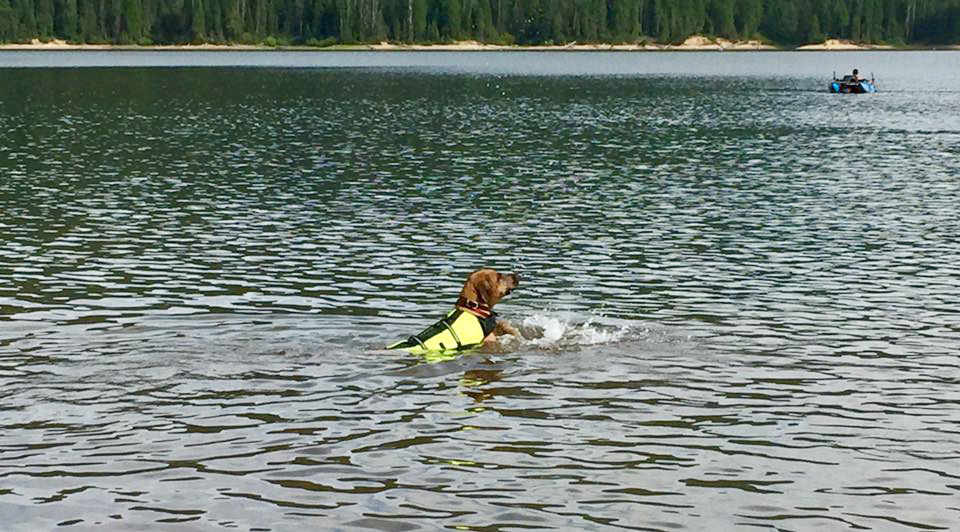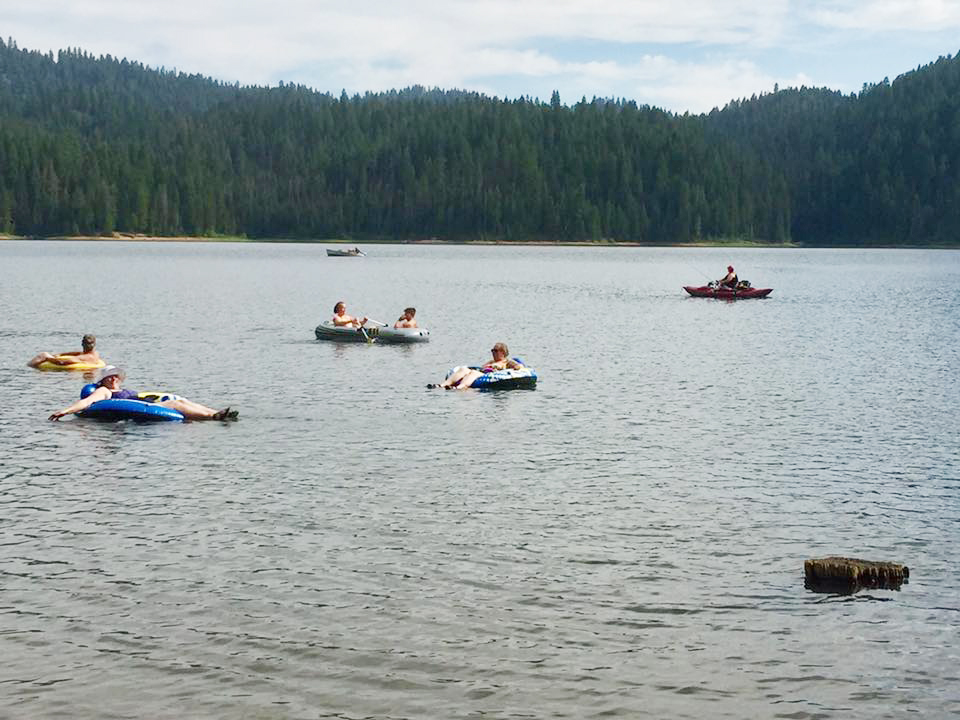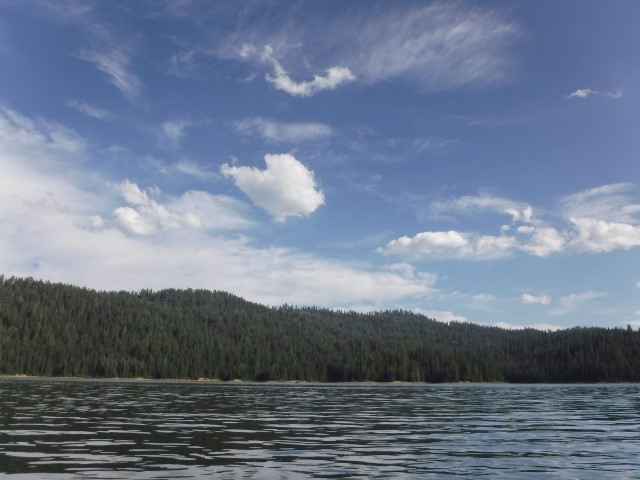 Saturday Night Visiting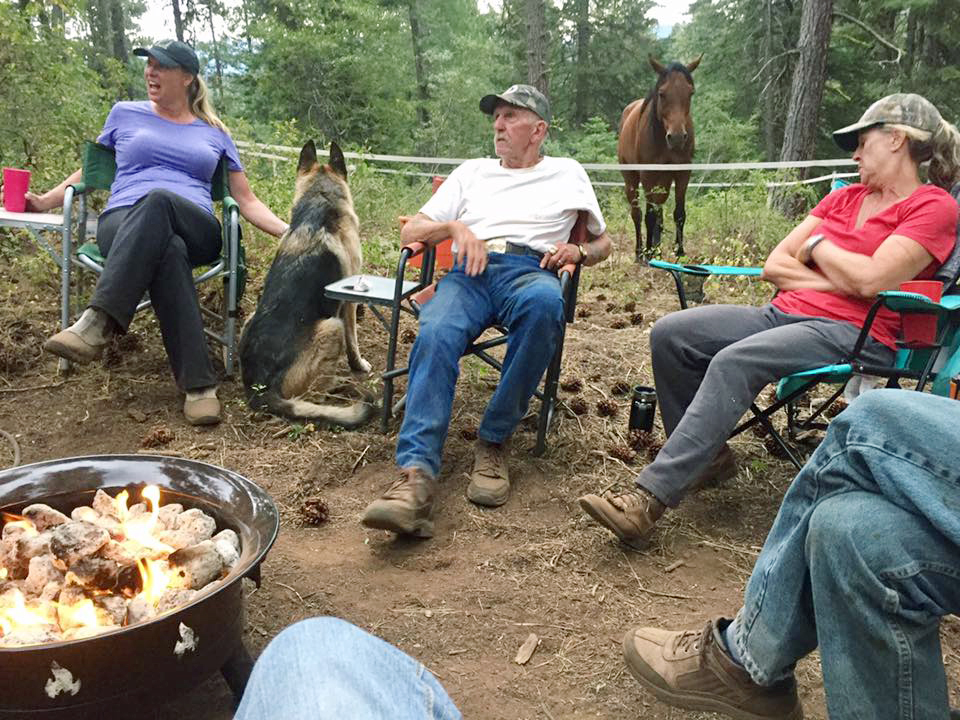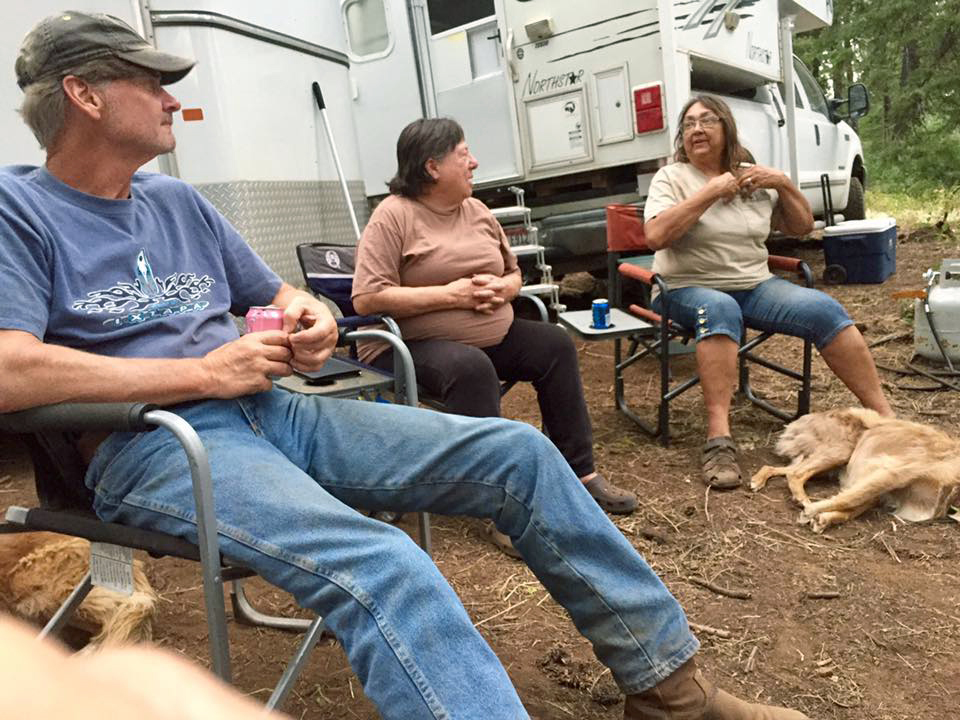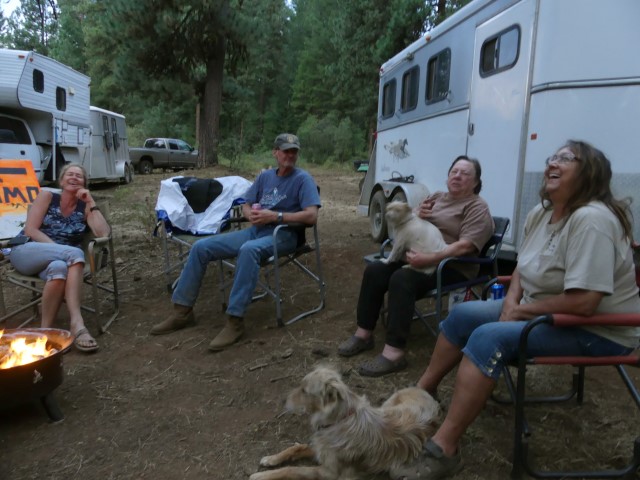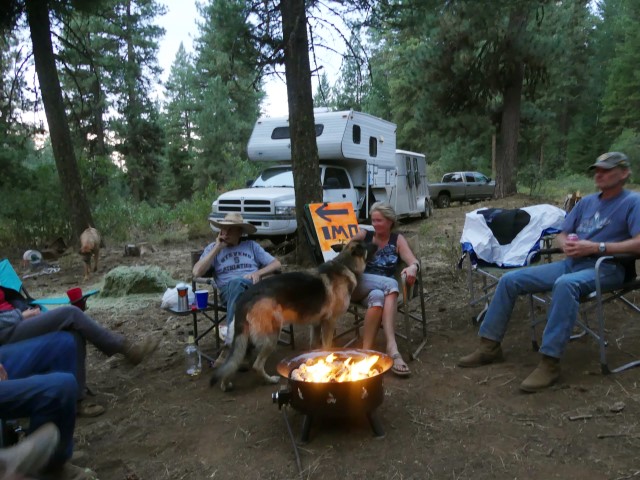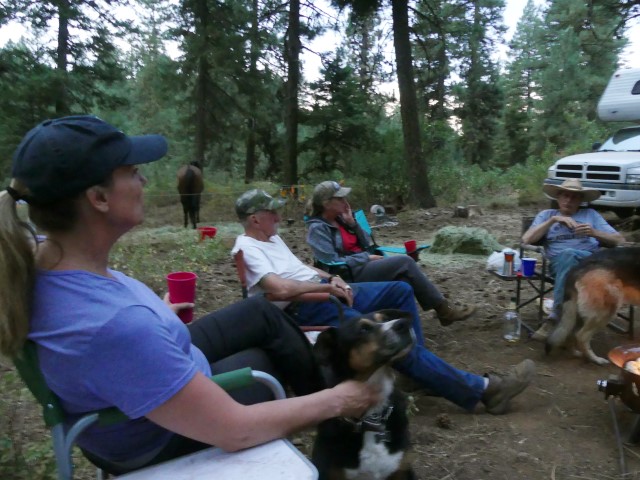 ---